Digital Arts and Technology Access Program
DATA is a media arts and technology program designed for neurodivergent individuals (such as individuals with Autism, ADHD, dyslexia, dyspraxia, etc.) ages 13-26. A series of year-round workshops will build up different creative and social skills. Students will learn a range of media-based practices to suit all interests in technology and art. DATA is now 100% free and space is limited.
In DATA we provide a minimum 3:1 student-to-instructor ratio, noise-canceling headphones, snacks or lunch, and a separate sensory-friendly space outside the classroom for breaks. The lead Teaching Artists have training in working with students with disabilities. The Teaching Assistant has a degree in social work and experience working with students with disabilities. Our Student Mentor is a new Villa Maria College and Achieve program graduate. Our Teaching Assistant can help you begin the process of applying for services through the New York State Office for People With Developmental Disabilities (OPWDD). Please email caroline@squeaky.org with any questions. 
Fall registration opens September 1 
Fall schedule: Saturdays, 10 am–1 pm from October 1–December 10 (No class on November 26)
Check out previous season offerings:
Spring 2022
---
In partnership with: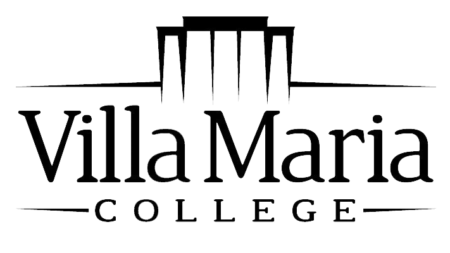 About our generous funder The Tower Foundation
The Tower Foundation is a family foundation that helps children, adolescents, and young people affected by intellectual disabilities, learning disabilities, mental health issues, and/or substance use disorders. Our goal is to improve the lives of young people in our geographic footprint of Erie and Niagara Counties in Western New York, and Barnstable, Dukes, Essex, and Nantucket Counties in Eastern Massachusetts. Learn more here. 
About our partner Villa Maria College's Achieve program
The Achieve Program provides specialized services to students with learning differences. At Villa, we look at students' needs individually, and develop a plan to help ease their transition into college. Through the Achieve Program, students can build their confidence as they develop the skills that are critical for achieving academic and social successes at the collegiate level and beyond. Specialized services include tutoring, multiple individual meetings for academic progress, communication and time management support, connection support for outside agencies, workshops and activities, and career readiness programming/curriculum/simulation experience. Learn more here.
About our partner Children's Guild Foundation Autism Spectrum Disorder Center at Oishei Children's Hospital
The Children's Guild Foundation Autism Spectrum Disorder Center at Oishei Children's Hospital evaluates, diagnoses and supports families with autism spectrum disorders. One component of the program includes identifying needs in the community and collaborating on the development of new resources and opportunities for families. Currently, there are very few programs or social opportunities available for teens on the spectrum. Programs based on music, art and technology allow teens to learn new skills and find different ways of expressing themselves in a creative, social and supportive environment. Learn more here.