---

Call for Applications: Workspace Residency, Summer 2023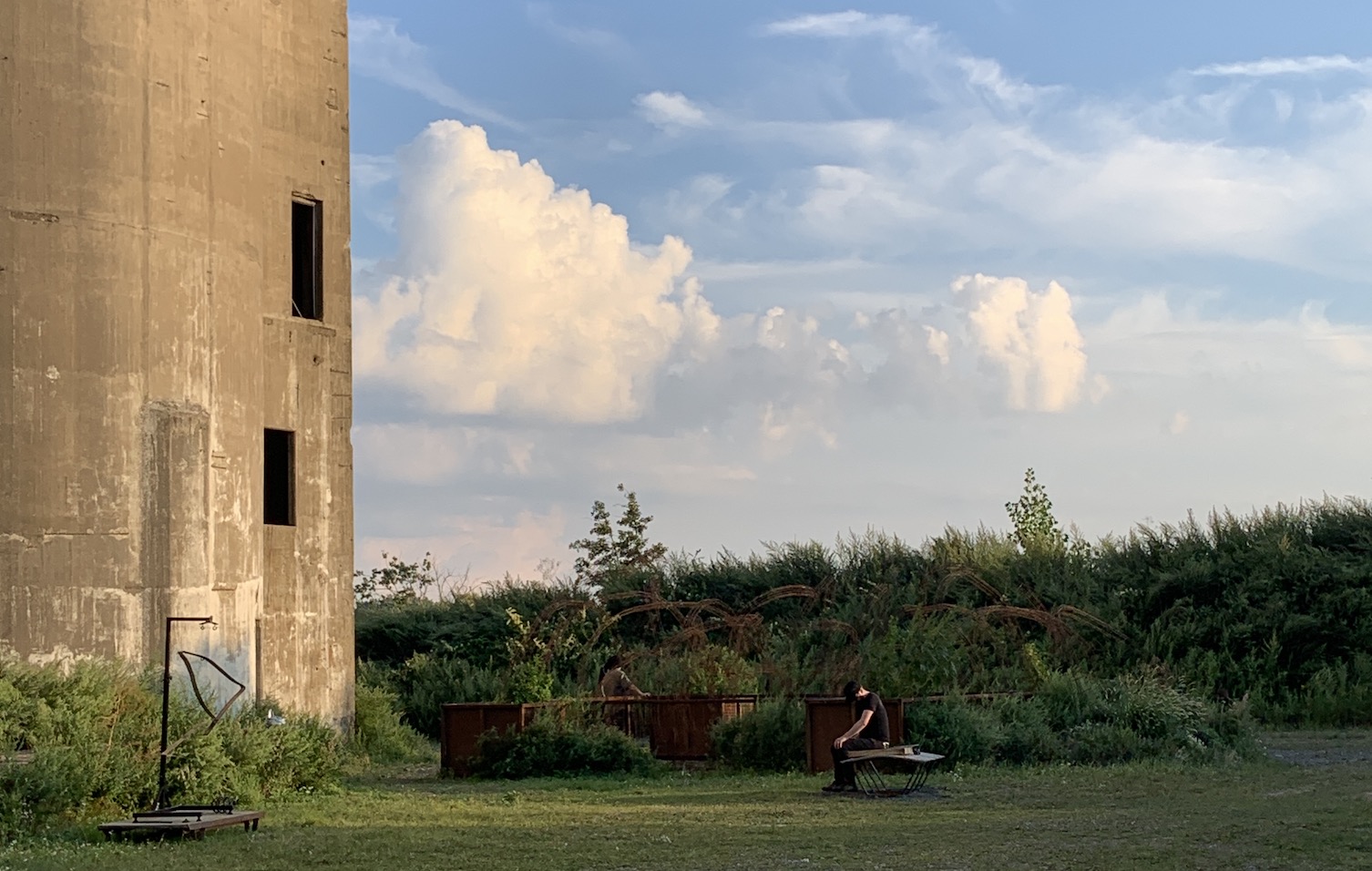 Workspace Residency
Summer 2023 Residency dates: August 12–September 2, 2023
Support offered: Up to $1600 in artist fees and stipends, accommodations, $300 travel support, optional $1000 financial assistance for childcare and/or disability support
Deadline to apply: February 19, 2023
Notification date: May 1, 2023
Squeaky Wheel's Workspace Residency is a project-based residency for artists and researchers working in media arts. Offered twice per year, the residency is open to applicants from Buffalo and across the United States who are seeking resources, time, and support for ongoing projects or the creation of new work.
Selected applicants will have tailored access to facilities, equipment, technical consultation, from Squeaky Wheel, as well as our Workspace Residency partners Buffalo Game Space, The Foundry, and Silo City. Residents will also have the opportunity to attend guest lectures, are provided with public opportunities to share and receive feedback for their work, and will be invited to a variety of site visits and activities exploring Buffalo's unique communities and histories. Squeaky Wheel will assess whether the residency can take place in-person depending on case rates of COVID-19, and will continue to offer a virtual residency option.
Squeaky Wheel offers the residency twice a year:
Spring session, two-weeks

.

 Applications open in early September for residency in March. Selected applicants receive $1000 in artist fees and stipends.

The Spring

session offers up to $700 in financial assistance for child care and/or disability support, and up to $300 in travel support.

Summer session, three-weeks

. Applications open for a month-long period in early January, and the residency takes place in August. Selected applicants receive $1300 in artist fees and stipends. Non-local residents also receive funds toward their round trip travel to Buffalo and accommodations support. The Silo City resident will receive an additional $300 for a public performance at the end of their residency. If requested, the residency offers up to $1000 in financial assistance for child care and/or disability support.
The Workspace Residency launched in 2016. You can see biographies of previous residents here.
You can apply under three distinct categories:
Artist

: T

he residency program lends itself to the creation of a wide variety of work including film, video, virtual reality, game development, textile, metal, woodwork, 3D printing, sonic arts, installation, performance, and more, with access to a wide range of equipment, tools, and technologies. Participants can mix and match these benefits according to their needs.

Researchers

: Artists, scholars, curators, archivists, writers, and theorists are invited to propose new or in-progress research in the area of emergent media arts practices towards the publication of critical texts, scholarly research, or production of curatorial projects. 


Silo City (Summer sessions only)

: artists are invited to submit proposals to create and present a public performance at Silo City's Marina A, which utilizes its unique sonic, visual qualities, and/or industrial history and legacy. The Silo City Resident will have access to the properties on Silo City for a performance that utilizes media, sound, and/or emergent technologies. Equipment from Squeaky Wheel will be available to the resident pending availability. Please note: The Silo City Resident is responsible for their own transportation to and from Silo City for site visits; Squeaky Wheel highly recommends the resident have access to a car.
Eligibility
Applicants must have a social security number in order to receive payment by filling out a W9; all payments are made via check. Full-time students are not eligible to apply. Local residents who have received a residency or solo exhibition at Squeaky Wheel must wait a period of two years before applying again to the residency. In-person residents are required to provide proof of vaccination, and are required to be masked during their time at Squeaky Wheel's facilities. 
Summer 2023 Residency dates: August 12–September 2, 2023
Support offered: Up to $1600 in artist fees and stipends, accommodations, $300 travel support, optional $1000 financial assistance for childcare and/or disability support
Deadline to apply: February 19, 2023
Notification date: May 1, 2023
Click here to view documentation of the Info-session that took place on January 19, 2023
Questions can be directed to Squeaky Wheel's curator Ekrem Serdar at ekrem@squeaky.org
---
The Spring session of the Workspace Residency is dedicated in loving memory to former Squeaky Wheel board member Marguerite Doritty (1923-2020). Doritty was an important supporter of Buffalo's media arts community, and she is greatly missed. Read about her legacy here.
Workspace Residency is supported by generous support by the County of Erie and County Executive Mark Poloncarz, the National Endowment for the Arts, New York State Council on the Arts with the support of Governor Andrew M. Cuomo and the New York State Legislature, the Andy Warhol Foundation for Visual Arts, individual members, businesses, and supporters. We would like to thank the following organizations and individuals that have contributed to the development of this residency: Rivet; Common Field; Arts & Accessibility: A Promise and a Practice by Carolyn Lazard; Julia Rose Sutherland; and conversations and input from previous residents and applicants.
Banner image: Documentation from Floaters, a performance by Workspace Resident Rob Cosgrove at Silo City, September 4, 2022. A photograph at dusk; there are enormous grain silos on the left of the image and that do not fit in the frame. In the center of the image is a person with a handmade instrument that is part of the performance.