Digital Arts and Technology Access Program (DATA) Fall 2021
Preproduction, September 25–October 9, 2021
Production, October 16–November 6, 2021
Post-Production, November 13–December 11 (No class Nov 27)
Saturdays 11 am–2 pm
Showcase, December TBA
Cost per workshop: $60 | $54 members 
@ Villa Maria College, 240 Pine Ridge Rd, Buffalo, NY 14225
Lead Teaching Artist: Nyles Moore
Teaching Assistant: Naomi Frisch
DATA is a media arts and technology program designed for neurodiverse individuals (such as people with autism or ADHD) ages 13-19. In this filmmaking series of workshops, students will work collaboratively to create short films. Students will learn various elements of the filmmaking process. In preproduction, students will learn storyboarding and scriptwriting. In production, students will learn how to use cameras, sound equipment, lighting, and more! In post-production, students will learn editing techniques and basic motion graphics.
In addition to filmmaking, students will play games and increase social skills through various activities in collaboration with Villa Maria's Achieve Program.
Can't make every session? No problem, the work created for each session will be used to create a collaborative project to be aired in December.
How are we preventing the spread of COVID-19?
Squeaky Staff and instructors are fully vaccinated 

Prior to and after class equipment will be properly cleaned with 70% Isopropyl alcohol

Stations will be placed with a minimum of three feet distance from each other

Participants and instructors will be required to wear a mask covering both their mouth and nose

We're following CDC and NYS guidelines for capacity
---
In partnership with: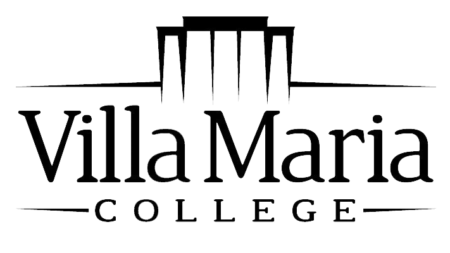 About our generous funder Children's Guild Foundation
The Children's Guild Foundation is dedicated to improving the lives of children and young adults with special needs in Western New York through funding support and advocacy programs within healthcare, research, education and therapeutic recreation. Learn more here.
About our partner Villa Maria College's Achieve program
The Achieve Program provides specialized services to students with learning differences. At Villa, we look at students' needs individually, and develop a plan to help ease their transition into college. Through the Achieve Program, students can build their confidence as they develop the skills that are critical for achieving academic and social successes at the collegiate level and beyond. Specialized services include tutoring, multiple individual meetings for academic progress, communication and time management support, connection support for outside agencies, workshops and activities, and career readiness programming/curriculum/simulation experience. Learn more here.
About our partner Children's Guild Foundation Autism Spectrum Disorder Center at Oishei Children's Hospital
The Children's Guild Foundation Autism Spectrum Disorder Center at Oishei Children's Hospital evaluates, diagnoses and supports families with autism spectrum disorders. One component of the program includes identifying needs in the community and collaborating on the development of new resources and opportunities for families. Currently, there are very few programs or social opportunities available for teens on the spectrum. Programs based on music, art and technology allow teens to learn new skills and find different ways of expressing themselves in a creative, social and supportive environment. Learn more here.