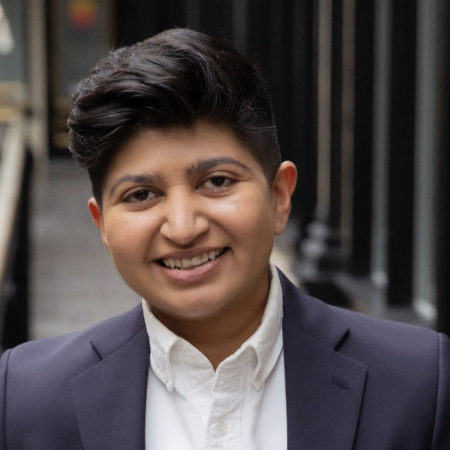 Zainab Saleh, Executive Director
Zainab Saleh is the Executive Director of Squeaky Wheel. She has worked as a writer, curator, and community organizer in and around Buffalo, N.Y. for the past decade. She​ received her BA in English from Mount Holyoke College and MA in Visual and Cultural Studies from the University of Rochester. As a curator and programmer, she has organized visual arts and time-based media exhibitions at the Hartnett Gallery at the University of Rochester, Buffalo Arts Studio, and the Burchfield Penney Art Center. During her graduate studies, she co-founded "On Film," a film series exhibiting rarely-seen work in their original formats. In Buffalo, Saleh has extensive nonprofit experience in both arts and social justice organizations. Through her work at Partnership for the Public Good and Frontline Arts Buffalo, she has been actively involved in the fight for equal opportunity and representational justice for artists of color and those from frontline communities.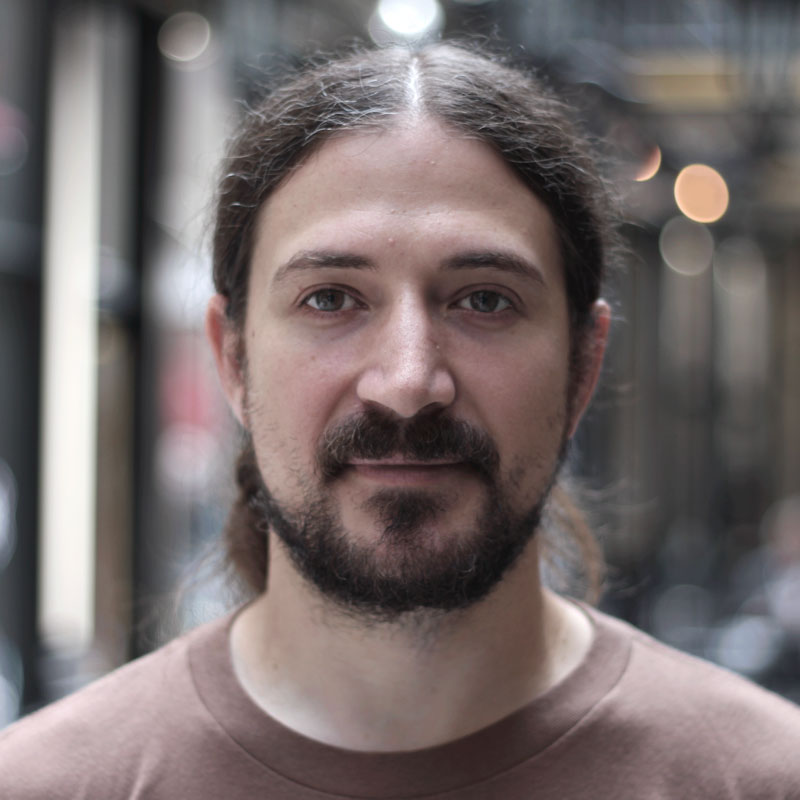 Mark Longolucco, Technical Director
Mark has been the Technical Director at Squeaky Wheel for 8 years, overseeing the equipment rental program, membership relations, the maintenance of lab facilities, and installation. He instructs various Squeaky Wheel workshops and tutorials, including topics in video production, video editing, and sound recording. He received his BFA from Alfred University in video and sound. Mark continues to make media-based works centered around folk artist storytelling and the elusive nature of the contemporary fact.
Ekrem Serdar, Curator
Ekrem Serdar is the curator at Squeaky Wheel Film & Media Art Center, where he is responsible for the organization's exhibitions, public programming, and residency program. Previously, he was a programmer with Experimental Response Cinema (Austin, TX) which he co-founded. He is the recipient of a Curatorial Fellowship from the Andy Warhol Foundation for the Visual Arts (2017). He is an advisory member of the FOL Cinema Society (Istanbul). His writing has appeared in The Brooklyn Rail, Millennium Film Journal, 5harfliler, Altyazı, among other publications. He is from Ankara, Turkey.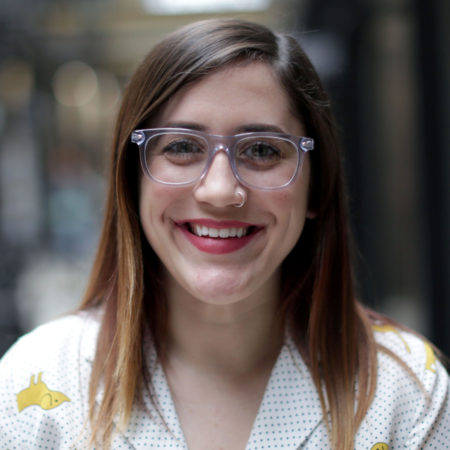 Martina LaVallo, Communications & Education Coordinator
Martina LaVallo is the Communications & Education Coordinator at Squeaky Wheel. She is a digital multimedia maker and arts administrator based in Buffalo, NY. Martina has worked with local artists in producing festivals and interned at multiple Buffalo arts organizations, including the Albright-Knox Art Gallery and Squeaky Wheel. For one year she served as an AmeriCorps VISTA member for Squeaky Wheel as the Education Coordinator. In 2019 she started a Girls Who Code club at Squeaky Wheel and was the lead instructor. Martina received her BA in Media Study Production from the Department of Media Study at SUNY University at Buffalo. She is currently pursuing her MA in Arts Management at SUNY University at Buffalo.
Brenda Smith, Accountant/Bookkeeper
Staff emails
Executive Director, Zainab Saleh: zainab@squeaky.org
Technical Director, Mark Longolucco: mark@squeaky.org
Curator, Ekrem Serdar: ekrem@squeaky.org
Communications & Education Coordinator, Martina LaVallo: martina@squeaky.org
Accountant, Brenda Smith: brenda@squeaky.org
Board of Directors
President, Carl Lee
Vice President, Meg Knowles
Secretary, Anna Chiaretta Lavatelli
Treasurer, Fred Meyer
Harper Bishop
Andrew Cianflone
Ivan Gonzalez
Leonardo Sette-Camara
Camaro West
Advisory Board
Almudena Escobar López, Kathy High, Chris Lee, Louis Massiah, Igor Vamos
Past Interns (since 2017)
Morgan Arnett, Lewuga Benson, Timothy Butler, Xiaochen Chang, Caitlin Coder, Joshua Colon, Kayla Jane Cunningham, Diego Diaz, Tiffany Gaines, Leanne Goldblatt, Jamie Hager, Lucy Handman, Connor Hockey, Alex Jaczak, Kaylee Janowski, Joshua Jensen, Martina LaVallo, Wenchao Lou, Kaitlyn Lowe, Catalina Matos, Jah'Nease McCullough, Elise Miller, Savion Mingo, Hatim Mohamed, Austin Nagelhout, Hoang Nguyen, Jacob Panzer, Kaden Radez, Yiheng Song, Colleen Stapleton, Jess Trainor, Audrey Warner, Alex Whetham, Rachel Witkowski, Donald Wullner, Sophia Yung, Jean Zhu, Tabia Lewis.