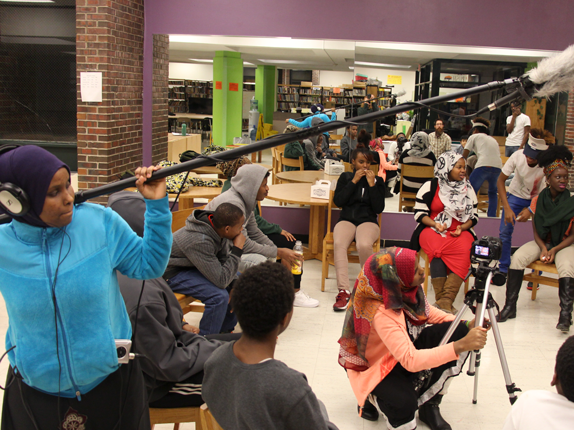 West Side Studios is a free media arts education and workforce development project partnership between Squeaky Wheel and PUSH Buffalo that provides year-round, quality out-of-school opportunities for West Side residents ages 13-19. Hands-on experience in digital media arts fine-tunes production skills and creates a pipeline to employment. Completed media artworks are exhibited at School 77, Squeaky Wheel, partnering venues, stations, and festivals.
Fall 2022
October 3–December 7
Mondays + Wednesdays, 4:30–6:30 pm
Taking place on the Westside of Buffalo, exact location TBA
Apply here
For more information or questions, email martina@squeaky.org. 
---
Check out our past student's work: Tomorrow's Voice
---
This program is made possible with support from The New York State Council on the Arts and The New York State Regional Economic Development Council.