---

Black Celebration + in complete world
March 22, 2017 @ 3:00 pm

–

6:00 pm

EDT

$7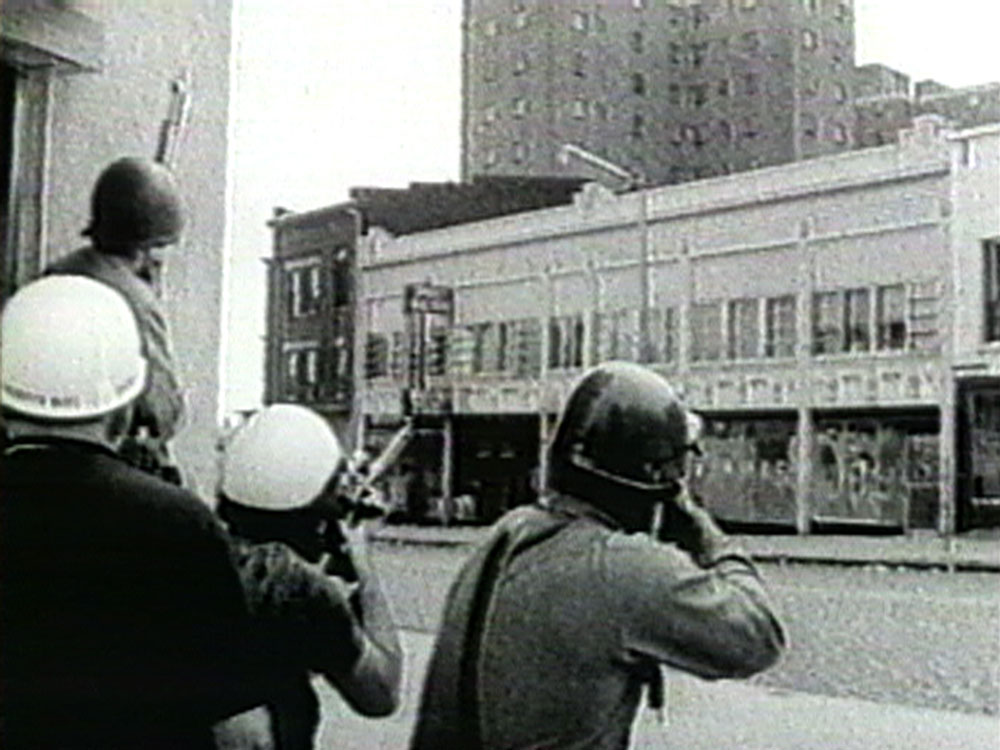 Wednesday, March 22, 2017
7pm
@ Squeaky Wheel
General $7 | Free for Squeaky Wheel Members
NEW DATE: Please note that this screening has been postponed due to the weather; it will take place on Wednesday, March 22nd.
Squeaky Wheel is excited to present a pairing of films that variously aim to question common political assumptions and their reverberations, with a pairing of Tony Cokes' 1988 short film Black Celebration and Shelly Silver's 2008 documentary in complete world. Special thanks to Shelly Silver and Electronic Arts Intermix. Guest curated by Squeaky Wheel's Fall 2016 curatorial intern Bella Clemente.
Black Celebration, Tony Cokes, 1988, 17 minutes
in complete world, Shelly Silver, 2008, 55 minutes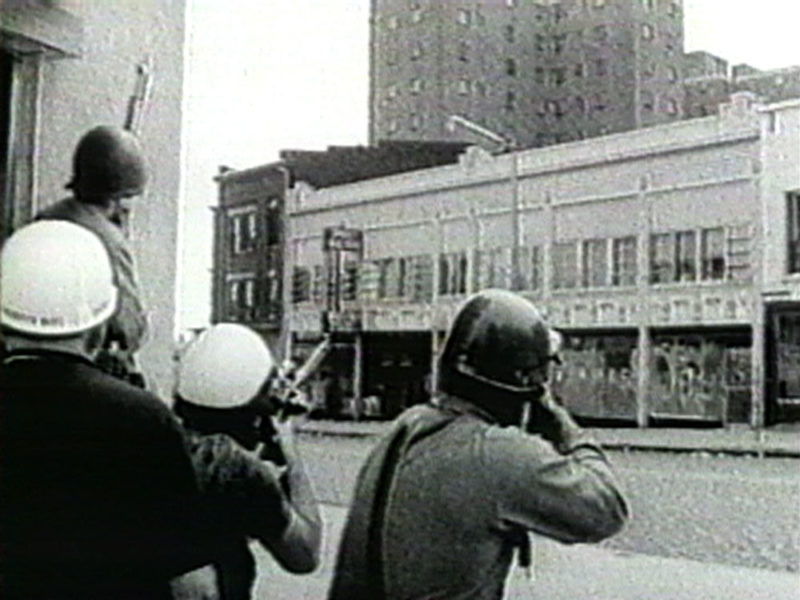 Tony Cokes' Black Celebration pairs up newsreel footage of the 1960s race riots with textual commentary and music from the 1980s, when the film was made. Depeche Mode lyrics are printed on the screen, referencing the song that named the film.  Cokes intent for Black Celebration was to give a social critique of the 1960s, questioning the reasons behind the urban riots, and suggesting that they were partially due to a rebellion against capitalism. Instead of showing this footage with its corresponding newsreel audio, music and text eliminate the portrayal of these riots as "criminal or irrational".  The newsreels show the riots in Los Angeles, Boston, Newark, and Detroit, and display burning fires, policemen and military tanks in a stark black-and-white contrast.  Cokes changes the viewer's impression of the race riots by clashing violent visuals with pop sounds of the 80s.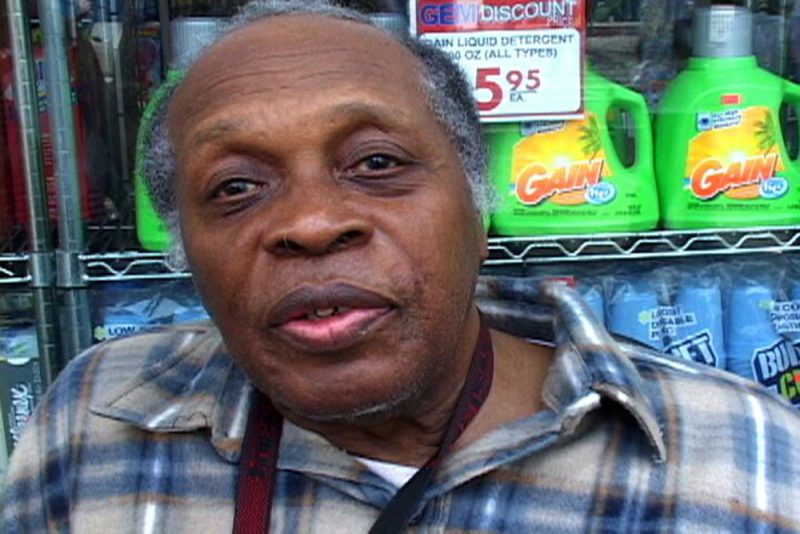 "Do you feel like you make enough money?"
"Does global warming exist?"
These are some of the questions you will hear during Shelly Silver's in complete world. Shot before the election of Barack Obama in 2008, Shelly Silver found herself "angry and disillusioned with the US, and more importantly, NYC" and wanted to see and feel what others were experiencing at that time. The interviews carefully woven together in this piece were filmed in a heated time, and the questions Silver asks to her subjects are ones she struggled to answer herself. Two very important features come out over the course of these interviews. The first is the spectrum of answers for each question, and how well they match up with the appearance of the speakers. Is the person young? A woman? Well-dressed? What is the color of their skin?  How do these physical characteristics line up with assumed answers? Second, Silver leaves each question open and remains silent and respective, allowing her subjects to develop their perspectives past talking points. Silver's questions in in complete world range from the philosophical to the political, creating a broad survey of thoughts and beliefs that are messier than they might first appear.  – Bella Clemente
*
Bella Clemente is a D.C./Rochester transplant living in Buffalo. She works for metal sculptor, Albert Paley, as a Studio Assistant. She was the Curatorial Intern for Squeaky Wheel in the Fall of 2016, where she made many new art connections in Buffalo. She graduated from the University of Rochester in 2016 with a B.A. in Studio Arts and a B.S. in Brain & Cognitive Sciences. She enjoys making prints and volunteering at the Albright-Knox in her free time.
Related Events