---

Exhalations: Films by Kalpana Subramanian
March 3 @ 7:00 pm

–

8:30 pm

EST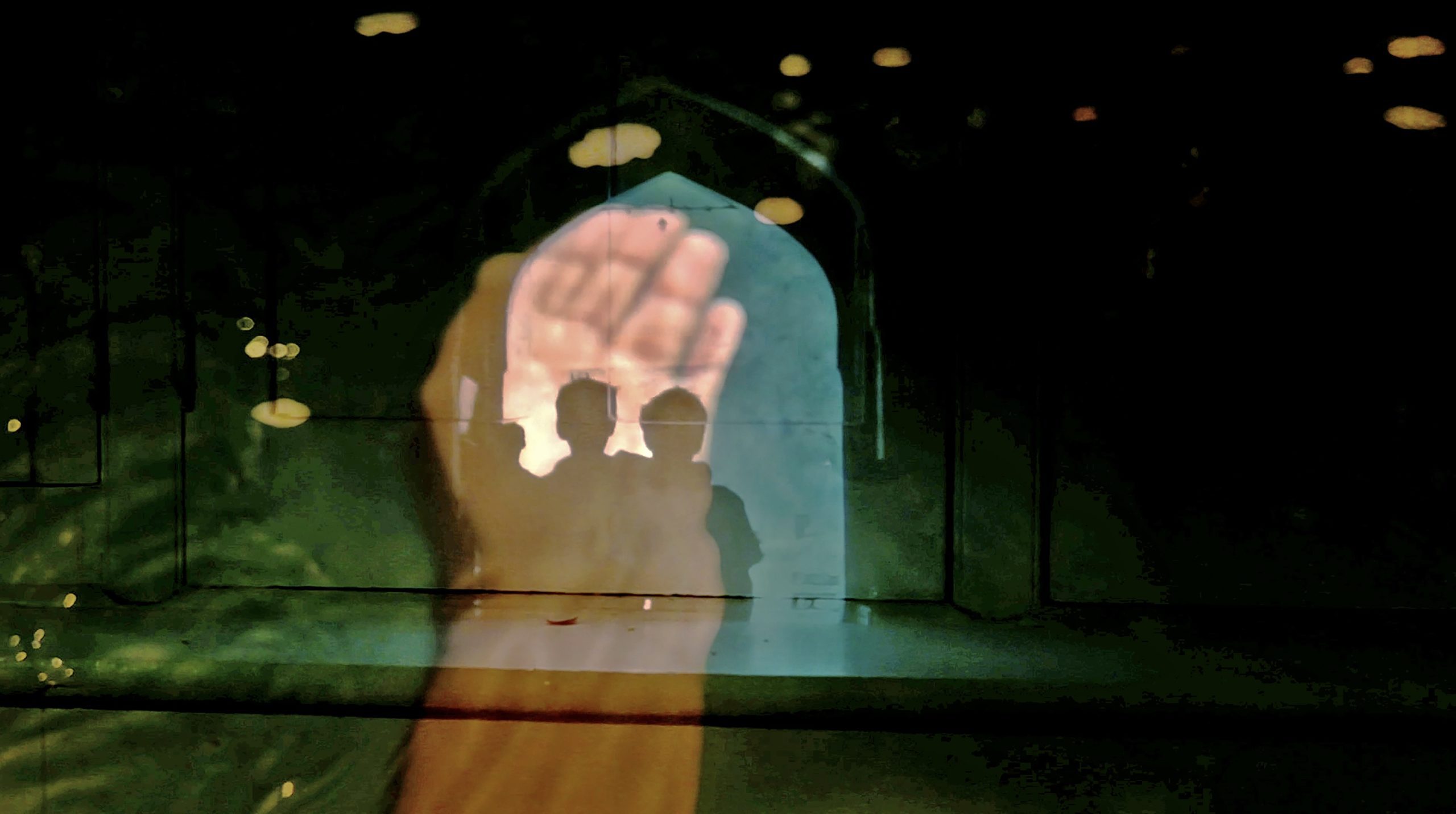 ***New date: Friday, March 3, 2023, 7 pm ET***
In-person @ Journey's End Refugee Services, and online
Free or suggested donation
Click here to register
For over 20 years, Kalpana Subramanian has created a remarkable body of work spanning films, media art, children's books, scholarship, and curatorial work. Her recent work is invested in a cinema of breath: a framework for radical cinema grounded in intersectional-feminist and decolonial thought, alternative approaches to embodiment, and what Achille Mbembe calls "the universal right to breathe." This solo screening by the celebrated film and media practitioner brings together recent and older short films from 2002 to the present day, including the entirety of her Light Mediated series. The filmmaker will be present for a Q&A following the screening.
This online and event will take place in the theater of Journey's End Refugee Services, located at the 5th floor of Tri-Main Center. Please note that the online event will only have the films, not the Q&A with the artist. The online films will be available for 24 hours. Squeaky Wheel members will receive extended access for 72 hours.
Program
Total duration: 54 minutes. Please note that woolgathering contains flickering imagery.
The Maze of Lanes (SD, 6 min, Sound, Color, 2002)
Incantation (HD, 8 min 37 sec, sound, color, 2021)
woolgathering (HD, 3 min 10 sec, sound, color, 2020)
Tattva (HD, 4.34 min, Sound, Color, 2018)
Light Mediated Series
Liquid is Light (8mm transferred to Digital, 4 min 2 sec, sound, B&W, 2016)
Empyrean (HD, 6 min 20 sec min, silent, color, 2016)
Light Rooms (HD, 1 min 45 sec, silent, color, 2016)
Prismatic Resonance (HD, 12 min 46 sec, sound, color, 2016)
A Dialogue of Dissonance (HD, 6 min 23 sec, Sound, Color, 2016)
Bio
Kalpana Subramanian is an artist-filmmaker and scholar of experimental film and media. Her current research investigates the poetics of breath in experimental film using a transcultural and interdisciplinary approach. Her work has been supported by grants including a Humanities Institute Advanced PhD Fellowship (University at Buffalo, 2022-23), the UK Environmental Film Fellowship (2006) and the Fulbright Nehru Academic and Professional Excellence Fellowship (University of Colorado Boulder, 2015-16). Her films have been presented at venues including the Yamagata International Documentary Film Festival, Toronto International Film Festival, Interfilm Berlin, National Gallery of Modern Art (Mumbai, India), UNESCO (France), Antimatter Media Arts (Canada), Asia Society, Union Docs and Flaherty NYC Seminar (USA) among others. She has received awards for her films at the Documentary Festival of History and Archeology (Perugia, Italy, 2015), Montana CINE International Film Festival (2003, 2005) and CMS Vatavaran (2008). Her curated film programs have been screened at the Alternative cinema series (Colgate University, USA), Bristol Experimental Expanded Film (UK) and Simon Fraser University (Canada) among others. She is presently a doctoral candidate and an adjunct lecturer at the Department of Media Study, University at Buffalo.
Special thank you to Kathy Spillman and Journey's End Refugee Services.
Banner image: Kalpana Subramanian, Incantation (2021). A photograph depicting multiple images projected on a surface. The shadows of what look like two young people, arms on each other's shoulders, standing under an arched gateway to a historic building in Delhi, India. Upon this image is an extended hand, palm open. It looks like the young people are in the palm.
Related Events