---

Jenson Leonard's Workflow
August 26, 2022 @ 7:00 pm

–

9:00 pm

EDT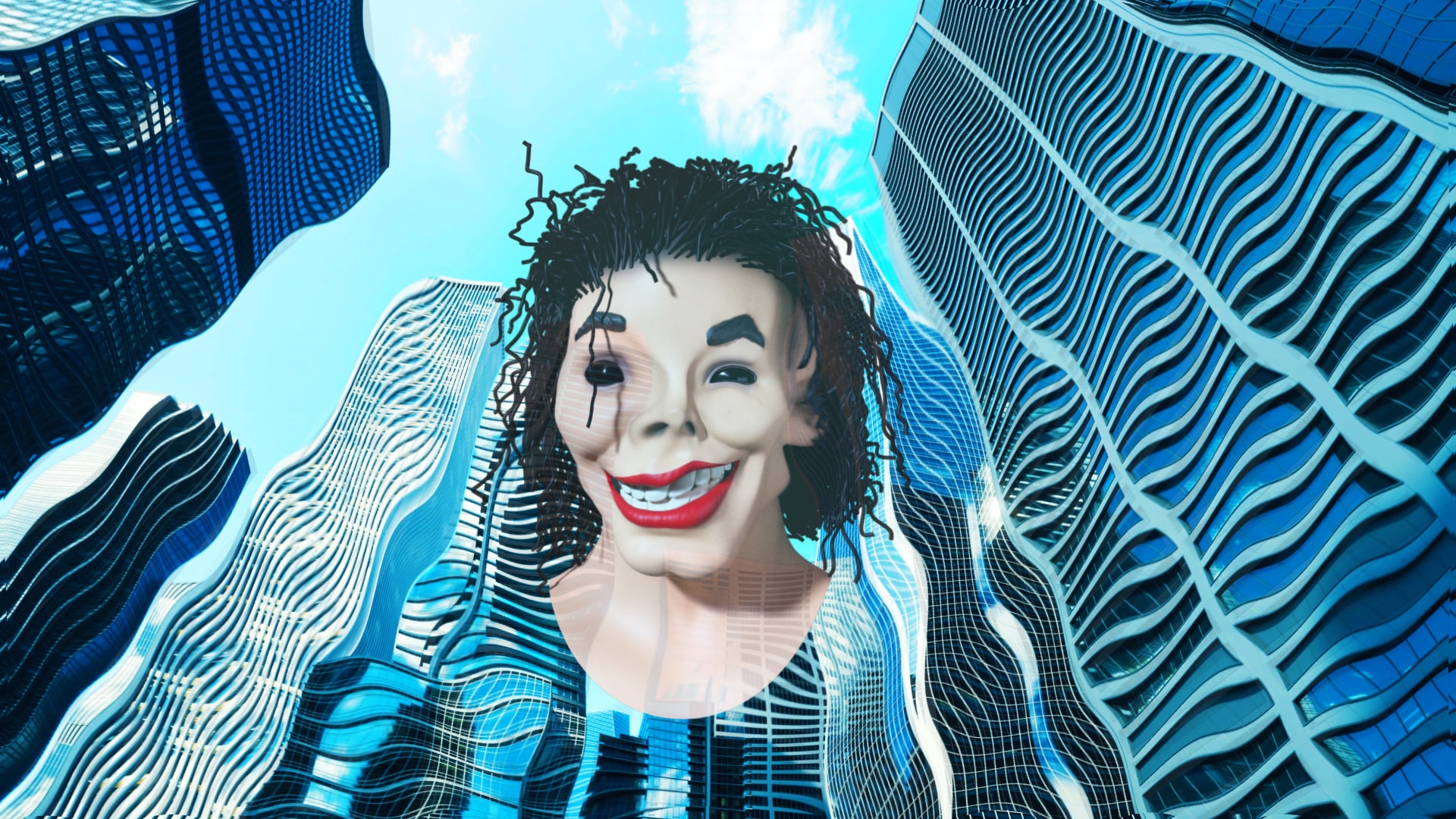 Friday, August 26, 7 pm ET
Online or in-person at Squeaky Wheel
Free or suggested donation
Click here to get tickets
Online and in-person at Squeaky Wheel (617 Main Street, Buffalo, NY 14203). For in-person attendees: Participants must be masked through the duration of the event. The online video will be available to register and view for 24 hours. SW members will have access to the event for 72 hours.
Squeaky Wheel is excited to present a screening of Jenson Leonard's newest short video Workflow. Presented as the closing event of the artists exhibition GLAND PRIX, Leonard will be joined by his Summer 2020 co-resident Johann Diedrick for a conversation on the film after the screening.
Learn more about GLAND PRIX here.
"Drawing from Aria Dean's essay 'Notes on Blaccelleration', Workflow is a film centered around the velocity and momentum of blackness as it relates to the philosophical concept of acceleration-the idea that the only way out of capitalism is through its intensification. Workflow is primarily concerned with the interplay of blackness and aesthetic vocabularies of finance capital, how the black (non)subject grapples with its commodified status within the labor market despite, or resultant of its own history as a commodity via chattel slavery, threading linkages between the primitive accumulation of the New World and speculative accumulation of latter day. Workflow is defined as "the sequence of industrial, administrative, or other processes through which a piece of work passes from initiation to completion", my film seeks to disabuse notions of completion wherein blackness is, as Dean notes, 'always already accelerationist' via its incongruence with western humanism, and thus always already disengaged from the locomotive fetish of capital. The film presents a quarterly earnings report for a fictitious financial advisory firm that depicts a floating phantasmagoric Michael Jackson Halloween mask espousing a surrealist poem/public relations speech that points to the shared grammars inherent in afro pessimism and speculative finance. Behind the floating head, stock footage premised around the shape of 'the grid' and the promise of sustainability & renewability highlight the inherent relationship of infrastructure, visual knowledge production, and statecraft." – Jenson Leonard
Biographies of the artists
Jenson Leonard, (artist) b. Detroit, Michigan, and raised in Pittsburgh, Pennsylvania, United States of America. Lives and works in New York, United States of America. Initially a poet, Jenson Leonard became interested in memes during his six-year tenure as a cook at a Belgian waffle kiosk. He found himself drawn to the immediacy and reach of instant publication on social media, the confluence of which exacerbate the arguably inherent power of the image for those who see. His early work used the canonical Twitter meme format, but developed into the more ornately parodic style that predominates in the left-leaning corners of Facebook. He holds an MFA in Creative Writing from Pratt Institute. He has completed residencies at Obracadobra (Oaxaca, Mexico), Squeaky Wheel (Buffalo, NY) and Pioneer Works (Brooklyn, NYC). His work has been featured in VICE Motherboard, Juxtapoz, AQNB, and Rhizome.
Johann Diedrick (guest speaker for Screening: Jenson Leonard's Workflow, taking place on August 25, 2022) is an award-winning artist, engineer, and musician that makes installations, performances, and sculptures for experiencing the world through sonic encounter. He surfaces resonant histories of past interactions inscribed in material and embedded in space, peeling back vibratory layers to reveal hidden memories and untold stories. He shares his tools and techniques through listening tours, workshops, and open-source hardware/software. He is the founder of A Quiet Life, a sonic engineering and research studio that designs and builds audio-related software and hardware products for revealing new sonic possibilities off the grid. He is the Director of Engineering at Somewhere Good, a 2022 Future Imagination Collaboratory Fellow at the Tisch School of the Arts at NYU, a 2021 Mozilla Creative Media Award recipient, a 2020 Pioneer Works Technology resident, a member of NEW INC, and an adjunct professor at NYU's ITP program. His work has been featured in Wire Magazine, Musicworks Magazine, and presented internationally at MoMA PS1, the New Museum, Ars Electronica, Science Gallery Dublin, Somerset House, and multiple NIME conferences, among others.
Image description: An image from Workflow, courtesy of Jenson Leonard. A floating, plastic, seemingly smiling mask of Michael Jackson with no eyeballs is super-imposed on a distorted landscape of futuristic blue skyscrapers.
Related Events