---

Meet our residents: Alicia Solstice Hawkins and Maggie Hazen
August 18 @ 7:00 pm

–

9:00 pm

EDT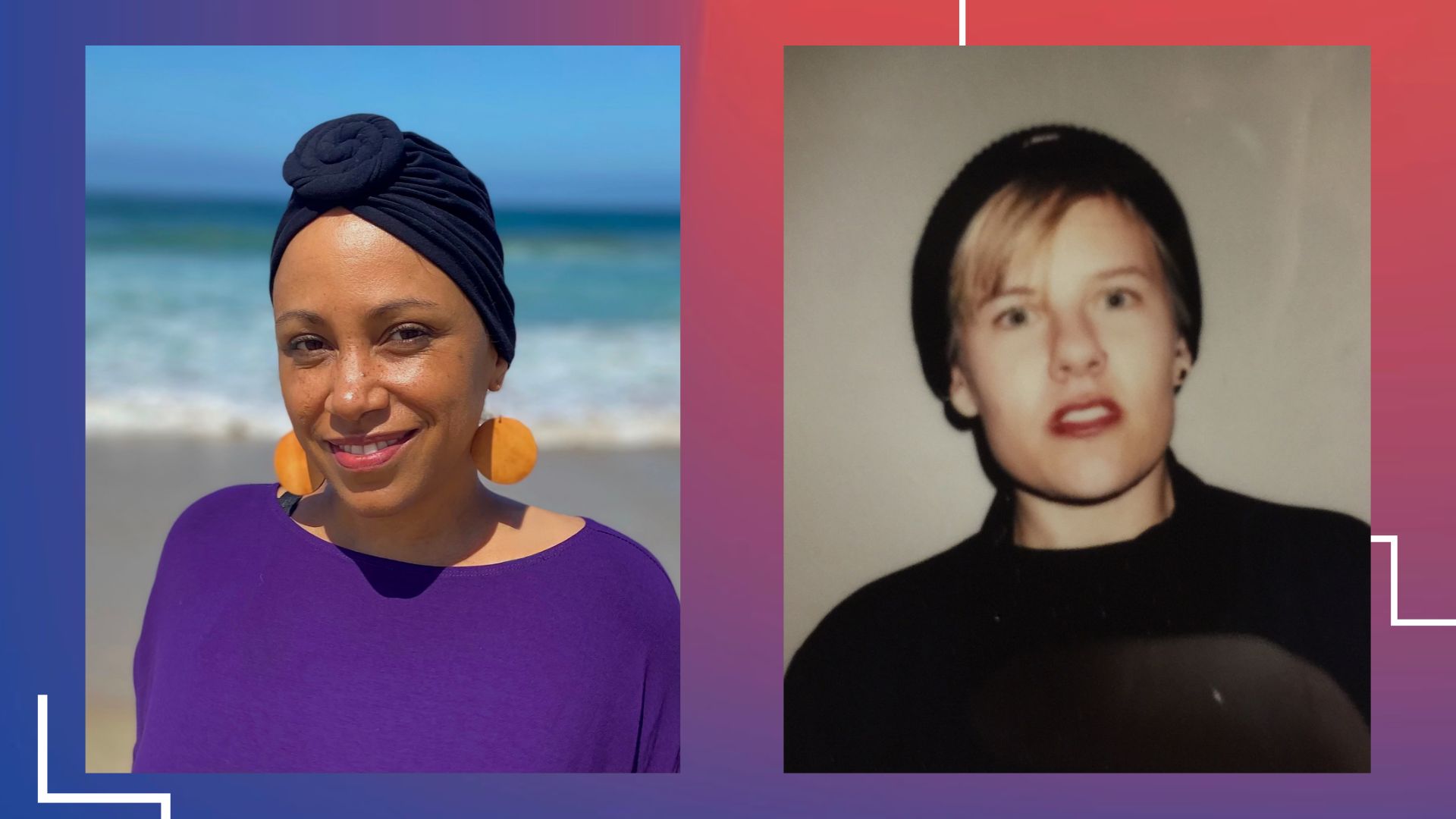 Friday, August 18, 2023, 7 pm ET
Online + in-person @ Squeaky Wheel
Free or suggested donation. ASL interpretation provided.
Squeaky Wheel is pleased to present this virtual artist talk with our Summer 2023 Workspace Residents! Alicia Solstice Hawking (Los Angeles, CA) and Maggie Hazen (Hudson Vallery, NY) will be presenting on their previous and current projects, and engage in a Q&A moderated by curator Ekrem Serdar.
During their time with Squeaky Wheel, the residents will be working on media art projects with significant ties to Buffalo's history and current landscape. Alicia Solstice Hawkins will work on Don't Go Back to Sleep, a a poetic and observational 15-minute documentary about Bob, an elder, almost 80 years of age, who attempts to re-engage his art practice while contending with the aftermath of a major stroke. Charting Bob's life starting from Buffalo's Fruit Belt neighborhood, the city's East and West Sides, and Los Angeles, where he resides now, the film will follow several different timelines of his life through his poignant, witty, and moving voiceover paired with poetic imagery and sound. Maggie Hazen will work on Night Moth: A Mythology of Escape, a mixed reality project made in collaboration with DW. DW, who lives in Western New York, is a formerly incarcerated young artist who was recently released from Brookwood Secure Center for Youth in New York's Hudson Valley; Hazen met her while teaching art classes at the facility in 2019. Night Moth revolves around Luna, a 3D digital avatar for DW, and Luna's journey of self-discovery, liberation, and healing. Night Moth will culminate in four artworks, including a video installation exhibition, a documentary, a sketchbook, and an interactive concept website.
In-person attendees can enjoy food, including vegetarian options, from Ali Baba Kebab. Learn how to get to Squeaky Wheel's new location at Tri-Main Center here.
Online attendees can view the event for 24 hours. Squeaky members will have access to the event for 72 hours.
To learn more about the Workspace Residency, click here.
Biographies of the residents
Alicia Solstice Hawkins: I was born and raised on the Lower West side of Buffalo. A childhood in the Rust Belt informs my aesthetic and inspires me to craft stories that highlight perseverance and explore multiple perspectives that are not usually featured in mainstream narratives. I often focus on topics related to complex and intersecting identities, the tension between the healing and antagonistic power of nature, and unexpected resilience.
I earned a MA in documentary film from UW, Seattle, and my award-winning thesis film was screened at various festivals, colleges, and museums throughout the US and Canada. After working as an educator and media producer for organizations with social and racial justice initiatives, I returned to graduate school and earned an MFA from Temple University with an emphasis on screenwriting. Recent screenwriting projects include Horseshoe Falls, a feature-length film set on the Lower West Side of Buffalo in the early '90s, and The Jar, a queer speculative fiction film set in Days Park. For more, please see: aliciafilm.com
Maggie Hazen is a New York-based visual artist from Los Angeles. Hazen's artistic practice is characterized by the transformative power of sculpture, video, collage, performance, and installation, which she employs to explore the complex ways in which subjects interact with and perform within the spaces they occupy. Through the synthesis of narratives drawn from popular culture and institutional systems, Hazen's works aim to deconstruct the familiar and make it strange, revealing what lies hidden in plain sight. Hazen is the founder and an active member of the Columbia Collective, which is dedicated to supporting the visibility of young incarcerated and formerly incarcerated artists who have been rendered invisible by the system. Launched in 2019 at the Columbia Secure Center for Girls in the Hudson Valley, the collective has since grown to find a new home at the Brookwood Secure Center for youth.
Hazen's work has been exhibited, screened and performed at institutions including The Bronx Museum, Bronx, NY; Foreland Contemporary Art Campus, Catskill, NY; Pulse Miami Beach as part of Pulse Play, Miami, FL; The Museum of Tolerance, Los Angeles, CA; Microscope Gallery, Brooklyn, NY; Vox Populi, Philadelphia, PA; Light Year on the Manhattan Bridge, Brooklyn, NY; The Granoff Center at Brown University, RI; Performance Works Northwest, Portland, OR; The CICA Museum in South Korea; and The Boston Young Contemporaries exhibition; Boston, MA; among others. Hazen has held residencies at Pioneer Works, Brooklyn, NY; De:Formal online artist residency; The Shanghai Institute of Visual Art, Shanghai, China, I:O residency at the Helikon Art Center, Izmit, Turkey; Vermont Studio Center in Vermont and The Pasadena Side Street Projects, Pasadena; CA. She participated as a fellow in the Bronx AIM program and The Saas-Fee Summer Institute of Art at European Graduate School in Switzerland. She has studied at Biola University, Brown University, and the Rhode Island School of Design. She has taught at the Rhode Island School of Design, New York University, The Stevens Institute of Technology, The Shanghai Institute of Visual Art, and the Bard College Clemente courses in the humanities program. She is currently a visiting artist-in-residence at Bard College in the Studio Arts program.
Workspace Residency is generously supported by the Andy Warhol Foundation for the Visual Arts and the National Endowment for the Arts.
Image description: Portraits of Alicia Solstice Hawkins and Maggie Hazen superimposed on a blue red backgrop. Alicia Solstice Hawkins is standing on a beach in her photograph. Next to her is a portrait of Maggie Hazen, a white queer person from Southern California. She has blonde hair and is wearing a black beanie hat and a black sweater. She is candidly looking into the camera with a curious gaze.
Related Events