POTHOLES/BACHES: An Evening in the Swamp
Saturday, December 15, 2018
7–10pm
Free and open to the public
Join us for an interactive program that celebrates the end of the residency and the continuity of the Swamp. We begin with POTHOLES/BACHES, a conversation between Buffalo's East Side and Puerto Rico's Panoramic Route that explores the possibilities between collective memory and history through film, karaoke and participatory storytelling. This is followed by reflection, communion, and dancing, as we usher the Swamp's transition out of the physical space of Squeaky and into the lived experience of the community. – The North is a Lie
pothole: a depression or hollow in a road surface caused by wear or subsidence; a pond in a deep natural underground cavity
bache: pequeño desnivel en el suelo o en el pavimento, producido por la pérdida o hundimiento de la capa superficial;
A disruption in the man-made design, development or progress of something
Disminución o interrupción pasajera en el progreso o desarrollo de algo
A natural, hidden, sacred space
Un lugar natural sagrado, escondido
A reliquary
Un Relicario
there is no such thing / no hay tal cosa
as empty property / como una propiedad vacía
abandoned buildings / un edificio abandonado
or vacant land / o una tierra vacante
drive-by relics / reliquias de paso
that sit in silence / que se sientan en silencio
thunder with noise / son relámpagos
few choose to hear / que pocos decidieron oír
what is built on the land / lo que se construyó
defines how we live / nos define
but it does not own the / pero no es dueño(a)
stories of who we are / de nuestras historias
Through a swamp dream / a través de este sueño de pantano
of present-past / de presente-pasado
we will fill the silence / llenamos el silencio
of what was with the / de lo que fue
sounds of what lives on / con el sonido de lo que es
through conversation / conversando
song and dance / cantando y bailando
//////////
On December 15, The North is a Lie invites our friends, families and community into the Swamp to explore the transcendent possibilities of solidarity and existence within our collective imagination, as we meditate on space, memory, and identity.
We ask that those attending bring something special from a place that's defined you, but no longer exists in this current space and time. It can be a photograph, an item from a childhood home, a medicine or textile from where you are from, a recipe or heirloom, a memento or relic from an important period of time, a natural element, a sound, a smell, or anything else that feels right to you.
The items will be utilized during to ground the evening over the course of a three-part, interactive program that marks the end of our physical residency at Squeaky Wheel and makes way for new existences outside the gallery's four walls.
El 15 de diciembre, El Norte es una Mentira invita a nuestra comunidad al Swamp a explorar las posibilidades trascendentes de la solidaridad y la existencia en nuestra imaginación colectiva, mientras meditando acerca del espacio, la memoria y la identidad.
Le pedimos a los visitantes que traigan algún objeto o *algo* de algún lugar que te haya definidio, pero que ya no existe en el espacio y tiempo presente. Puede ser una fotografía, un objeto de una casa de tu juventud o niñez, una medicina o un textil de tu pueblo o ciudad, una receta, una reliquia de algún periodo de tiempo, un elemento natural y org´nico, un sonido, un olor, o lo que crean que es lo correcto para contribuir al espacio.
Los objetos se utilizarán en una intalación a través de nuestro programa interactivo de tres partes que marca el fin de nuestra residencia en Squeaky Wheel y que da paso a nuevos trabajos y existencias fuera de esta galería.
//////////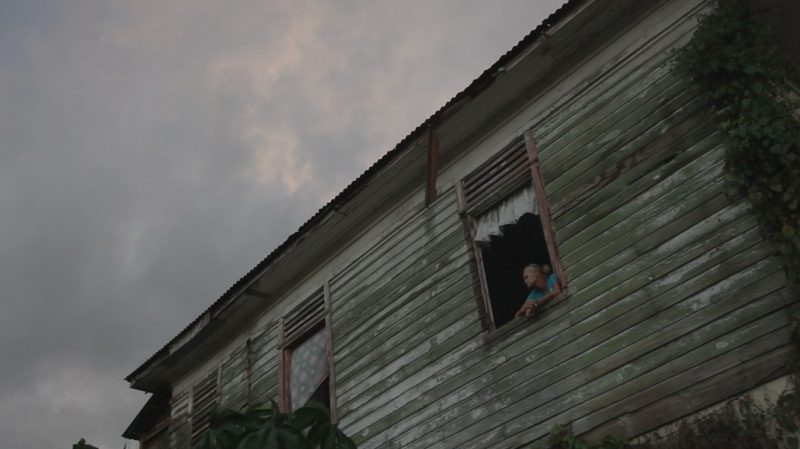 ***Part I.***
The legacies of deindustrialization in Buffalo and Puerto Rico come to life in the sights and sounds of Buffalo's East Side and Puerto Rico's Panoramic Route during screenings and installations of La Ruta by Natalia Lasalle-Morillo and Home by Elisa Peebles.
Food, beer, wine and coquito will be provided.
Durante las proyecciones e las instalaciones de La Ruta por Natalia Lasalle-Morillo y Home por Elisa Peebles, los legados de la desindustrialización en Buffalo y Puerto Rico cobran vida por las vistas y los sonidos del barrio East Side de Buffalo y la Ruta Panorámica de Puerto Rico.
Habrá comida, cerveza, vino y coquito.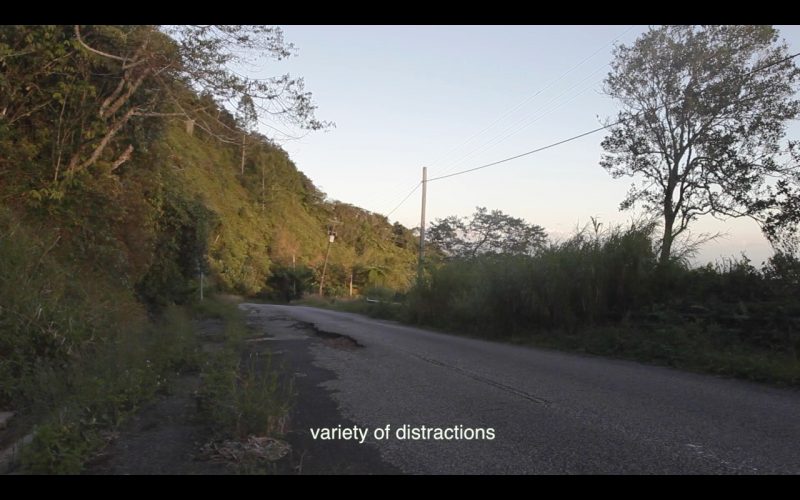 ***Part II.***
The artists and audience reflect on home and histories through karaoke-fueled storytelling. What's made us, what heals us, what have we left, and what do we carry? Audience participation is requested and strongly encouraged.
Las artistas y el público reflexionan en casa y historias por medio de narración y karaoke. Qué nos formó ? Qué nos cura? Qué hemos dejado y qué llevamos? Se solicita la participación del público

***Part III.***
We take our collective energies and memories to celebrate the Swamp, Buffalo, and all the possibilities of the present, past and future through dance, with sounds curated by DJ Chauncey Tails.
Llevamos nuestras energías colectivas y recuerdos para celebrar el Swamp, Buffalo, y todas las posibilidades del presente, el pasado, y la futura a través bailando, con sonidos curados por DJ Chauncey Tails.
ABOUT THE ARTISTS
Natalia Lassalle-Morillo (b. 1991, Río Piedras, Puerto Rico ) is a theatre maker, filmmaker, performer and visual artist. Her work focuses on the convergence of autobiography and re-imagined history in live and permanent artistic mediums.
She received her BFA from the Experimental Theatre Wing at New York University. She has been an Artist-in-Residence at the Miami Light Project and the Miami Theatre Center in Miami, the Fonderie Darling in Montréal and Lake Studios in Berlin, Germany. Her work has been shown in galleries and venues in Miami, Berlin, Los Angeles, New York and Puerto Rico. She is currently based between Los Angeles, California and Bayamón, Puerto Rico.
Natalia Lassalle-Morillo (b. Río Piedras, Puerto Rico) es una directora de teatro , cineasta, performer y artista visual. Su trabajo integra las la autobiografía y la historia re-imaginada en el teatro, performance y video. Recibió su BFA del Experimental Theatre Wing the New York University. Ha sido artista en residencia en el Miami Light Project y Miami Theatre Center en Miami; Fonderie Darling en Montréal y Lake Studios en Berlín, Alemania. Ha presentado su trabajo en galerías en Miami, Berlín, Nueva York, Canadá y Puerto Rico. Actualmente está radicada entre Los Ángeles y Bayamón, Puerto Rico.
Elisa Peebles is a Buffalo artist and activist currently a part of the North is a Lie residency at Squeaky Wheel.
Elisa Peebles es una artista y activista de Buffalo actualmente una parte del Norte es una Mentira residencia a Squeaky Wheel.
–
This event is the closing event for The North is a Lie. On view through December 15.