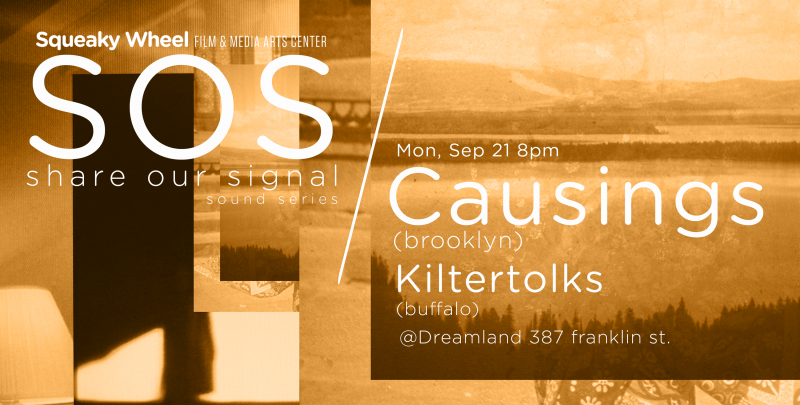 Causings brings their minimal crunch/ cacophonic delicacy to Buffalo.
–"Causings is a collective with fluid membership and instrumentation based in New York City. The group explores structured improvisation using traditional and non-traditional instruments, 1-bit electronics, found objects, field recordings, phones, photographs, signal-processing software, and whatever may be laying around."
Listen to them here.
Followed by Kiltertolks
(new sound/visual collaboration featuring Brian Murchison & Kyle Butler)
______________
$5 suggested donation at the door