April 23rd – April 29th
Kathy High, Eric Jensen, Andrea Mancuso (as Virocode with Peter D'Auria), Tammy McGovern, Robby Rackleff
The works collected in this week spotlight installation present work humorously, expansively, and exhilaratingly through an investigative lens. Robby Rackleff's Drivin' puts Rackleff in his car as he drives past green-screened vistas and relishes the gifts of nature in the well-worn words of an urban man. In Kathy High's Lily Does Derrida: A Dog's Video Essay voice of god narration becomes voice of dog narration, as Lily ponders the nature of animal and human relations, with the words of Jacques Derrida providing a backbone to her thoughts. Virocode's (Andrea Mancuso and Peter D'Auria) The Simple Act of Observing films a fog slowly disappearing from a room, the motion of the air revealing that the footage is in reverse as the observed becomes unobservable. Eric Jensen's Super 8mm short ONE MAN RACE resituates the narrative of the assassination attempt on Ronald Reagan by John Hinckley Jr., by cutting together clippings of the attempt and re-photographed footage from Martin Scorsese's Taxi Driver. Tammy McGovern's Entrance pixelizes shots gleaned from Internet footage from various sources, and transforms them into a flickering field that disperses the time and space of discrete moments within each other. Finally, Chris Hill and Barbara Lattanzi's Belladonna Poisoning, Masculinization of the Clitoris & Other Complaints gives a second life to discarded props and turns forgotten text into an improvised and wide-ranging critique, with a sly humor cutting across its play. – ES
Lily Does Derrida: 
A Dog's Video Essay
Kathy High
29:30 min, DV, USA, 2010-12
A video essay made in collaboration with Lily Dog about companion animal relations, and interspecies communication. How do we think about animals? Or rather – how do our animal companions think? How can we imagine the lives of our (non-human) animal friends? In this video essay, Lily Dog looks at Derrida's writings and makes a case about how human and non-human understand each other – or not – based on her own life and adventures. Jacques Derrida was interested in animal consciousness and animal subjectivity, and he wrote about them both in The Animal That Therefore I Am – a text that Lily Dog quotes and speaks to in the video. – KH
Belladonna Poisoning, Masculinization of the Clitoris & Other Complaints
Chris Hill and Barbara Lattanzi
10 min, ¾ U-Matic to DV, USA, 1989
Belladonna Poisoning, Masculinization of the Clitoris & Other Complaints was made using random props Barbara and Chis shopped for at the Salvation Army. They also had a mid-19th century medical symptomatology reference book, replete with metaphorical language.  And we had an afternoon to improvise with these elements.  The video emerged from this material play, within a socio-cultural context of political activism, institutional critique, performativity and other probings of the nexus of subjectivity and power, including the intersection of media and medicine.
ONE MAN RACE
Eric Jensen
2 min, Super 8mm to DV, USA, 1982
Obsession can lead to good but failed results. – EJ
The Simple Act of Observing
Andrea Mancuso (as Virocode with Peter D'Auria)
6 min, HDV, USA, 2011
The Simple Act of Observing is a single channel video work that was made as part of the video and photographic installation titled, A Disappearance of the Source. The work was commissioned in 2011 by the Albright Knox Art Gallery for the inaugural show in the Room For New Media exhibition space. The work features a single channel video projection, two animated video loops on monitors, and a series of still photographs mounted on scorched wood and covered with beeswax. The following is the text that accompanies the work.
A disappearance of the source.
That which we believe or attempt to prove may never include an origin.
The present predicts a past but does not prove it.
A presence suggests a source but does not reveal it.
An absence dismisses process, but to notice it is consequential.
Measurements or calculations can be made to support our theories, though the best we can hope for are better theories.
Such horizons are so far away they remain far the faster we pursue.
Uncertainty is our fortune, it forces us to try and allows us to hope.
Uncertainty makes us behave well and makes learning an advantage.
Every line is a cusp and very point a continuum where information reproduces.
We will never know what we have.
We must expect the unexpected and take it as advantage.
Our pathway is imprecise in all directions at once. – Virocode
Drivin'
Robby Rackleff
4:20 min, DV, USA, 2008
Driving. – RR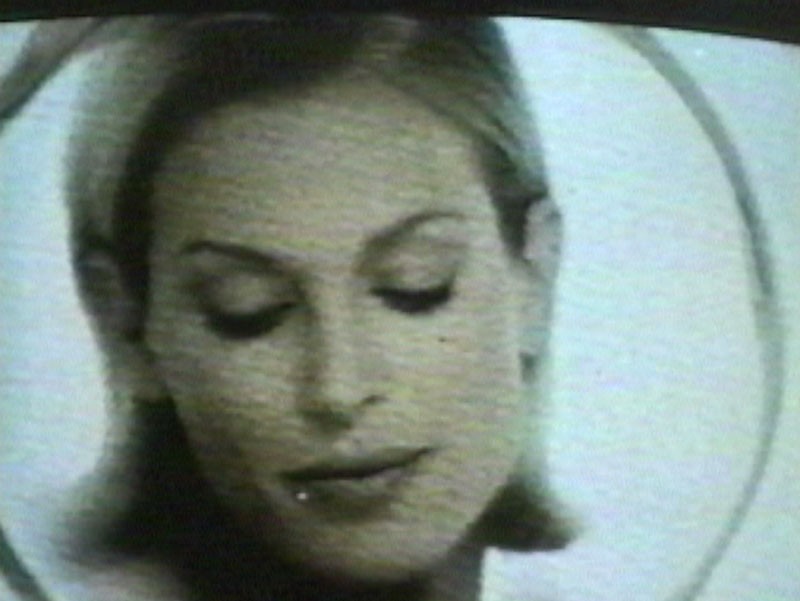 Entrance
Tammy McGovern
5:20 min, DV, USA, 2000
Multiple places are interspersed to create a flickering collage where patterns of image and sound reflect the process of construction. – TM