---

To and From 1967: A Rebellion with Martin Sostre
November 18, 2017 @ 9:00 am

–

November 19, 2017 @ 12:00 pm

EST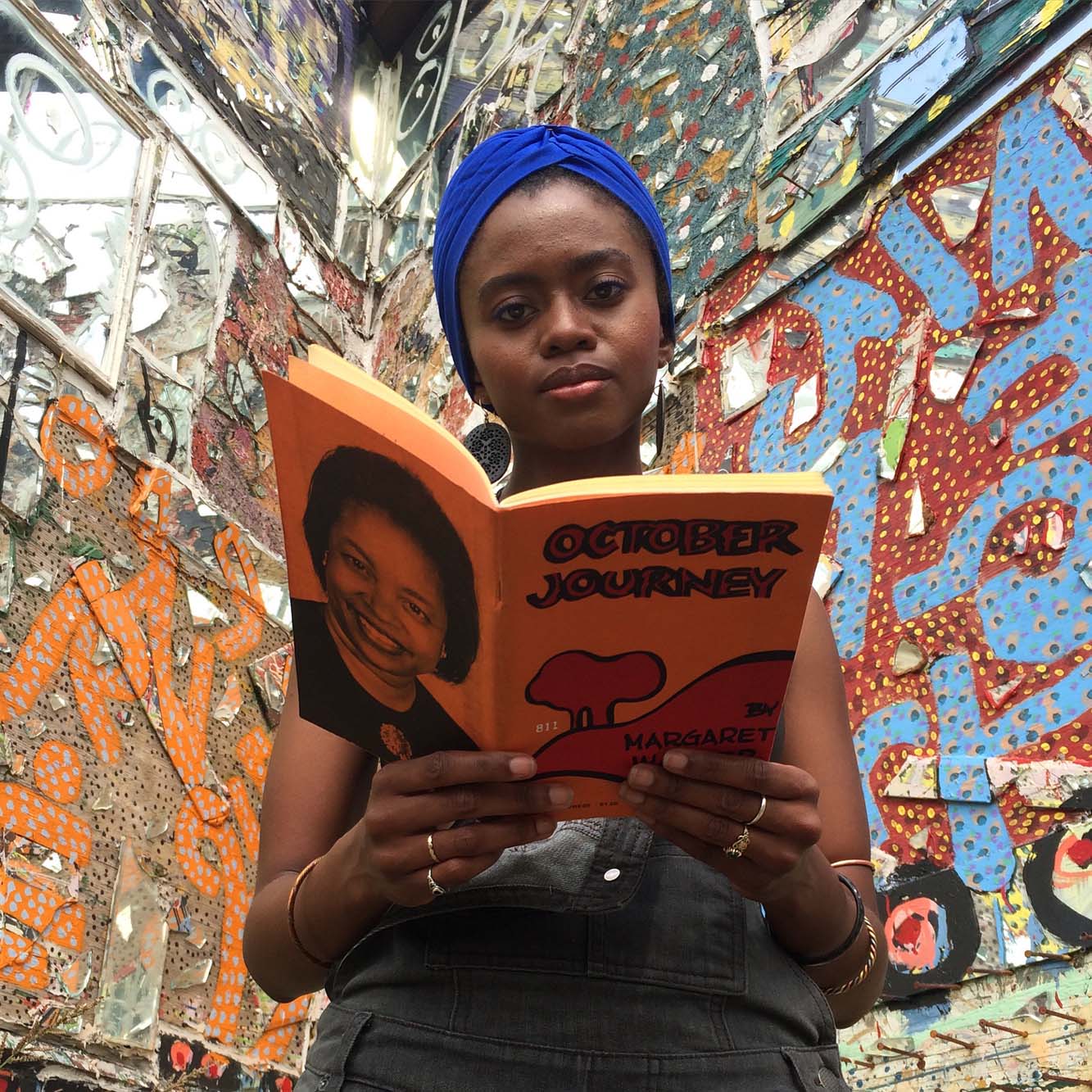 Ephraim Asili, Fluid Frontiers, 2017
Saturday, November 18, 2–6pm | Sunday, November 19, 12–5pm
Location: Frank E. Merriweather Jr. Library, 1324 Jefferson Ave, Buffalo, NY 14208 (map)
Free and open to the general public
A two day series of screenings and discussions, with Karima Amin, Max Anderson, Ephraim Asili, Obsidian Bellis, Paris Henderson, Meg Knowles, Savion Mingo, Elisa Peebles, and Brett Story. See the full schedule below.
On the 50th anniversary of the Long Hot Summer—an urban rebellion that took place around the United States, including on Buffalo's East Side—Squeaky Wheel, Just Buffalo Literary Center, and Open Buffalo present To and From 1967, a two-day series of screenings, discussions and events inspired by prison justice activist Martin Sostre (1923-2015).
Featuring filmmakers, journalists and storytellers from Buffalo and beyond, Sostre's story and commitment act as a prism for this event series, refracting the ways in which incarceration envelops society at large, situating 1967 in Buffalo, and exploring possible futures rooted among a celebration of the African diaspora, among other discussions.
The event also marks the installation of Reviving Sostre, a participatory artwork centering Martin Sostre. Local artists Paris Henderson, Savion Mingo, and Obsidian have hand-made custom bookshelves with the goal of recreating Sostre's presence where his store once stood on Jefferson Avenue. Sostre's store carried progressive, leftist and Black radical literature. In order to make this revival true to his legacy we call on you to donate your books of these genres. Bring your books to the event on Saturday, or drop them off at Squeaky Wheel by 5pm, Friday, November 17.
Schedule
All events take place at the Frank E. Merriweather Jr. Library at 1324 Jefferson Ave, Buffalo, NY 14208. Light refreshments will be available between sessions.
Saturday, November 18


2pm
Screening + Talk | Framing 1967 with Karima Amin
We begin our weekend with a screening of the documentary Frame Up: The Imprisonment of Martin Sostre (Pacific Street Films, 30min, 1974, USA), which charts Martin Sostre's wrongful imprisonment following the rebellion on Buffalo's east side, his rise as a prisoner's rights activist, and his role as one of the most noted political prisoners of his time. The screening will be followed by a conversation on the history of 1967 in Buffalo and the effects of the incarceral state upon our city with storyteller and activist Karima Amin (Prisoners are People Too!)
The screening will be followed by a conversation on the history of 1967 in Buffalo and the effects of the incarceral state upon our city with storyteller and activist Karima Amin (Prisoners are People Too!)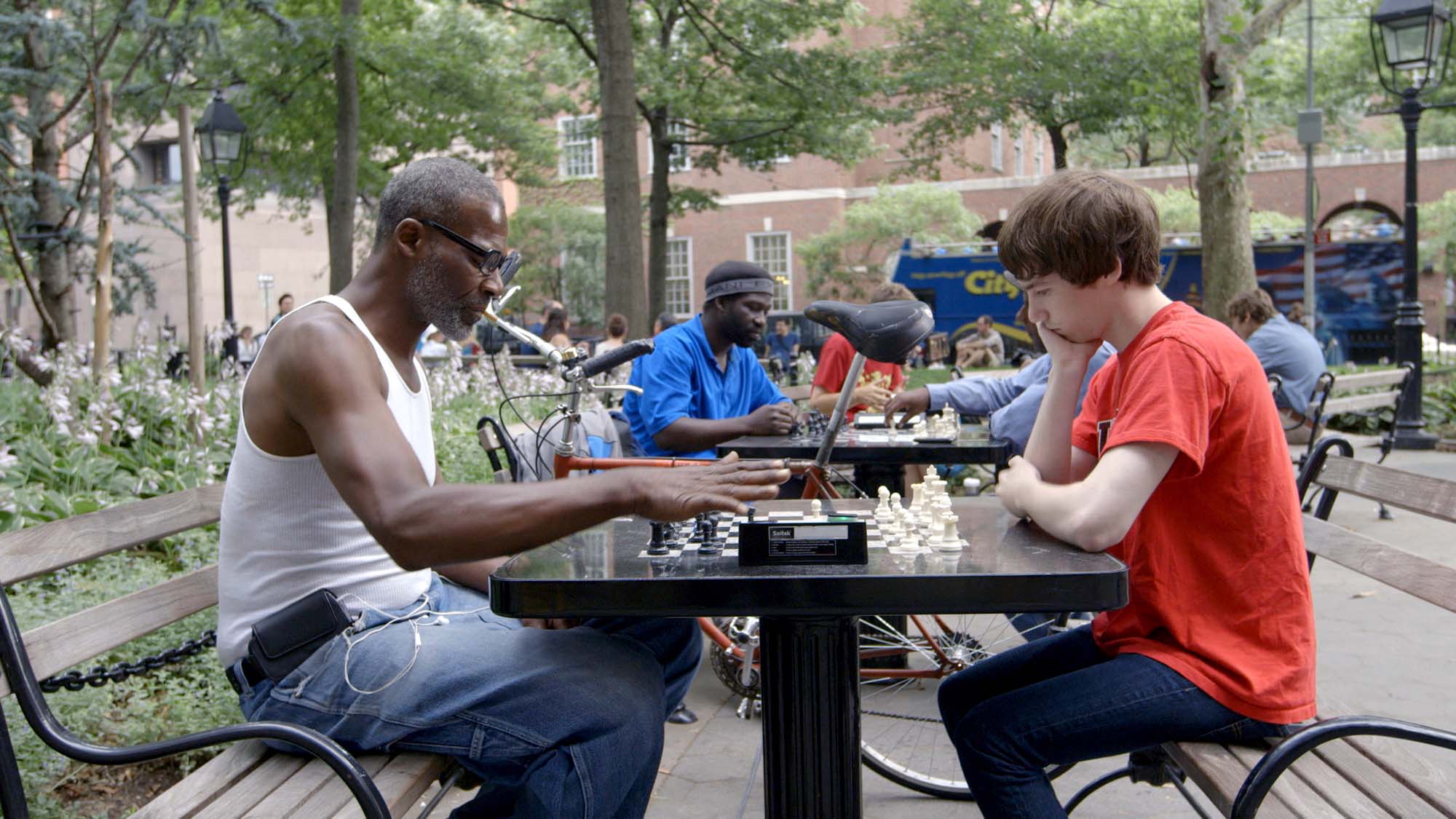 4pm
Screening + Q&A | The Prison in Twelve Landscapes with Brett Story and Meg Knowles
Reflecting on Martin Sostre's work on exposing the gross human rights violations of the prison system, we present The Prison in Twelve Landscapes (90min, 2015, USA). Story's film depicts the way today's systems of mass incarceration affect our communities far outside the prison walls. Unfolding as a cinematic journey through a series of landscapes across the USA, The Prison… shows us where prisons do work and affect lives, from a California mountainside where female prisoners fight raging wildfires, to a Bronx warehouse full of goods destined for the state correctional system, to an Appalachian coal town betting its future on the promise of prison jobs.
The screening will be followed by a Q&A with Meg Knowles and director Brett Story in person.
Sunday, November 19
12pm
Art Tour + Call to Action | Reviving Sostre with Obsidian Bellis, Paris Henderson, and Savion Mingo
Location: Starting at Merriweather Library, traveling to 1412 Jefferson Ave.
BRING YOUR BOOKS! Before his arrest in 1967, Martin Sostre was known in Buffalo as the proprietor of the Afro-Asian Bookstore on 1412 Jefferson Ave, which he envisioned as a political center for Afro-American youth. Local artists Obsidian Bellis, Paris Henderson and Savion Mingo have created an art installation comprised of three hand-made bookshelves with the goal of recreating Sostre's presence where his store once stood. Join us for a walk to Reviving Sostre, led by the artists, and donate your own progressive, leftist and Black radical literature to the shelves.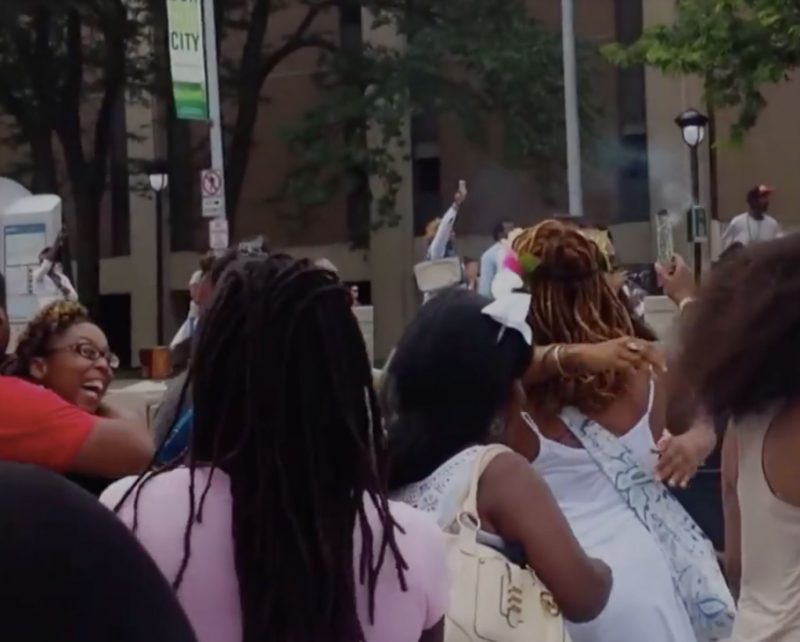 1pm
Performance + Talk | Operations of Freedom with Elisa Peebles and Max Anderson
Martin Sostre's activism was not limited to the prison system. He continually reflected on how issues regarding justice and equity affected the situations he was in at that moment, and how his efforts could be most effective. Reflecting on the different shapes activism can take, Elisa Peebles, an artist, activist and producer originally from the East Side of Buffalo, NY, presents a special performance called Operations of Freedom: The Case for Culture as the New Frontline.
The performance will be followed by a conversation between Elisa Peebles and Max Anderson on the merits of different approaches to activism.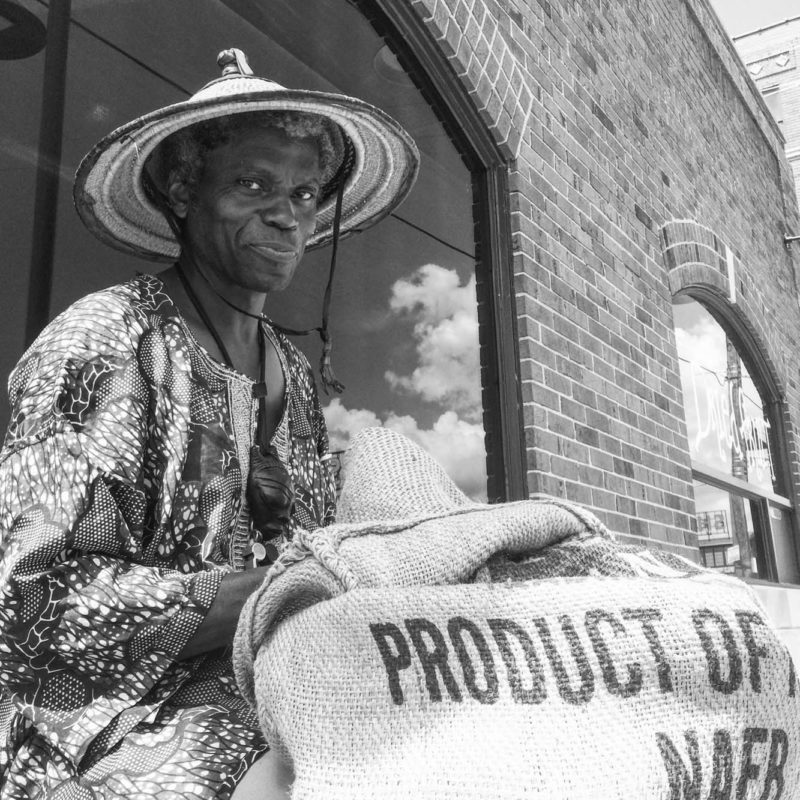 3pm
Screening + Q&A: Ephraim Asili's African Diaspora Series, with Max Anderson
Bringing together pasts, presents, and possible futures of the African diaspora, To and From 1967 concludes with a screening of five short films by Ephraim Asili. As we look from 1967 to 2017 and beyond, Asili's films listen to sounds and gestures across centuries and oceans. These personal, speculative films allow us to imagine where a trace of a movement may lead, rooted in collective histories.
The screening will be followed by a conversation between Ephraim Asili and Max Anderson.
The films to be screened in the African Diaspora series include:
Forged Ways
2011 | 15min | Ethiopia / United States
Filmed on location in Harlem (NY) and Ethiopia, Forged Ways oscillates between the first person account of a filmmaker, a man navigating the streets of Harlem, and the day to day life in the cities and villages of Ethiopia.
American Hunger
2013 | 19min | Ghana / United States
Oscillating between a street festival in Philadelphia, the slave forts and capitol city of Ghana, and the New Jersey shore, American Hunger explores the relationship between personal experience and collective histories. American fantasies confront African realities. African realities confront America fantasies.
Many Thousands Gone
2015 | 8min | Brazil / United States
Filmed on location in Salvador, Brazil (the last city in the Western Hemisphere to outlaw slavery) and Harlem, NY ( an international stronghold of the African Diaspora), Many Thousands Gone draws parallels between a summer afternoon on the streets of the two cities. A silent version of the film was given to jazz multi-instrumentalist Joe McPhee to use an interpretive score. The final film is the combination of the images and McPhee's real time "sight reading" of the score.
Kindah
2016 | 00:12:00 | Jamaica / United States
Kindah was shot in Hudson, NY and Accompong, Jamaica. Accompong was founded in 1739 after rebel slaves and their descendants fought a protracted war with the British leading to the establishment of a treaty between the two sides. The treaty signed under British governor Edward Trelawny granted Cudjoe's Maroons 1,500 acres of land between their strongholds of Trelawny Town and Accompong in the Cockpits. Cudjoe, a leader of the Maroons, is said to have united them in their fight for autonomy under the Kindah Tree — a large, ancient mango tree that still stands to this day. The tree symbolizes the kinship of the community on its common land.
Fluid Frontiers
2017 | 00:23:00 | Canada / United States
Fluid Frontiers is the fifth and final film in an ongoing series of films exploring Asili's personal relationship to the African Diaspora. Shot along the Detroit River, Fluid Frontiers explores the relationship between concepts of resistance and liberation exemplified by the Underground Railroad, Broadside Press, and artworks of local Detroit Artists. All of the poems are read from original copies of Broadside Press publications by natives of the Detroit Windsor region and were shot without rehearsal.
---
Bios
Karima Amin is a storyteller, educator, and author from Buffalo, NY who shares tales in her repertoire throughout the US and Canada with storylovers of all ages. With 24 years in public school education to her credit, and more than three decades of storytelling, she provides performances, workshops, keynotes and author visits to promote literacy, increase cultural awareness, enliven staff development, and improve human relations. Her voice is very familiar in a community where she has shared fables on local radio (WBLK-FM) for a decade.
Karima is a co-founder of "Spin-A-Story Tellers of WNY" and "Tradition Keepers: Black Storytellers of WNY." She is also a member of the National Storytelling Network and the National Association of Black Storytellers. Her most recent stories in print appear in The Adventures of Brer Rabbit and Friends, African American Children's Stories: A Treasury of Tradition and Pride, and My First Treasury: Grandma Loves You. In 2004 she reissued some of her favorite stories on the CD You Can Say That Again! with local musician S'wayne, which earned a "Parents Choice Foundation Gold Award" and "Storytelling World" honors. In 2012, Karima received the Zora Neale Hurston Legacy Award from the National Association of Black Storytellers, Inc., for striving to preserve and perpetuate the art of storytelling.
A lifelong New Yorker, Max Anderson (Director of Communications, Open Buffalo) has lived and grown in the state's Capital, Mid-Hudson, Central and Finger Lakes regions before putting down stakes in Buffalo. As a son and brother of West Indians who ventured to the United States in search of opportunity, Anderson is passionate about supporting all individuals and families struggling for a foothold in the evolving Buffalo/Niagara economy. Prior to joining Open Buffalo, Anderson spent about 10 years working in the newspaper industry. During the latter part of his journalism career, Anderson covered city governance, economic development and criminal justice (focusing on police-community relations) as an editorialist for Rochester's Democrat and Chronicle newspaper. Anderson serves on the Next Generation United Advisory Council (through the United Way of Buffalo and Erie County), the board of The Foundry (a hub of business incubation and hands-on education), and Squeaky Wheel Film and Media Art Center.
Ephraim Asili is a Filmmaker, DJ, and Traveler whose work focuses on the African diaspora as a cultural force. His films have screened in festivals and venues all over the world, including the New York Film Festival, NY; Toronto International Film Festival, Canada; Ann Arbor Film Festival, MI; San Francisco International Film Festival, CA; Milano Film Festival, Italy; International Film Festival Rotterdam, Netherlands; MoMA PS1, NY; LAMOCA, CA; Museum of Fine Arts, Boston, MA; and the Whitney Museum, NY. As a DJ, Asili can be heard on his radio program In The Cut on WGXC, or live at his monthly dance party Botanica. Asili currently resides in Hudson, NY, and is a Professor in the Film and Electronic Arts Department at Bard College.
Obsidian Bellis is a black genderqueer artist born and raised on the East Side of Buffalo, NY. Obsidian expresses themselves with their work using elements of nature and the divine. Their work is often analog and they work with a variety of mediums such as found objects, paper collage, watercolor, acrylic, pencil, pen, markers & charcoal. They are a co-founder for D.O.P.E. Collective (Dismantling Oppressive Patterns for Empowerment) which was started in 2015 by black youth of the city to hold space for marginalized people by providing education and performance spaces. In Spring of 2017, Obsidian created Maybe Heaven to use their creative and caregiving passions to provide a safe space for other Femmes of Color and "non-traditionally" taught artists and their artistic endeavors.
Paris J Henderson is a visual artist born & raised in Buffalo NY. His work ranges from hand drawn illustrations, digital work & video art. Active in the organizing scene, Paris is also a founding member of local creative collective United Melanin Society, a group aimed at uplifting artist of color in the WNY area.
A producer of more than 40 short documentary films, Meg Knowles is an assistant professor of media production in the Communication Department at Buffalo State College. Her award-winning films have been screened at festivals, galleries, and museums, including the Museum of Modern Art, Anthology Film Archives, Portland PDX Film Festival, the Athens International Film and Video Festival (1st Prize, Experimental Documentary Category) as well as on Free Speech TV and PBS. Meg recently served as a judge for the National Academy of Television Arts and Sciences' Emmy Awards (Editing Category) and for the Society of Professional Journalists' Sigma Delta Chi Award (Television Documentary Category). Meg has a B.A. in Art History from Vassar College, an M.A. in Media Study from the University at Buffalo and an M.F.A. in Film Media Arts from Temple University.
Savion Mingo is a multidisciplinary artist born in Buffalo, NY and raised in the Kenfield/Langfield Projects. Although his work varies from fine arts to graphic design, his medium of choice is digital: including collage, vector illustration, and painting. Savion is a ghetto organizer, co-founding D.O.P.E. Collective (Dismantling Oppressive Patterns for Empowerment) in 2015, a Black youth-led anti-oppression arts organization which provides decolonial education, access to health services, and builds alternative arts spaces for marginalized peoples. He is also a sexual health advocate for youth and is a proud lover of zines!
Elisa Peebles is an artist, activist and producer originally from the East Side of Buffalo, NY. After receiving a B.S. in Media, Culture and Communication Studies from New York University, Elisa has spent the past several years living, working and creating in Buffalo and New York City. Her most recent exhibition, Bodies of Light: Exit Strategy, at the gallery pop up Decolonize This Place, brought artists of color from both cities together around the themes of resistance and perseverance. Prior to this, Elisa created and co-directed the Buffalo Myth Project, and was a producer on the Sundance and SXSW – selected short Actresses, as well as several other independent and commercial short films. A hip-hop performer, Elisa was selected to perform at the Brooklyn Academy of Music's 2015 Everybooty Pride Festival. She uses music, film, audio and other methods of storytelling to contemplate issues around collective memory, urban development, social justice, and the intersection of race, gender and sexuality. Currently, Elisa is a producer of the satirical web-series Dark Justice.
Brett Story is a writer and independent non-fiction filmmaker based out of Toronto and New York. Her films have screened at True/False, Oberhausen, Hot Docs, the Viennale, and Dok Leipzig, among other festivals. Her second feature documentary, The Prison in Twelve Landscapes (2016) was awarded the Special Jury Prize for Canadian Feature Documentary at Hot Docs, the Prize for Best Canadian Documentary at the DOXA Documentary Festival, and a Special Jury Mention at the Camden International Film Festival. The film was broadcast on PBS's Independent Lens. Her journalism and film criticism have appeared in such outlets as CBC Radio and The Nation magazine, and she is currently completing a book manuscript for the University of California Press titled The Prison out of Place. Brett holds a PhD in geography from the University of Toronto and is currently a postdoctoral research fellow at the Center for Place, Culture and Politics at the City University of New York Graduate Center. She was the recipient of the Documentary Organization of Canada Institute's 2014 New Visions Award, and is a 2016-2017 Sundance Institute Art of Nonfiction Fellow.