---

Virtual Exhibition: SIMULATION
May 1, 2020 @ 6:00 pm

–

August 1, 2020 @ 8:00 pm

EDT
May 1st – August 1st, 2020
SIMULATION is a virtual exhibition created and designed by Saturday Cafe that explores the feelings of uncertainty, changing perceptions of time, and increased digital interactions since the beginning of social distancing measures to prevent the spread of COVID-19. The exhibition consists of generated "gifalage's" (.gif + collage) created by Cafe members using various software and sourced imagery. The process utilizes accessible technologies that allow the members to adapt and create media arts having low access to digital processes. The exhibition reflects on how our students are adapting to virtual learning, collaboration, socializing, and the unfamiliar and surreal nature of their daily lives during this time.
Saturday Cafe is an experimental advanced track youth media education project, that provides students with artistic mentorship, professional development and learning opportunities.
Click to Image to enter the gallery.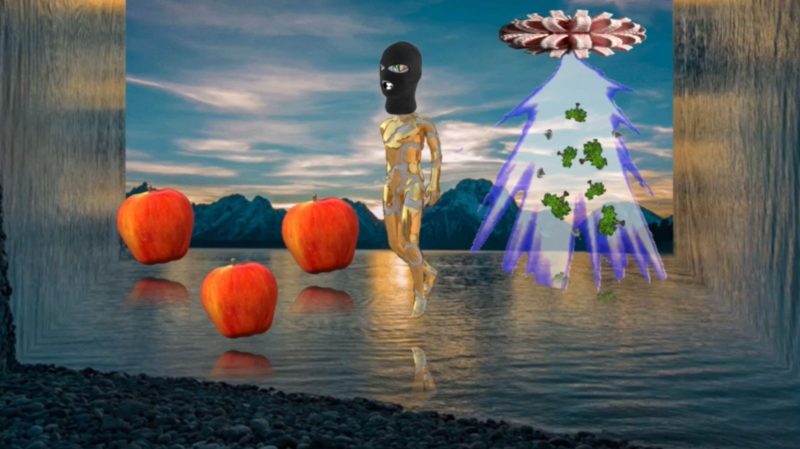 FAQ's for joining our virtual gallery
We are hosting our virtual gallery in Mozilla's Hub rooms, please watch the video below for a full set of instructions for entering.
-The Gallery will be viewable on any browser.
-Click on the linked image above and you will be taken to a page where you will see the gallery, this is known as the "lobby"
-Click "enter room" and you will be prompted to create an avatar. One will be generated for you and you can just accept or have some fun making your own.
-Once you have created your avatar, click in the text box directly above to add your name, and accept. User Setting FAQ can be found here
-Click "enter room" and you will be prompted to allow permissions to your device's camera and microphone.
After you have entered the space you will be placed at one of many "spawn points" throughout the space.
-To move use the directional keys of W (forward) A (Left) D (Right) and S (Backwards)
-Simply use these keys and your cursor to point and click in the directions you want to move. Full "Controls" FAQ for desktop and mobile can be found here
–Full Hub Room FAQ can be found here
Image: Raymarri Hugh, SIMULATION (2020)
---
About Saturday Cafe
Saturday Cafe is an experimental advanced track youth media education project, that provides students with artistic mentorship, professional development and customized learning opportunities.
About the Artists:
Jolie Criscione is a multi-disciplinary media artist and humorist interested in social justice. Her satirical and meticulously crafted work often utilizes puns. Showcasing a sensitive approach to internet culture, Criscione's works display a subtle beauty and humor.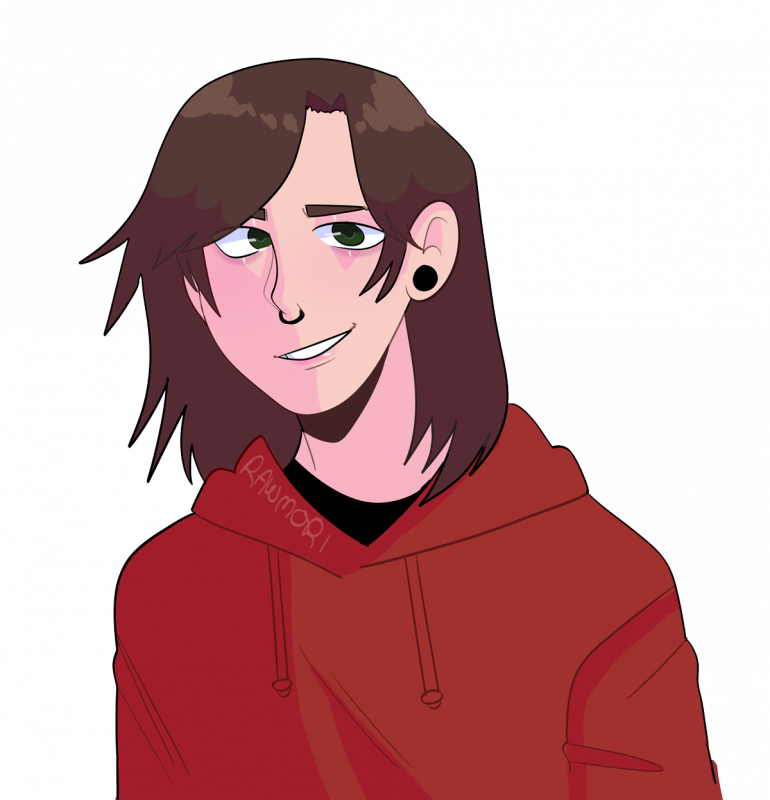 Matthew Dearmyer is a hopeless multimedia "illustrator" with too much time and zero motivation to pick up a pencil, Matthew is a relentless believer in representation for all. Through digital and traditional storytelling and experimentation, he finds a pedestal for himself. He's most inspired by pop culture and music you don't hear on the radio. He isn't hesitant to explore dark topics and push the comfort zone of his viewers.
Zaire Goodman is a fantasy writer and media artist. Goodman's work utilizes gaming and anime stories to investigate the real world. His work has been included in numerous screenings and exhibitions across the country.
Raymarri Hugh is a video maker and young media educator. He is known for his inventiveness and systematic method of creating work and is a consummate perfectionist and collaborator. His work is driven by compassion for and curiosity of spaces of injustice.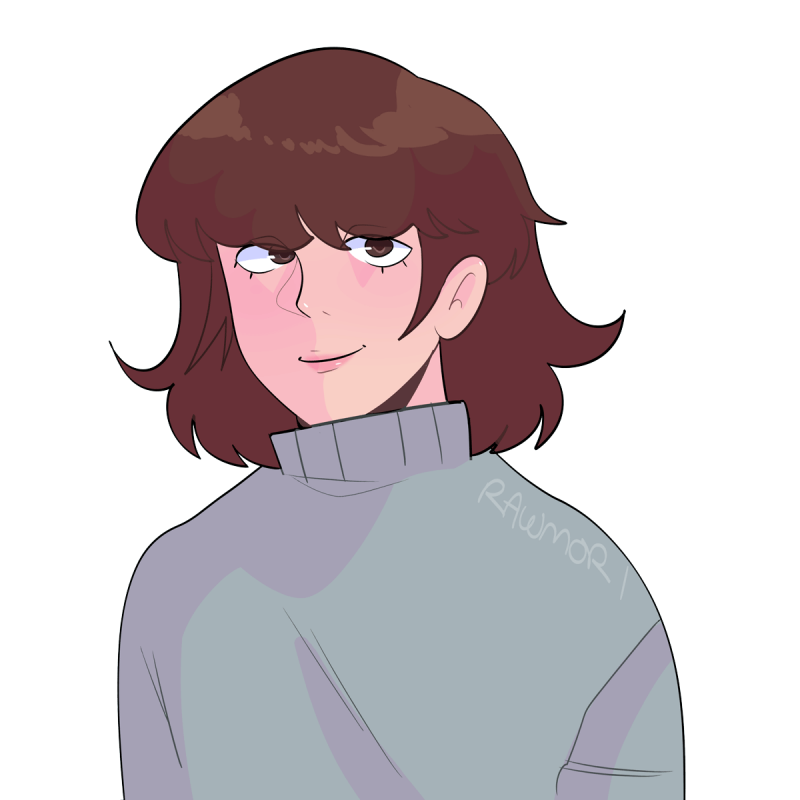 Fiona Rigney is a polymath moonlighting as an illustrator, animator, and experimental filmmaker. Her work ranges from the absurd to the deeply thoughtful all while maintaining a high degree of aesthetic prowess. Her pursuits are limited only by imagination. The central focus of her work revolves around the beauty in humor and digital social spaces from the past and present.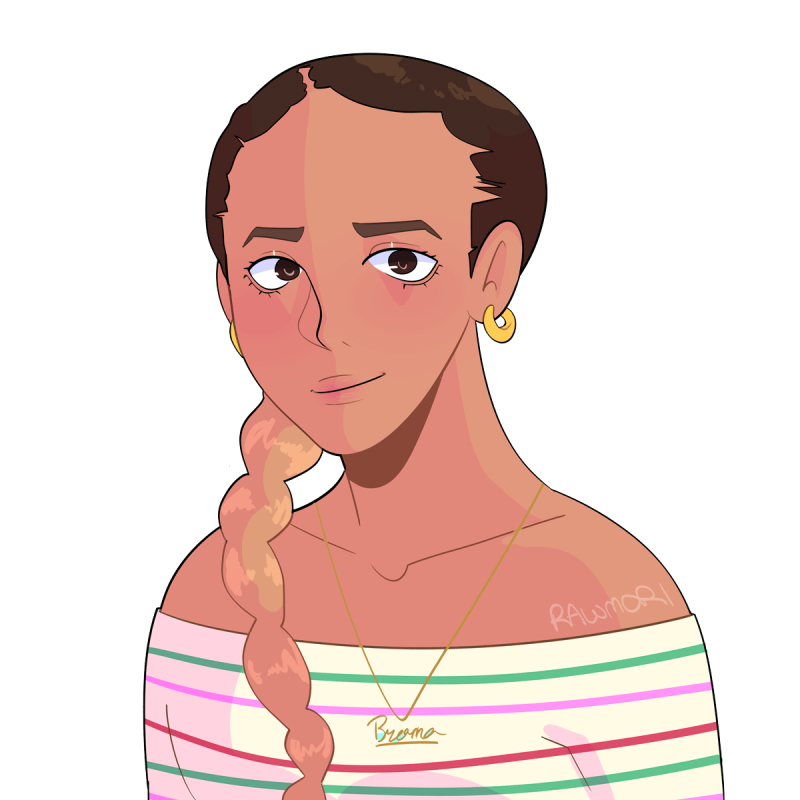 Breanna Roberts is an experimental filmmaker and motion graphic artist. Her works focus on the impacts of governmental policies on underrepresented communities. Roberts' videos have been exhibited and screened in numerous festivals around the country, with her recent work, Flint II (2019) being included in the Albright Knox Future Curators 2019 exhibition.
Dominique Scruggs is an experimental media maker and artist. Her work addresses intimate loss and structures of power. She is interested in playfully destroying elements to create new ones. The textures in her work often communicate their emotions. Scruggs' work has been screened nationally at numerous film festivals.
Member illustrations: Matthew Dearmyer
Squeaky Wheel Educational Programming is made possible in part by the generous support of the Wendy Pierce Simple Gifts Fund, Adobe's TakingITGlobal Equity and Access, M&T Charitable Foundation, First Niagara Foundation, Josephine Goodyear Foundation, Cameron & Jane Baird Foundation, Children's Foundation of Erie County, Marks Family Foundation, Margaret L. Wendt Foundation, Best Buy Foundation, Erie County Cultural Funding, City of Buffalo, National Endowment for the Arts, and New York State Council on the Arts.
Related Events