Saturday, April 15
7pm
@ Squeaky Wheel
General $7 | Free for Squeaky Wheel Members
Presentation followed by a live Q&A with the artist
"Staggeringly beautiful" – The New Yorker
"The searching, striking digital films of Sky Hopinka are complex formal arrangements, conceptually and aesthetically dense, characterized by an intricate layering of word and image. But they are also wellsprings of beauty and mystery, filled with surprising confluences of speech and song, color and motion." – ArtForum
Milwaukee based artist Sky Hopinka will present a screening of three of his films at Squeaky Wheel. Sky Hopinka's lyrical, gorgeous works approach both his own heritage and history as a Ho-Chunk Nation national and descendent of the Pechanga Band of Luiseño Indians, as well as the reverberations of the the continuing injustices that confront indigenous peoples. Included in this screening are his award winning films Jaaji Approx. (2015) that addresses the filmmakers relationship with his father, wawa (2014), an experimental documentary that features speakers of Chinuk Wawa, a Native American language from the Pacific Northwest, Visions of an Island (2016) which was recently selected to be part of the 2017 Whitney Biennial. The artist will also present a new in-progress work titled Dislocation Blues made during his travels to Standing Rock over the past year. Co-presented with PLASMA at The Department of Media Study, SUNY at Buffalo.
Program:
Total length: ~78min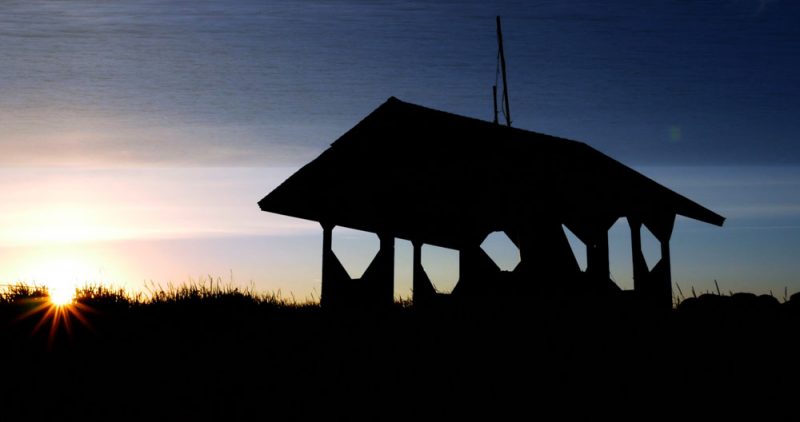 Visions of an Island
15min / 2016
An Unangam Tunuu elder describes cliffs and summits, drifting birds, and deserted shores. A group of students and teachers play and invent games revitalizing their language. A visitor wanders in a quixotic chronicling of earthly and supernal terrain. These visions offer glimpses of an island in the center of the Bering Sea.
wawa
6min / 2014
Featuring speakers of Chinuk Wawa, a Native American language from the Pacific Northwest, Wawa begins slowly, patterning various forms of documentary and ethnography. Quickly, the patterns tangle and become confused and commingled, while translating and transmuting ideas of cultural identity, language, and history.
Jáaji Approx.
7:36min / 2015
Logging and approximating a relationship between audio recordings of my father and videos gathered of the landscapes we have both separately traversed. The initial distance between the logger and the recordings, of recollections and of songs, new and traditional, narrows while the images become an expanding semblance of filial affect. Jáaji is a near translation for directly addressing a father in the Hočak language.
Anti-Objects, or Space Without Path or Boundary
13:05 min / 2017
"The individual is not an autonomous, solitary object but a thing of uncertain extent, with ambiguous boundaries. So too is matter, which loses much of its allure the moment it is reduced to an object, shorn of its viscosity, pressure and density. Both subject and matter resist their reduction into objects. Everything is interconnected and intertwined." —– Kengo Kuma
The title of this video, taken from the texts of the architect Kengo Kuma, suggests a way of looking at everything as "interconnected and intertwined", as are the historical and the present, the tool and the artifact. Images and representations of two structures in the Portland Metropolitan Area that have direct and complicated connections to the Chinookan people who inhabit(ed) the land are woven with audio tapes of one of the last speakers of chinuk wawa, the Chinookan creole, chinuk wawa. These localities of matter resist their reduction into objects, and call anew for space and time given to wandering as a deliberate act and the empowerment of shared utility.
Commissioned by Design Week Portland, for publication in February, 2017.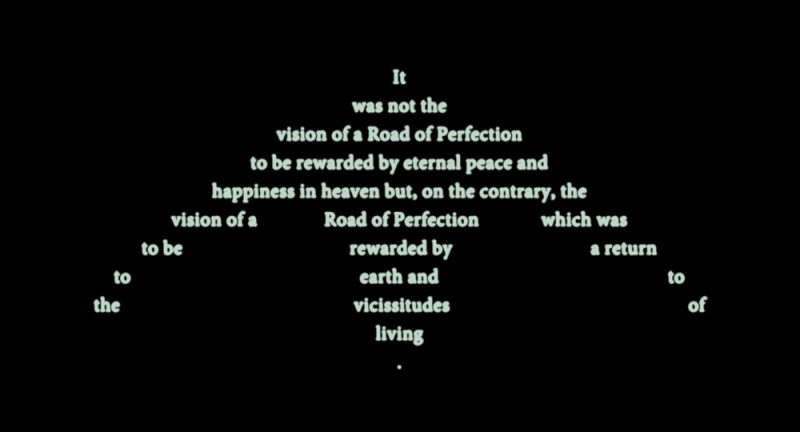 I'll Remember You as You Were, Not as What You'll Become
12:32 min / 2016
An elegy to Diane Burns on the shapes of mortality, and being, and the forms the transcendent spirit takes while descending upon landscapes of life and death. A place for new mythologies to syncopate with deterritorialized movement and song, reifying old routes of reincarnation. Where resignation gives hope for another opportunity, another form, for a return to the vicissitudes of the living and all their refractions.
"I'm from Oklahoma I ain't got no one to call my own.
If you will be my honey, I will be your sugar pie way hi ya
way ya hi ya way ya hi yo"
-Diane Burns (1957-2006)
Dislocation Blues
~18 min / In-progress
An incomplete and imperfect portrait of reflections from Standing Rock.