Squeaky Wheel announces 2016 Winter Workspace Artist Residents
Contact: Ekrem Serdar (ekrem@squeaky.org)

[Buffalo, NY] Squeaky Wheel Film & Media Art Center announces artists Max Bernstein (Buffalo/NYC) and Arisleyda Dilone (NYC) as their 2016 Winter Workspace Residents. Chosen from a talented roster of applicants, Bernstein and Dilone will be working on multi-media physical environments and documentary works during their two-week residencies, starting on December 3, 2016. Hosted by Squeaky Wheel Film and Media Art Center in Buffalo, New York, and facilitated in collaboration with Buffalo Game Space, Buffalo Lab, and Silo City, the artists are provided with tailored access to equipment, technical consultations, and facilities. Biographies of the artists follow this announcement.

Public events:
During their residency, each resident will make a public presentation on their work on December 10, 2016 at Squeaky Wheel starting at 1pm. The artists will also each teach a master-class based on their respective media arts expertise. Arisleyda Dilone will facilitate a Documentary Workshop on December 6, 2016 from 6-8pm. Max Bernstein will facilitate a 3-D Mapping Workshop on December 8 2016 from 6-8pm. The public presentations are free and open to the general public. Workshops cost $10, or are free for Squeaky Wheel Members. All events take place at Squeaky Wheel – 617 Main St. Buffalo, NY, 14209. For more information on the presentations and workshops contact us at (716) 884-7172 or email at ekrem@squeaky.org.

About the program:
Workspace Residency is a unique artist residency that offers local, regional and national media artists 1-2 week residencies to support projects in film, video, audio, interactive media and emerging technologies in any stage of production. Initiated by Squeaky Wheel Film and Media Art Center in Buffalo, New York, in collaboration with local partners Buffalo Game Space, Buffalo Lab, and Silo City, the residency provides support through equipment, facilities, and technical support for artists experimenting across a range of old and new technologies, such as video, sound, digital platforms, interactivity, virtual reality, and 3D printing. Community outreach and public engagement components include presentation and education activities. The program begins its second round in Winter 2016. Summer 2016 residents included Mary Helena Clark, Carl Elsaesser, Stella Marrs, and Eric Souther. Applications for Summer season will open in early 2017.

Workspace Residency is made possible with generous support by the Andy Warhol Foundation for the Arts, Erie County Arts & Cultural Funding, the National Endowment for the Arts, and the New York State Council on the Arts with the support of Governor Andrew M. Cuomo and the New York State Legislature.

Winter 2016 Workspace Artist Residents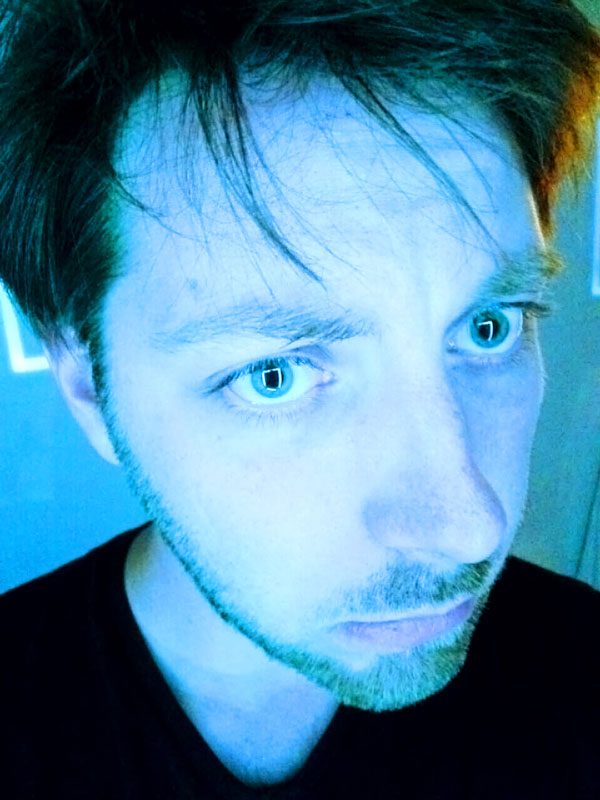 Max Bernstein was born and raised in Buffalo, NY where he received his BA in Media Studies from UB. Bernstein also received an MFA from UC Boulder. In addition, he is an associate of the Wooster Group, media designer for Kaki King, media designer for Michelle Ellsworth, a member of The Flinching Eye Collective, a member of Friends Of The TANK, and drummer and video designer of the band Eupana, Bernstein's personal works combine elements of cinema, theater, sculpture, performance, and new media, often exploring contemporary notions of representation and phenomenology through experimental narrative and technology. He currently lives and works in Brooklyn, NY.
Arisleyda Dilone makes film work about her life and her family. Born in Santiago de Los de Caballeros, Dominican Republic, she spent her formative years in a hillside village outside of the city of Santiago. At the age of seven she was brought to New York and raised in a suburb of Long Island. She is the first college graduate in her family. She was a 2012 Jerome Foundation-Travel and Study Grant Fellow, a 2014 UnionDocs Collaborative Fellow and a 2015 Queer Art/Mentorship Fellow, in which she completed this short film: Mami y Yo y Mi Gallito/Mom and Me and My Little Rooster. She was awarded a 2015 Astraea Intersex Fund grant to continue her ongoing documentary work around this topic. Arisleyda is a member of Diverse Filmmakers Alliance and Brooklyn Filmmakers Collective.
Winter 2016 Workspace Jury
Almudena Escobar López is a PhD student in Visual and Cultural Studies at the University of Rochester. Her research focuses on collectivity and filmmakers' cooperatives. She combines her academic research and writing with her practice as a film archivist and curator having worked at institutions such as Lux Artists' moving image, The Academy Film Archive, the Archives of American Art and the Visual Studies Workshop in Rochester. She has published essays in Afterimage, Journal of Film Preservation, Little White Lies, Desistfilm Magazine, and has collaborated with the Ann Arbor Film Festival, the London Spanish Film Festival, and the East End Film Festival of the London International Film Festival. She is co-programmer of the collective screening project On-Film.
Stephanie Rothenberg is an artist using performance, installation and networked media to create provocative public interactions. Her work moves between real and virtual spaces investigating the power dynamics of techno utopias, global economics and outsourced labor. She has exhibited throughout the US and internationally in venues including Eyebeam in NYC, Massachusetts Museum of Contemporary Art (MASS MoCA) in North Adams, MA, the Sundance Film Festival in Park City, Utah, House of Electronic Arts in Basel, Switzerland, LABoral in Gijon, Spain, Transmediale in Berlin and ZKM Center for Art & Media in Karlsruhe, Germany. She is a recipient of numerous awards, most recently from the Harpo Foundation and Creative Capital. Residencies include the Lower Manhattan Cultural Council Workspace, Eyebeam Art and Technology and the Santa Fe Art Institute. Her work is in the collection of the Whitney Museum of American Art and has been widely reviewed including Artforum, Artnet, The Brooklyn Rail and Hyperallergic. She is Associate Professor and Director of Graduate Studies in the Department of Art at SUNY Buffalo where she teaches courses in design and emerging technologies.
Ekrem Serdar is the Media Arts Curator at Squeaky Wheel Film & Media Art Center. He completed his MFA at the University at Buffalo, SUNY. He is a co-founder of Experimental Response Cinema in Austin, TX, where he programmed between 2012-2015, and is an advisory member of the FOL Cinema Society in Istanbul. He is from Ankara, Turkey.