Download the brochure with new essays by Almudena Escobar López and Chi-hui Yang
Squeaky Wheel Film & Media Art Center presents Let Me Remember, the first solo exhibition of artist and videoactivist belit sağ (Netherlands/Turkey) in North America. Comprised of five new video installations, Let Me Remember functions as an investigation into the state of being racialized in Europe, taking a series of brutal murders by the German National Socialist Underground (NSU) as its context. The NSU was a terror group that killed ten people and planted bombs in migrant neighborhoods between 2000–2008. German media reports at the time ignored the racial motivations of their violence.

belit sağ's work explores how media imagery can render the visibility (and invisibility) of personhood in a personal and essayistic form. The works in Let Me Remember bring together archival footage of the NSU's victims, images of objects from the crime scenes, and transcripts of the trials made by local activist groups to ask questions on how white supremacy and whiteness in a European context affect and change narratives. Squeaky Wheel is proud to present the first North American exhibition of this emerging artist, and bring to the public the acuity with which sağ questions the role of media.
Join us on Friday January 19th for the opening reception of the exhibition at Squeaky Wheel at 7pm and don't miss a public conversation between the artist and Jasmina Tumbas at 7:30pm. Two newly commissioned essays on the belit sağ's work by Almudena Escobar López and Chi-hui Yang also accompany the exhibition. Squeaky Wheel members are invited to a special VIP between 6–7pm with complimentary wine and refreshments.
Let Me Remember is presented in collaboration with The Flaherty as part of the Flaherty NYC program COMMON VISIONS, programmed by Almudena Escobar López & Herb Shellenberger.
belit sağ. overexposed, HD video (2017)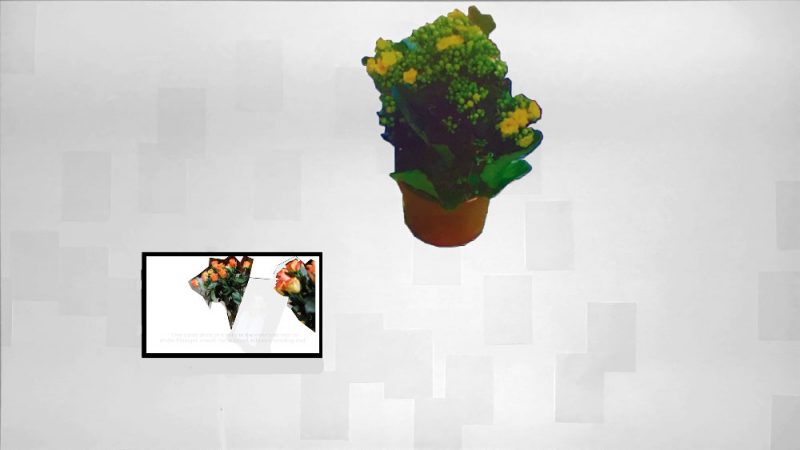 belit sağ. overexposed, installation view (2017)
About the Artists and Contributors
belit sağ is a videomaker and visual artist living in Amsterdam. She studied mathematics in Ankara; audio-visual arts in Amsterdam. Her video background is rooted in video-activist groups in Ankara and Istanbul, where she co-initiated projects like karahaber.org (2000-2007) and bak.ma (a growing online audiovisual archive of social movements in Turkey). Her recent video work focuses on 'the violence of representation' and 'representation of violence'. She completed residencies in Rijksakademie van Beeldende Kunsten, Amsterdam in 2014-2015; and International Studio and Curatorial Program, New York in 2016. She has presented her work at museums, galleries, and film festivals worldwide, including Toronto/Rotterdam/San Francisco/New York International Film Festival//International Documentary Film Festival Amsterdam (IDFA); EYE Filmmuseum, Amsterdam; documenta14, Kassel; MOCA, Taipei; Tütün Deposu, Istanbul; Tabakalera Film Seminar, San Sebastian; Marabouparken, Stockholm.
Almudena Escobar López is an archivist, film curator, and scholar from Spain. She is a PhD student in the Graduate Program in Visual and Cultural Studies at the University of Rochester where she also holds a Public Humanities Fellowship. Her dissertation explores the notion of collaborative aesthetics in relation to ideas of artistic cooperativism, paying particular attention to the filmmaker's cooperatives founded in the 1960s in New York, San Francisco, and London. She combines her academic research and writing with her practice as a film archivist and curator having worked at institutions such as Lux Artists' moving image, The Academy Film Archive, the Archives of American Art and the Visual Studies Workshop in Rochester. She has published essays in MUBI Notebook, The Brooklyn Rail, Afterimage: the Journal of Media Arts and Cultural Criticism, Journal of Film Preservation, Little White Lies, Desistfilm Magazine, and has collaborated with the Ann Arbor Film Festival, the London Spanish Film Festival, and the East End Film Festival of the London International Film Festival. She is co-programmer of the collective screening project On-Film, serves in the Advisory Board of Squeaky Wheel Film & Media Art Center in Buffalo, NY, and in the Board of Trustees of the Visual Studies Workshop in Rochester, NY.
Jasmina Tumbas is Assistant Professor in the Department of Art, holds a Ph.D. from Duke University and teaches courses on modern and contemporary art and theory, histories and theories of performance, body and conceptual art, art and activism, and feminist art. Her research focuses on performance and conceptual art in former Yugoslavia, as well as contemporary activist art practices by artists of Romani descent in the Balkan region. As a fellow, Tumbas will be working on the book project, The Erotics of Dictatorship: Art, Sex, and Politics under Yugoslav Socialism.
Chi-hui Yang is a curator based in New York. He is currently Program Officer for Ford Foundation's JustFilms initiative, a global effort that supports non-fiction filmmakers and organizations whose work addresses the most urgent social issues of our time. As a curator, he has presented programs such as: MoMA's Documentary Fortnight, "Lines and Nodes: Media, Infrastructure, and Aesthetics" (2014, Anthology Film Archives) and "The Age of Migration" (2008, Flaherty Film Seminar). From 2000-2010 he was director of the San Francisco International Asian American Film Festival. Yang is also an instructor at Brooklyn's UnionDocs and has served as an adjunct professor at the Columbia Graduate School of Journalism and Hunter College. He earned a master's degree in film studies from San Francisco State University and a bachelor's degree in political science from Stanford University.
IN COLLABORATION WITH THE FLAHERTY
The Flaherty is a nonprofit organization dedicated to the proposition that independent media can illuminate the human spirit. Its mission is to foster exploration, dialogue, and introspection about the art and craft of all forms of the moving image. It was established to present the annual Robert Flaherty Film Seminar, named after the maker of such seminal documentaries as Nanook of the North, Man of Aran, and Louisiana Story. The Seminar remains the central and defining activity of The Flaherty. Other activities include: Flaherty NYC, a seasonal screening series showcasing innovative nonfiction media; Flaherty on the Road, presenting films from the Seminar at venues across the country; and the preservation and distribution of Robert Flaherty's Nanook of the North and Louisiana Story, as well as audio recordings from Seminar discussions dating back to 1958. For more information, visit www.flahertyseminar.org
Background Image: belit sağ. overexposed, HD still (2017)