---

Call for Applications: Artist & Mentor in Residence
July 15, 2020

–

August 14, 2020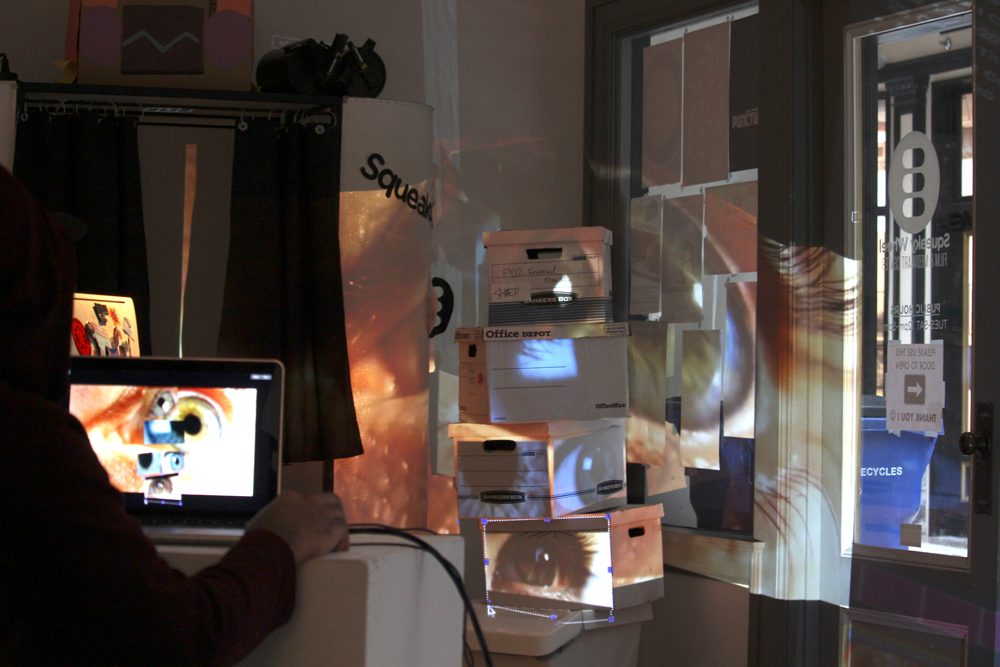 Deadline: August 14, 2020
Notification Date: August 24, 2020
Residency Dates: August 29–December 19, 2020
Total support offered: $2500
Squeaky Wheel is seeking applications for an Artist & Mentor in Residence. This call is open to artists working in 3D modeling software, working critically at the junction of art, technology, community, and collaborative pedagogy.
The residency will take place from August to December, 2020 through which the resident will be given flexible support to develop new or ongoing projects. Through this time period, they will serve as an artistic and technical mentor for our Saturday Cafe youth program.
At the end of their residency, the resident will be asked to present on their work and can submit a proposal for a project with Squeaky Wheel, to take place in Fall 2021. With this residency, we wish to establish longer-term relations and plans between artists, our youth, and our audiences. 
Indigenous people, people of color, women, 2SLGBTQIA+ individuals, and artists who face systemic and structural barriers are highly encouraged to apply. We encourage applicants to inquire with the curator regarding any accessibility needs for the residency, including assistance with filling out the application. Due to the pandemic, this is a shelter-in-place residency. Workshops, events, and communication will take place entirely online.
Questions can be directed to Squeaky Wheel's Curator Ekrem Serdar at ekrem@squeaky.org
Support Offered
$1000 stipend for the resident to work on their existing or new projects.

$1000 Saturday Cafe mentor fee.

$300 Artist fee for their artist presentation in December.

Access to Squeaky Wheel's equipment roster in conversation with the Technical Director with up to $200 in shipping costs.

Monthly studio visits with the Curator.
Expectations
Knowledge of 3D modeling software such as Blender, and experience or interest in working with software and programs such as Mozilla Hubs and Spoke.

Availability to provide six contact hours to Saturday Cafe members with artistic and technical support (between August and December), and attend four hours of planning meetings in August with Education staff. Saturday Cafe takes place on Saturdays, between August 29–December 5, 2020, between 12–3 pm ET. 

Ability to dedicate up to 120 hours working on their project between August and December 2020.

Present their upcoming project in the form of a one-night event (such as an artist talk, screening, performance, etc.) in December 2020, in conversation with the Curator.
Eligibility
Applicants must be able to fill out a W9 form in order to receive payment. All payments are made via check.
Jurying Process
Applicants will be rated by Squeaky Wheel staff on three criteria as they relate to critical approaches to technology, on a 1-5 scale:
Interest in collaborative pedagogy and youth media

The artistic quality of their project proposal

Work samples
Frequently Asked Questions

Does it cost money to apply?
No.
Can collectives or collaboratives apply?
Yes. However, please note that if accepted, the group would share the resources offered by Squeaky Wheel.
Does the residency provide feedback to unsuccessful applications?
At this time Squeaky Wheel does not have the capacity to offer feedback for unsuccessful applications.
Do you have to be a US Citizen to apply?
No. We accept all applicants who can fill out a W9 form for payment, including permanent residents, OPT holders, Indigenous people born in Canada who can live and work in the United States as part of the Jay Treaty, among others.