---

Dislocations: Sound Walk with Kalpana Subramanian
July 29, 2017 @ 11:00 am

–

1:00 pm

EDT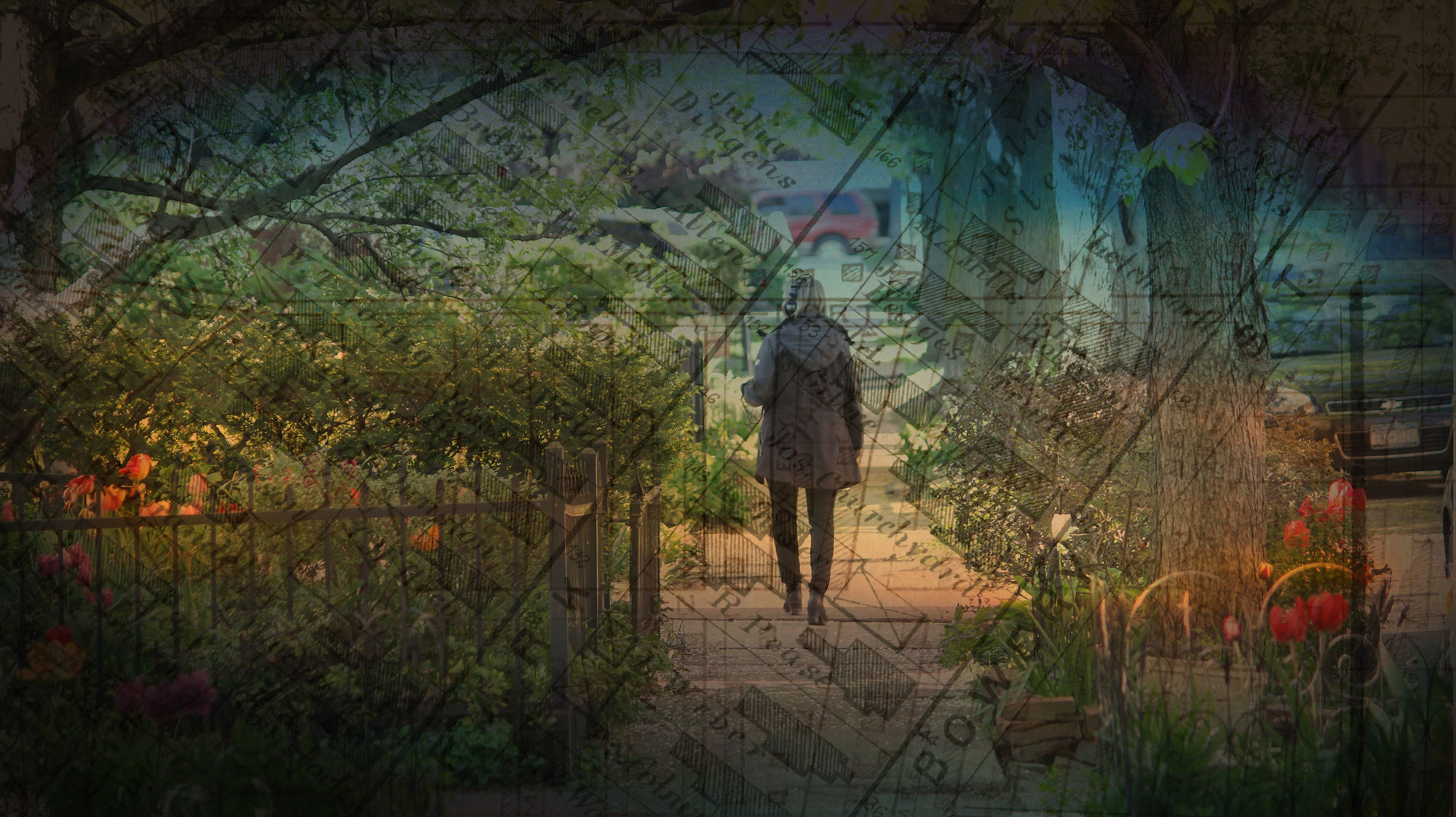 Saturday, July 29, 2017
3pm
@ Squeaky Wheel Film & Media Art Center
$10 General | $7 Members
As part of the exhibit Shape of a Pocket, artist Kalpana Subramanian will present an artist talk at Squeaky Wheel, followed by a guided tour of the Allentown neighborhood where participants can explore her locative sound work Dislocations, a work that alludes to Italo Calvino's novel Invisible Cities.
Quotes from Calvino's essential story appear as one navigates the streets of Buffalo, allowing us to imagine where the invisible cities of Zenobia, Eudoxia, Octavia or Isadora might be within Buffalo. Metaphoric cities come into existence both from Calvino's text and from personal histories of the artist and the walker as they explore the city. The soundscapes are collages of personal memories of travels in Indonesia, Japan, India woven in with voices of people from Buffalo, and elsewhere reflecting on spaces. Visions of other countries or cultures come to life as we navigate the streets of the city. Music, spoken word and abstract soundscapes help draws attention to the nuances of physical spaces around us as we seek further clues into their history, or recreate in our minds imaginary cities. In the walk around Irving Pl the artist has woven sounds of the gamelan in Bali, sung poetry of Tagore, words of people living on the street recounting its history, the call of street vendors in Bangalore, among many others.
Kalpana Subramanian is an artist-filmmaker and Ph.D candidate at the Department of Media Study at the State University of New York at Buffalo. Her current work focuses on experimentation with the moving image, and trans-media practices. She was awarded a Fulbright Nehru Academic and Professional Excellence Fellowship to pursue research on Stan Brakhage at the Film Studies Program at University of Colorado Boulder in 2015-16. Having graduated from the National Institute of Design (India) with a specialization in Film and Video, in 2000, she worked independently for 15 years, making short films ranging across diverse filmmaking contexts. She worked closely with visionary multimedia artist Ranjit Makkuni at Sacred World Research Laboratory on several interactive exhibits and museums. Her commissioned films have been part of exhibits at the National Gallery of Modern Art & Prince of Wales Museum (Mumbai), National Museum (New Delhi), among many others. Her films have been screened at various festivals including the Yamagata International Documentary Film Festival, Interfilm Berlin, Human Rights Film Festival (Spain), Green Film Festival (Korea) and Signes de Nuit (Paris/Bangkok/Berlin/Lisbon), Big Ears Festival 2017, among others. Awards include a UK Environmental Film Fellowship 2006, Jury's Special Mention at the CMS Vatavaran Film Festival, the International Audi Design Award 1996, Merit award for Conservation Message, Award for Creative Approach and Cinematography at the International Film Festival of Montana and a nomination for a Wildscreen (Panda) award. Portrait of Yvonne Lo in Assisi, a video installation won an audience award at the Documentary Festival of History and Archeology in Perugia, Italy in 2015. Subramanian has taught film and communication design at undergraduate level for over 10 years. She is also a published children's book author and western classical vocalist.