Sunday, June 12th, 2016
7pm
@ Squeaky Wheel
$7 General | Free for Squeaky Wheel Members
First-come, first-serve
Squeaky Wheel is excited to host acclaimed tape-musician Jason Lescalleet on the last stop of his U.S. tour, with Buffalo's own VWLS (aka Bobby Griffiths) opening!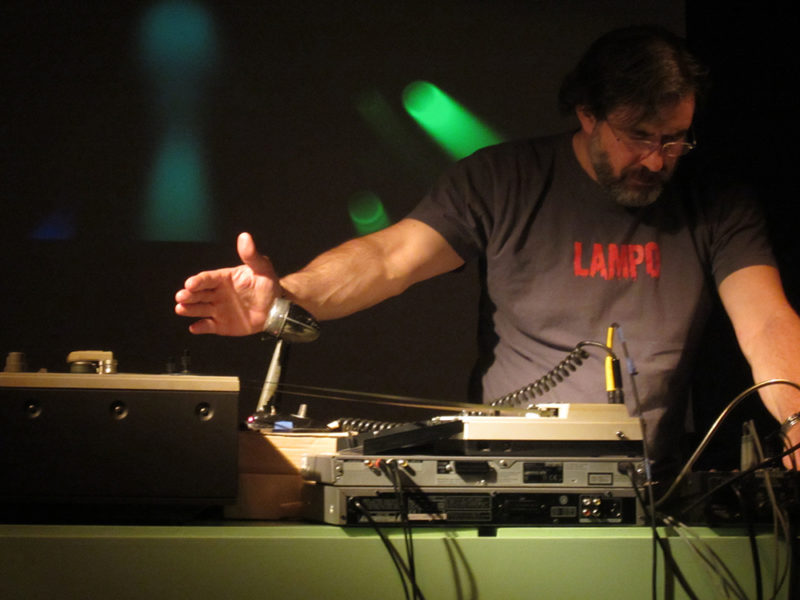 Photo by Danielle Lemaire, courtesy of Jason Lescalleet
"For twenty years, Jason Lescalleet has been making electro-acoustic sound work, using all manner of source material to engage listeners in both site and narrative by providing a rich and physical sense of place." – Bomb Magazine
Since establishing himself as a preeminent voice in contemporary electro-acoustic study, Jason Lescalleet has exploded the notion of what is possible within the realm of tape- based music. His recorded catalog acknowledges a diversity of application, from lo-fi reel-to-reel soundscaping and work for hand-held cassette machines, to digital sampling and computer generated composition. Lescalleet's live actions further expand his ouevre to include work with video, dance, performance art and multi-media concerns.
In the past two decades, Lescalleet has gradually and painstakingly compiled a compelling discography on notable labels such as Erstwhile, RRR, Intransitive Recordings, Kye, Celebrate Psi-Phenomenon, Hanson Records, Chondritic Sound, and most recently via his own Glistening Examples imprint. He has collaborated with Kevin Drumm, Aaron Dilloway, Graham Lambkin, Phill Niblock, Joe Colley, John Hudak, Rafael Toral, Thomas Ankersmit, and CM Von Hausswolff, among others, and during this time he's built a solid reputation for delivering a visceral live experience in concert.—bio via New Music USA
Photo by Justin Goetz.
VWLS is the moniker of Buffalo-based artist and musician Bobby Griffiths.