May 28st – June 4th
With work by Dorothea Braemer, Stephanie Gray, and Chris Hill & Julia Dzwonkowski
As part of Squeaky@x0
The final week in Squeaky Wheel's 30th Anniversary exhibition brings together three works that follow chains of production of food and labor. Chris Hill and Julia Dzwonkowski's Sweetness & Labor is an eloquent meditation on animal and human relations, focusing specifically on bees. Stephanie Gray's Going Against the Grain, has Gray read to us about grains while shooting Buffalo's famous grain silos. Finally, Dorothea Braemer's Creative Soup brings this week, and this 14 week long exhibition to a close, as Braemer finds connections between cooking and the creative process. The three works collected form a backbone to not only this exhibition as a whole, but to Squeaky Wheel as an organization – an entity that aims to nurture its community, be present for the process, and to value their work. – ES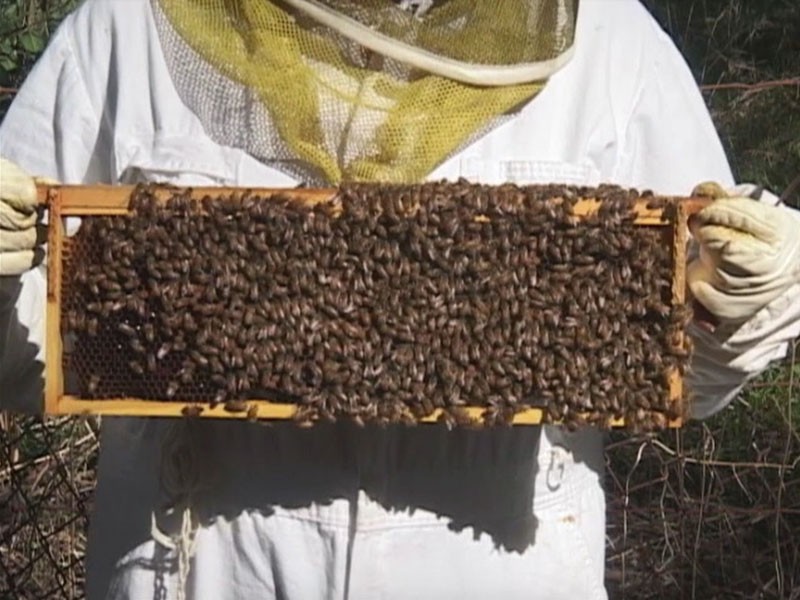 Sweetness & Labor
Chris Hill (with Julia Dzwonkoski)
12 min, DV, USA, 2006
Sweetness & Labor offers a backyard dialogue between Hill, a beekeeper, and Julia Dzwonkoski, who meditates on a honeybee (isolated in a queen cage), exploring a range of topics including pets, pleasure, sweetness as a once-precious affective commodity, and communications among bees.
Going Against The Grain
Stephanie Gray
3:20 min, Super 8 to DV, USA, 2000
Grain elevators, recipes for cooking grain, demo-listens, slo-motion audiences mix yet again in this fine city.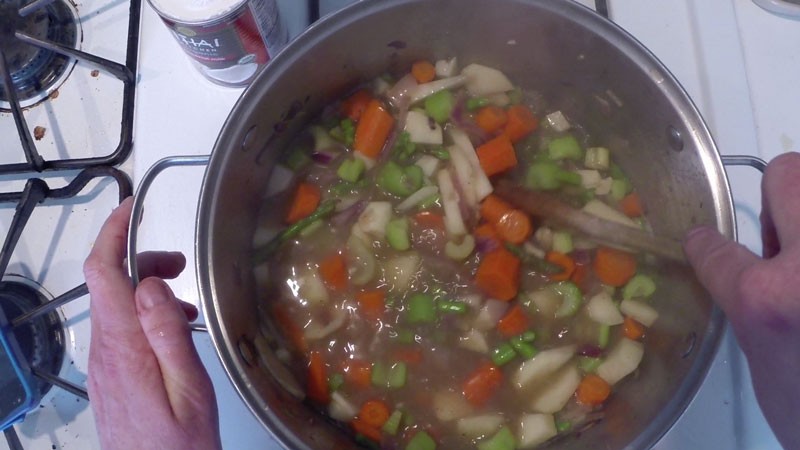 Creative Soup
Dorothea Braemer
3:12 min, HDV, USA, 2015
Creative Soup is a meditation on the relationship between cooking and filmmaking.