---

Le Révélateur! With live music by Low Prospects
July 15, 2016 @ 6:00 pm
EDT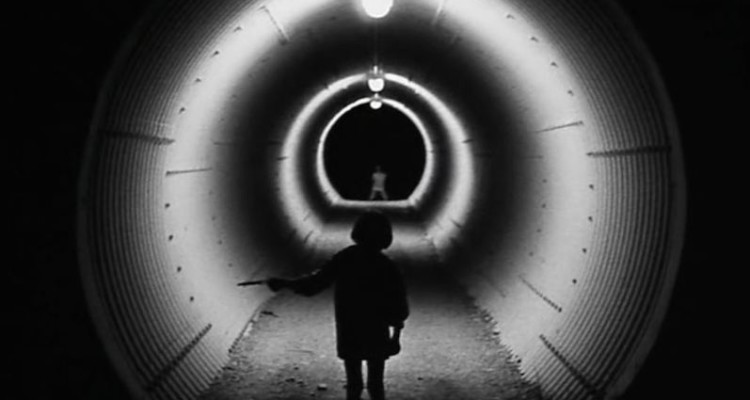 July 15th, 2016
10pm
@ Silo City
Free!
Squeaky bids farewell to long-time Kaleidotropes and Little Red Booking founder Jake Mikler by co-presenting this event with Silo Sessions!
Le Révélateur
Dir. Philippe Garrel
(France, 1968, 67 mins, digital)
"When we filmed Le Révélateur in Germany, every time we tried to set up a shot, the police came along: that in itself didn't bother me much. I had come to Germany in part for that: to shoot near military camps, to create this feeling of being oppressed." -PHILIPPE GARREL
Le Révélateur is an ominous early medium length feature inspired by the political upheaval of May 1968 in Paris. Philippe Garrel was 20 at the time and the event would mark his life and inform his work as a filmmaker, a prolific craftsman who created his first film at the age of 16 and is still working today. Garrel's films are highly personal and introspective, extensively inspired by but also evolving from the influence of the prevalent nouvelle vague movement of the time. The film was created as a part of the Zanzibar movement, a loose association of filmmakers inspired by the revolutionary spirit of the time. Their take on the violent uprisings could be characterized as enigmatic visual poems with undercurrents of a radical political message espousing individual freedom bordering on apathy. These films were meant to awaken the viewer's consciousness, setting out to provoke the spectator, the film viewed as a form of revolution for the mind. Garrel's film is also a return to the early days of cinema, to the roots of silent art, as it is a silent film. Garrel shot the film in the Black Forest area of Germany, giving the film a post-apocalyptic feel, and the story concerns a young family pursued by an unseen, anonymous, but ubiquitous enemy, forced to leave the comfort of their home life towards an interminable journey to nowhere. The film is a haunting rumination on the process of awakening, maturation, psychological trauma, and transformation of childhood memory. Le Révélateur translates as the processor of the images, and Jake Mikler (Little Red Booking, Kaleidotropes Film Series), invites the audience to process the images of the film, heightened by the accompaniment of a new live score created solely for the film by Local Drone merchants LOW PROSPECTS.