August 15th, 2016
6pm – 8pm
$10 General | Free for members
There is an exciting renaissance of artists and toolmakers sharing and creating tools. The goal of this workshop is pedagogical in nature, to think about process versus effects. An effect is meant as an illusion, a real-time process, however, can be used to articulate new visual and aural metaphors that come out of discovery and a relationship between the artist and their tools. In many ways, this connects real time media production to music. It is not the inherent sound of the instrument that is significant, it is the choices the artist makes that creates the melody.
Attendees will learn how to create audio-visual software instruments in Max 7 (i.e. MAX/MSP & Jitter), MIDI/OSC integration, custom UI interfaces, and build stand-alone applications. For reference of what to expect and see what is possible please take a look at the Signal Culture App Club (http://signalculture.org/appclub.html#.V4lLVpMrIUE), where Jason Bernagozzi and Souther work together to develop audio-visual applications.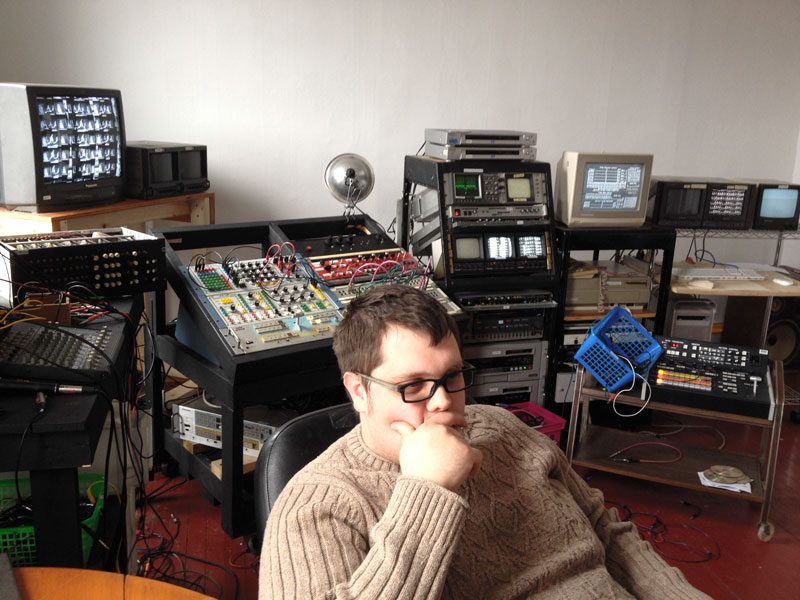 Eric Souther is a video and new media artist who creates explores the ritualistic spaces of media and develops interactive systems for real-time manipulation of time-based media. His work has been featured nationally and internationally at venues such as the Museum of Art and Design, NYC, Everson Museum of Art, Syracuse, NY and the ART DATA LAB, Beijing. His work has been screened in The Outcasting: Fourth Wall Festival, Grangetown, UK, Cronosfera Festival, Alessandria, Italy, and the Galerija 12 New Media Hub, Belgrade, Serbia. He received his M.F.A. in Electronic Integrated Arts from Alfred University. Currently he is an Assistant Professor of New Media at Indiana University South Bend.
Registration must occur at least three days prior to the start date of workshop. Cancelations must take place 48hrs before to receive a refund. No walk-ins accepted.
While our website is under construction, please register via phone (716) 884-7172 or contact kevin@squeaky.org