---

Virtual Event
Passing Through the Heart: Episode 1
November 13, 2020 @ 6:00 pm

–

April 3, 2021 @ 8:00 pm

EST

Virtual Event

Free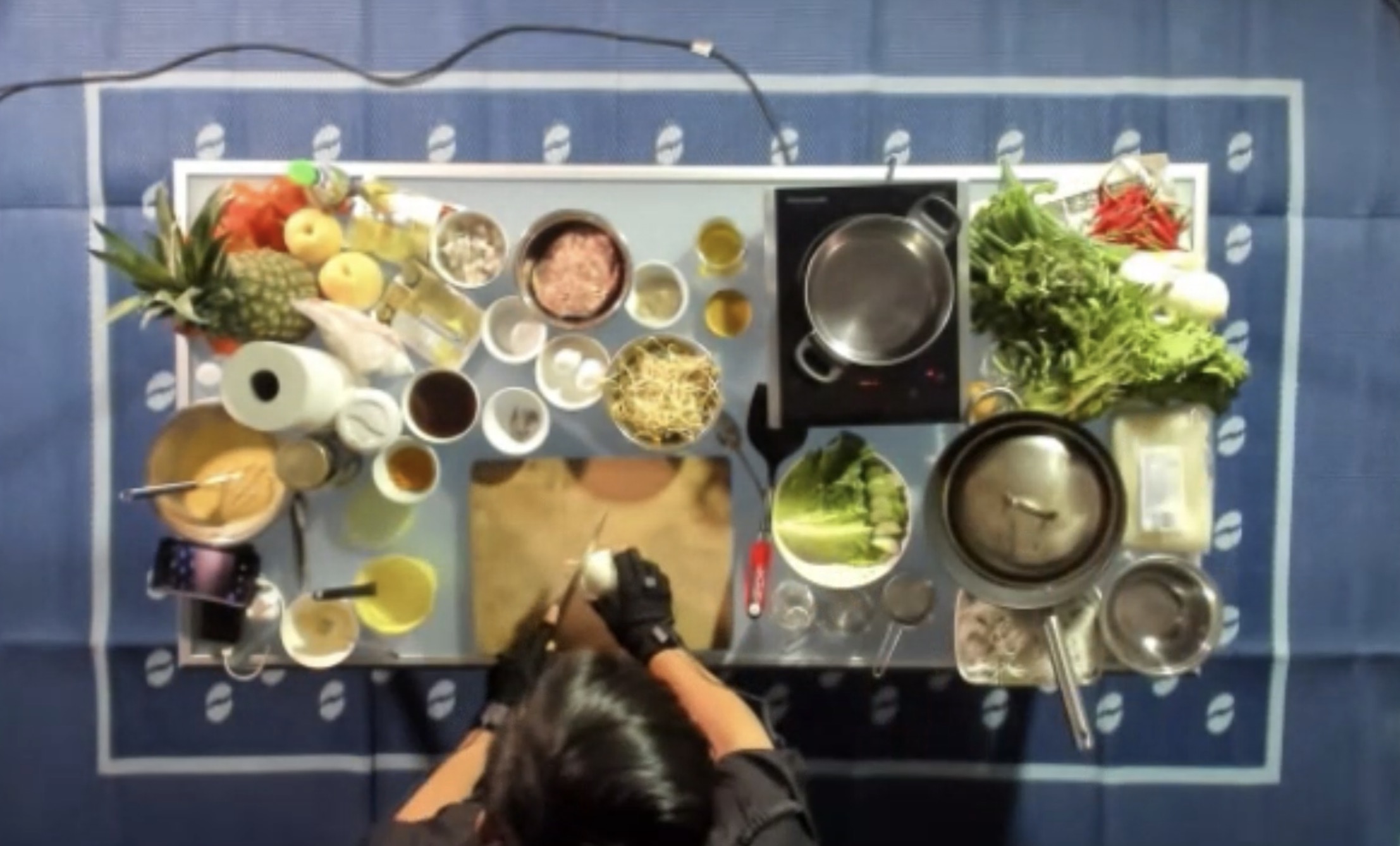 Friday, November 13, 6 pm ET
Free or suggested donation
Registration required. Click here to register.
Access information: Video conversations will feature automated open captions. The Google Doc Q&A features screen reader and screen magnification support. If you encounter any issues, please send us a text message at 716-427-4125.
=
Public Visualization Studio, Passing Through the Heart: Episode 1, 37 minutes, color, sound, 2020
Join Immony Mèn and Patricio Dávila to watch the first episode of their cooking show as part of their exhibition Passing Through the Heart! Passing through the Heart is a multi-media installation and series of virtual events by Public Visualization Studio (PVS) that focus on immigrant and refugee family and knowledge-sharing through cooking. Members of PVS cook recipes from their heritage that are recorded through traditional and emergent technologies. Non-optical motion capture, photogrammetry, videography, and audio recording come together to create a dialogue about migration, community, political conflicts, mourning, healing, and transformation.
In this first episode, watch Public Visualization Studio's Immony Mèn and Patricio Davila as they prepare Cambodian crepes as part of a group discussion on diasporic experiences and transnational identities. Depicted using emergent technologies such as motion capture and live-visualization, a portrait emerges on the moving, translating, healing, transformative possibilities of storytelling.
Public Visualization Studio's Immony Mèn and Patricio Dávila will be present for a conversation and Q&A following the screening. Audiences will be able to leave reactions, comments, and questions through a shared Google Doc. Instructions for how to view and participate in the event will be communicated via email. The event will be available to register and view for 24 hours. SW members will have access to the event for 72 hours. More information on the work, and bios of the artists can be found here.
Immony Mèn is an artist, educator, and community-based researcher. He is an Assistant Professor of Interaction Design in the Faculty of Liberal Arts & Sciences and School of Interdisciplinary Studies at OCAD University.
Patricio Dávila is a designer, artist, researcher and educator. He is Associate Professor, Cinema and Media Arts, and core member of Vision: Science to Applications (VISTA) at York University.
Public Visualization Studio is a design collective whose members are designers, artists, creative technologists and researchers. The collective creates projects as a means to pursue inquiries into the political and conceptual aspects of interaction, space and media. Its members attempt to investigate how specific technologies of vision, communication and gesture support our experiences in participatory spaces. Members of the collective have exhibited nationally and internationally, and have worked in a variety of areas including public projection, media architecture, locative media, video installation, exhibition design, interaction, communication design and media scholarship. PVS works in collaboration with the Public Visualization Lab, a university-based lab in Toronto. PVS founding members are Patricio Dávila, Dave Colangelo, and Immony Mèn. PVS is located in Toronto, Canada.
Related Events