---

Premiere Screening: A Long, Long Now
August 30, 2018 @ 1:00 pm

–

2:00 pm

EDT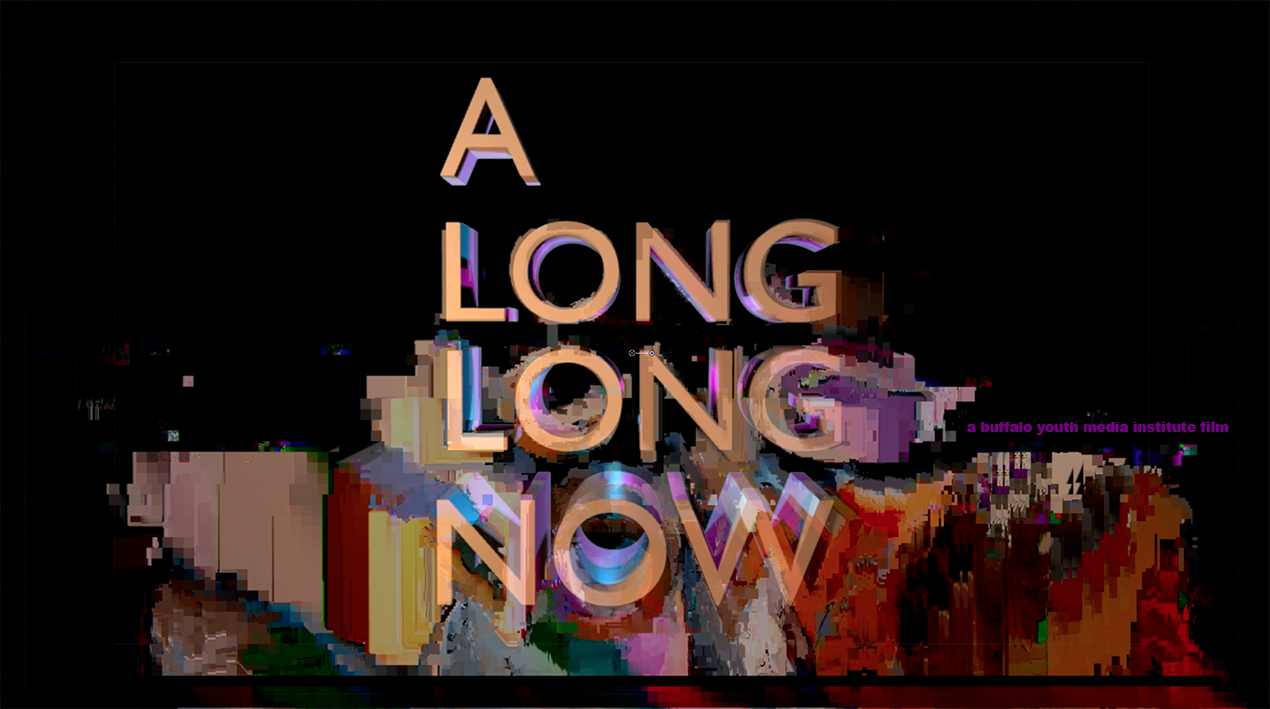 Brought to you by: Squeaky Wheel Film & Media Art Center, Buffalo Center for Art & Technology
Powered by AT&T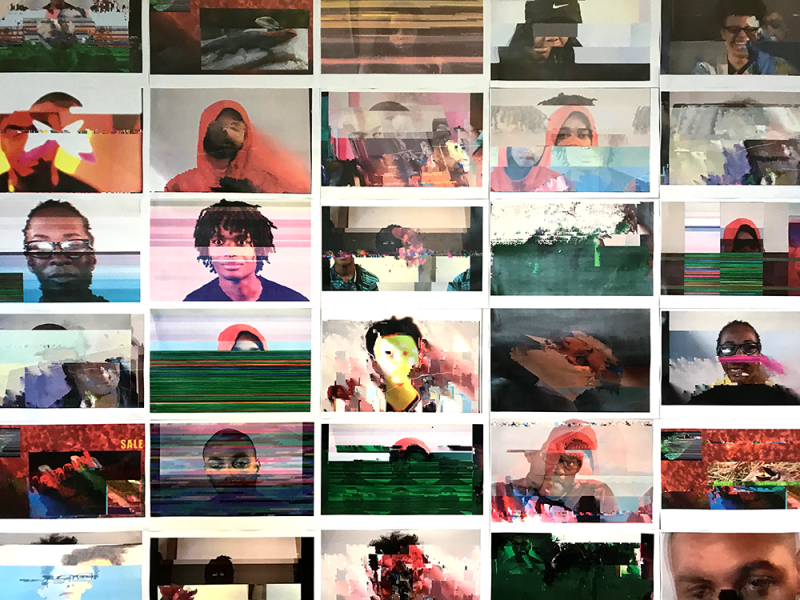 Join us at The Burchfield Penney on Thursday, August 30th at 1 pm for the premiere screening of our Buffalo Youth Media Institute's film, A Long, Long Now. The film will be presented with the students and a Q&A with the young filmmakers after the screening.
Description
In this hybrid documentary/narrative film, students of the Buffalo Youth Media Institute explored different possibilities of future and technology and how they relate to current uses and equity of those technologies. The film is a combination of interviews with future thinking artists and elected officials mixed with fantastical skits offering up machines that can cure social, economic, or cultural ills of our communities. The film's premise is that this project exploring hopes and fears about the future of technology is found 300 years in the future by the people who exist then. The film then is put back together by the people of that time and presented to the best of their understanding of our culture is at that time. This film is part fiction and part truth-seeking meant to leave us all thinking of what our role is when it comes to the future and equitable technologies that can benefit us all. 
2nd year Buffalo Youth Media Institute Student
---
Interviews with
American Artist: Interdisciplinary Artist whose work extends dialectics formalized in Black radicalism and organized labor into a context of networked virtual life. Their practice makes use of video, installation, new media, and writing to reveal historical dynamics embedded within contemporary culture and technology.
Stacey Robinson: Designer, Illustrator and Professor of Art at University of Illinois at Urbana-Champaign. His art speculates futures where Black people are free from colonial influences. Along with John Jennings, he is part of the collaborative duo 'Black Kirby,' which explores Afro Speculative existence via the aesthetic of Jack Kirby. Robinson's work is rooted in traditional comic illustration and is calm and beautiful. Subtly expressing a desire for an equitable future for bodies and identities of color.
Devin Hentz: is a researcher and writer based in Dakar, Senegal. She recently participated in the second session of the RAW Academie, directed by Chimurenga, at RAW Material Company before working there as a librarian and researcher. She is the founder of the B/Look Club which meets once per month to activate the archive of RAW Base (RAW's Library). Her writings have been published in LESS Magazine and the upcoming issue of Something We Africans Got. Her areas of interests include, Afro/African futures, development narratives in Africa, dress practices, and radical pedagogy.
Phillip Stearns: is the creator of the Year of the Glitch, a yearlong glitch-a-day project, and Glitch Textiles, a project exploring the intersection of digital art and textile design. Stearns' work is concerned with our relationships with technologies. Through deconstruction and reconfiguration the technologically mediated environment is approached as an assemblage, where human activity plays a role of equivalent importance to environmental agency. From this perspective, the development and application of our technologies, machines and tools reveals our perceptual biases, desires, dreams and fears—both conscious and unconscious. Cultural values and meaning, then, can be viewed as derivative, shaped by the particular conditions facilitating the distribution of agency through cascading exchanges of mediated interactions.
Crystal People-Stokes: Assemblymember Crystal D. Peoples-Stokes has faithfully served New York State's 141st Assembly district since 2003. An advocate with clear and principled service, she has always put people and policy before politics. She was appointed as Chair of the Assembly's Committee on Governmental Operations in 2015. This committee maintains oversight on ethics reform and FOIL requests, state police, homeland security, disaster and emergency preparedness, MWBE, crime victims, human rights, and military and naval affairs. In June 2017, she was voted by her colleagues to be Chair of the New York State Legislative Women's Caucus which is a bi-partisan and bi-cameral group.
Sean Ryan: Assemblymember Sean Ryan serves the people of the 149th District in Buffalo, NY. Sean's broad legal experience includes work for Neighborhood Legal Services, private law practice collaboration with the Learning Disabilities Association of WNY, concentrating on the rights of disabled students, and the Legal Aide Bureau of Buffalo. His legal career highlights include a record award for a victim of housing discrimination, a successful challenge to a school district's denial of special education services to children enrolled in parochial schools, and an action to compel enforcement of Buffalo's Living Wage Ordinance.
This event is free and open to the public
Related Events