Friday, February 17
7pm
@ Squeaky Wheel
General: $10
Three Tickets: $25 (ADVANCE SALES HAVE ENDED)

***Just in! Anyone who buys the three-ticket package will be eligible to win up to $99 of gift cards from local sex-toy pop-up Primrose Path Boutique (NSFW link)! The three ticket deal is limited, and will only be available till Thursday night. Get your dates together NOW!***
DOWN WITH THE OLD VALENTINE, TIME FOR THE NEW LOVE(S). Join Squeaky Wheel for a chill and fun screening of short films to celebrate everything Hallmark cards are not. From a new Polish animation about an independent and powerful pussy, to sex-ed approved bit of 70s inclusive psychedila, the lineup is flirty, hilarious, scandalous, gnarly (with consent.) Featuring a special Super 8mm performance by visiting artist Tara Merenda Nelson that the audience is welcome to participate in. Why be basic when you can be SEXY. Bring two dates (get three tickets) and get a discount!
Don't forget: a special afterparty will happen at
Dreamland
just down the street following our show, featuring DJ Shit Wedding!
With work by Lisa Crafts, Nazlı Dinçel, Cheryl Dunye, Renata Gasiorowska, Kelly Gallagher, Katiuska Herrand, Vika Kirchenbauer, Marlon Riggs, along with a special interactive Super 8mm film performance by Tara Merenda Nelson. Special thanks to First Run Features, Frameline, the Krakow Film Foundation, Tiona McClodden, Herb Shellenberger, and all the artists.
Program
Anthem
Marlon Riggs
8min / digital / USA / 1993
Marlon Riggs' experimental music video politicizes the homoeroticism of African-American men. With images (sensual, sexual and defiant) and words intended to provoke, Anthem reasserts the "self-evident right" to life and liberty in an era of pervasive anti-gay, anti-Black backlash and hysterical cultural repression.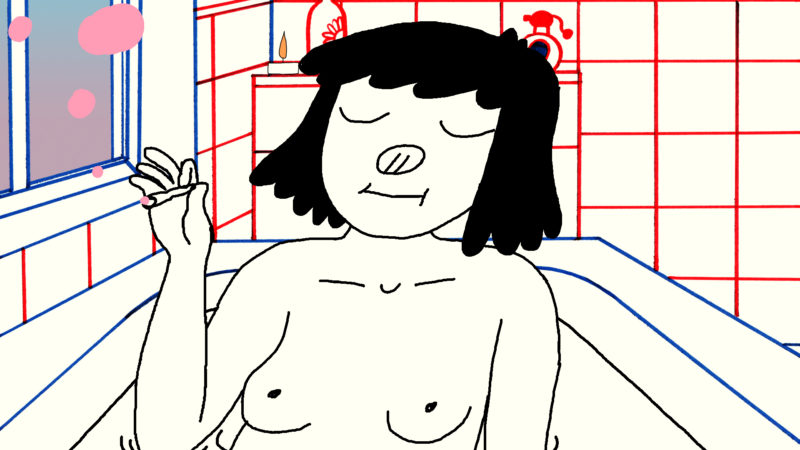 Cipka (Pussy)
Renata Gąsiorowska
8min / digital / Poland / 2015
A young girl spends the evening alone at home. She decides to have some sweet solo pleasure session, but not everything goes according to plan.
diamonds.
Katiuska Herrand
1min / digital / USA / 2013
Produced by: Ladi'Sasha Jones ladijones.com/
Directed by: Tiona McClodden for Harriet's Gun Media harrietsgunmedia.com
how to love a woman, incorrectly
There is nothing casual about love, nothing casual about women, or breaking hearts. Every relationship we find ourselves in, the situations and the circumstances, for the effect we have on them this book is written. For the long nights and manic thoughts, unsteady behavior, bad habits, this book is written. For the men, and women, and whoever says there's something in between, that have ever loved a woman, this book is written.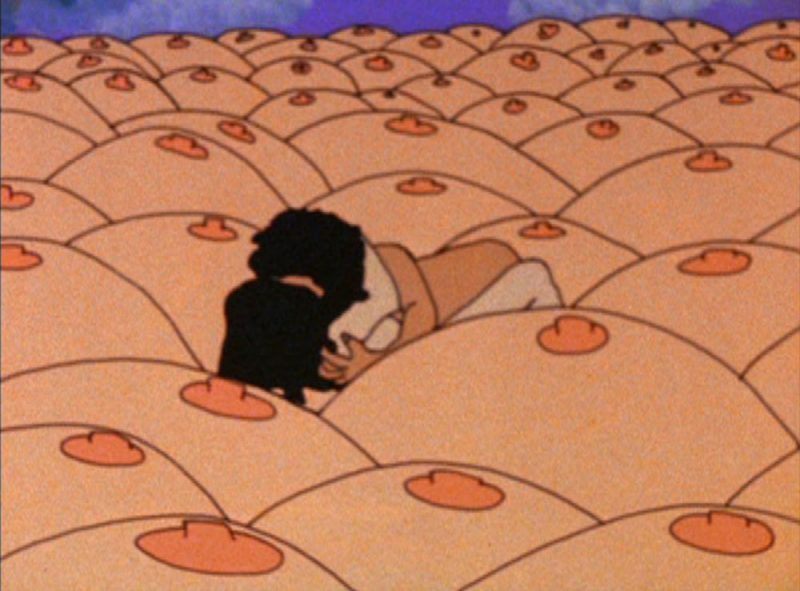 Desire Pie
Lisa Crafts
5min / digital / USA / 1976
Explicitly and unabashedly erotic, this humorous, fantasy-filled animation is a celebration of the joys of sex, set to a magnetic jazz score. Just under 5 minutes in length, this jubilant artifact from the sexually liberated 70's portrays a couple aided by additional lips, tongues, imaginings, and positions, featuring points of view rarely seen. In addition to all the fun, Desire Pie is also utilized as a teaching aid for women's studies, history of erotic art, sexuality studies and sex therapy.
Desire Pie has been screened at the Museum of Modern Art, Tribeca Film Festival, Annecy International Film Festival, Light Industry, Yerba Buena Art Center, Ann Arbor Film Festival and Boston Independent Film Festival. It is in the permanent collection of the Museum of Modern Art, NY.
Vanilla Sex
Cheryl Dunye
3min / digital / USA / 1992
Is it who you do, or what you do?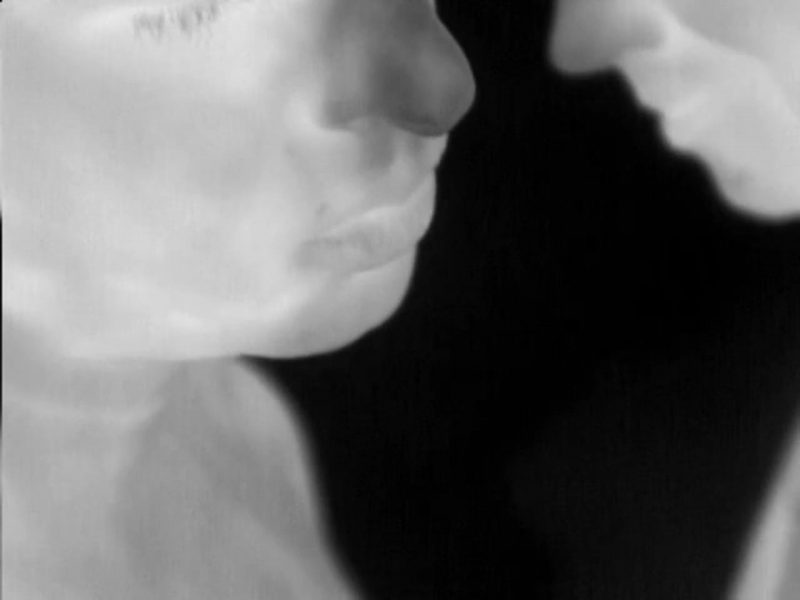 SHE WHOSE BLOOD IS CLOTTING IN MY UNDERWEAR
Vika Kirchenbauer
3 min / digital / Germany / 2016
Made for the performance project Cool For You, this video follows an artist's research on thermal vision and the enhanced gazes of modern warfare. She uses these technical means to discuss intimacy and the body.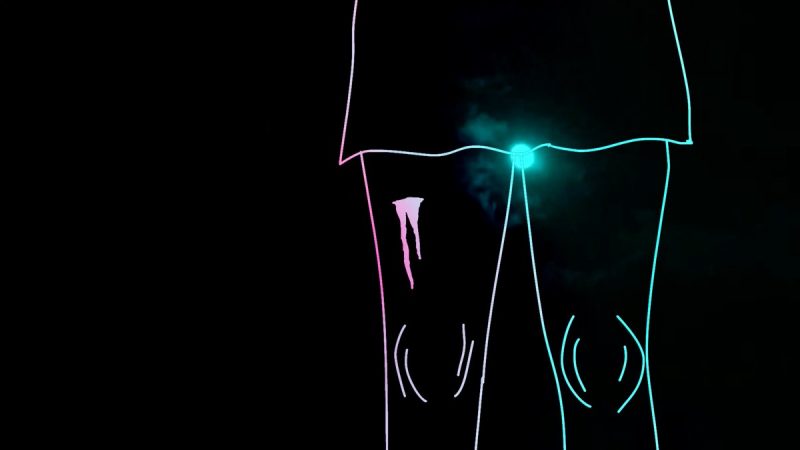 Do You Want to Go For a Drive?
Kelly Gallagher
5min / digital / USA / 2016
Do You Want to Go for a Drive? is an experimental essay film by Kelly Gallagher, illustrating the importance of consent. The film also explores sexual agency, love, pleasure, mutual desire, violence, vengeance, the moon and the sky. The title, a call and response with the final line of the film ("It's you I really want to drive"), more importantly serves to commence the entire viewing experience with the asking of a question- which is how all sexual encounters should begin, with the asking for consent. – Kelly Gallagher
Solitary Acts #6
Nazlı Dinçel
11min / 16mm / USA / 2015
This is a feminist critique of the Oedipal complex. The filmmaker recounts an abortion she had in 2009. The aborted child survives and becomes her lover. Her subject is filmed in a private act, complicating what could be an act of the solitary. -Nazlı Dinçel
Sense Her
Tara Merenda Nelson
Live Performance / Super 8mm with Live Sound on Record Player / USA / 2011
Sense Her is a 1970's stag film (Super 8 color) showing a naked woman performing a 'bellydance' with a plastic statue of a man. Before I show the film, I distribute "censor bars" to the audience; these are made of cardboard rectangles and squares attached to long pieces of wire. I ask the audience to help me 'censor' the film as it plays by blocking out the 'naughty bits'. I also play a record of bellydance music on a record player during the performance.
The result is very entertaining, as the individual members of the audience reach to "censor" the dancers' naked body while she jiggles and gyrates on the screen. As the shots change from wide angle to close up, the censor bars are caught in a dance of their own, as they attempt to anticipate the dancers' next move. The audience becomes engaged not only in a dialog with the image on screen, but in a broader contextualization of the expectations of censorship in our society. – Tara Nelson