Friday, September 6, 7:30pm
@ Albright Knox Art Gallery
Free as part of M&T First Fridays
Showcasing animated shorts, including 3D animations, crayon kaleidoscopes, and more this 16th edition of our annual Animation Fest is curated by Leanne Goldblatt, and features films by Amanda Bonaiuto, Cassie Shao, Evan Tapper and Scott Sørli, Hallie Bahn, Kristjan Holm, Krystal Downs and Alex Krokus, LIZN'BOW, Lori Malépart-Traversy, Tammy Renée Brackett, and Vanja Andrijevic.
Program ~47min
Orbit
Tess Martin
7 min digital file, 2019
The Sun's energy circulates through the Earth, feeding the cycle of life. Everything is connected in a natural loop, which repeats, like the circular discs of magical optical toys. This perfectly balanced rhythm is disrupted by human excess, throwing the cycle out of orbit and temporarily stopping the circulation of energy in nature. The natural cycle can and will continue, only without the human race in the mix. Submitted by Vanja Andrijevic.
The Clitoris
Lori Malépart-Traversy
3 min, digital file, 2016, subtitled
Women are lucky, they get to have the only organ in the human body dedicated exclusively for pleasure: the clitoris! In this humorous and instructive animated documentary, find out its unrecognized anatomy and its unknown herstory.
HEDGE
Amanda Bonaiuto
6 min, digital file, 2018
A singularly comical/surreal vision of a family visiting a funeral home.
née Rabbit
Hallie Bahn
3 min, digital file, 2018
née Rabbit confronts the mind's struggle to maintain a true identity even as our memory begins to fade. Can we continue to know ourselves when we have no recollection of our past actions and reactions? Do we adapt our identity to incorporate this loss into our life's story? Or do we resign ourselves to wake up each day anew and if so, who are we?
Your Black Friend
Krystal Downs and Alex Krokus
3 min, digital file, 2018
Ben Passmore's necessary contribution to the dialogue around race in the United States, Your Black Friend is a letter from your black friend to you about race, racism, friendship and alienation.
All Your Photos
Tammy Renée Brackett
2 min, digital file, 2019
A photo booth that promises to deliver ALL your photos for a quarter.
There Were Four of Us
Cassie Shao
7 min, digital file, 2019, subtitled
In a room, there are four people.
Life24
Kristjan Holm
9 min, digital file, 2019
Confirmed bachelor Einar Jernskjegg wins the lottery.
Gay Alien Shame Parade (GASP!)
Evan Tapper and Scott Sørli
5 min, digital video, 2018, subtitled
Gay Alien Shame Parade (GASP!) was created for Nuit Rose, Pride Toronto, 2017. The previous year, Black Lives Matter – Toronto intervened in the Toronto Pride parade, resulting in significant changes to Pride 2017. Among the most controversial of BLM-Toronto's demands was the removal of police floats in Pride marches and parades. The artists were disturbed by the negative response to this demand from gay cis white men that the artists encountered on social media and in person. These men had no memory, nor understanding, of the long history of police violence against the LGBT+ communities, and especially against People of Colour, a history that continues today. In solidarity with BLM-Toronto, the artists animated a satirical Shame Parade in another world, composed entirely of floats that document police violence against the LGBT+ communities in the greater Toronto area from the 1940s to the present day.
Flowerbombs
LIZN'BOW
2 min, digital file, 2016
Flowerbombs is an infomercial made during a 6 week new media feminist workshop series in partnership with Breakthrough Miami outreach program.
Bios of the artists and curator
Amanda Bonaiuto (b. 1990) is an animator and artist originally from Massachusetts. She currently lives and works in Los Angeles. Her work has screened at the Annecy International Animated Film Festival, Stuttgart Festival of Animated Films, Ann Arbor Film Festival, Ottawa International Animation Festival, Slamdance, Pictoplasma, and more. She is a 2017 Princess Grace Honoraria in Film. She graduated with an MFA in Experimental Animation from CalArts in 2018.
Cassie Shao is an Animation Artist currently based in Los Angeles. She is a graduate of SAIC and Hench-DADA School of Cinematic Arts at USC. She works across the field of independent films, music videos, projection mapping, advertising as well as animated television series. Her last short film Synched screened at festivals such as MIAF, LIAF, Athens Animfest and Anim!Arte, and received two awards. Her collaborative project Black Bird with live action director Haonan Wang screened at Ars Independent, Cucalorus and KLIK etc. It also won several awards including Best Animation at Ibiza Music Video Festival. She recently completed her MFA graduation film There Were Four of Us and is sending it worldwide.
Evan Tapper received a BFA Honours from the School of Art, University of Manitoba and a MFA from the School of Art, Carnegie Mellon University. His multimedia work has been exhibited throughout Canada, the United States, Europe, South America, the Middle East, Australia and Asia. He has received grants and awards from such organizations as the Canada Council for the Arts, the Ontario Arts Council, New York State Council on the Arts, the Manitoba Arts Council, and the Toronto Arts Council. Evan has held academic appointments at the State University of New York Fredonia, McMaster University, the Ontario College of Art and Design University, and the University of Toronto. To view Evan's work, please visit: www.evantapper.net.
Hallie Bahn is an interdisciplinary artist working in stop-motion animation. Through her narratives and handcrafted sets, Bahn's practice explores themes of time, memory, and self-preservation. Bahn is currently completing her MFA in Visual Studies at Minneapolis College of Art & Design.
Kristjan Holm was born in 1976 in Tallinn, Estonia. Graduated Estonian Academy of Arts in 1999 as an interior designer. In time the understanding that a room is limited to four walls, started to trouble him though. An unexpected discovery that also film frame has four walls, gave him the final impulse to change the subject and dedicate his life to investigating the ties between frames and walls.
Doggo Studios is Krystal Downs and Alex Krokus. We freelance out of Brooklyn, NY and our goal is to make cartoons of incredible power. Whether that is achieved through humor, emotional storytelling or just looking really badass depends on the project.
LIZN'BOW is a project in which we use media technology, digital tools, and community building exercises as vehicles to visualize, play, and explore different social and creative possibilities. We combine social practice and technology to create empowering collaborations with people. Our work provides space for people to form nuanced and expanded ideas of identity, representation, power, and possibility. We have worked with NSU Art Museum, Squeaky Wheel Media Center, The Bass Museum, Institute of Contemporary Art Miami, Breakthrough Miami, Hands to Help, La Sierra Artist Residency Columbia, Tempest Projects, Cunsthaus, Miami Lighthouse for the Blind, Domino Park, Borscht Film Festival, the Koubek Center, and Young at Art Museum of Fort Lauderdale.
Lori Malépart-Traversy was born in 1991 in Montreal, Canada. She studied in Studio Arts and Film Animation at Concordia University, where she graduated in 2016. Her graduation film, The Clitoris, has since been shown in more than 140 film festivals around the world and has received 15 prizes and mentions. She is now working on a project about female masturbation at the National Film Board of Canada (NFB).
Scott Sørli's transdisciplinary practice concerns itself with the moments when form and matter engage the political and economic forces that produce the city. He has taught design research at several architecture schools and has exhibited and published work internationally, winning several awards. He was co-curator of "convenience", a window gallery that provides an opening for art that engages, experiments, and takes risks with the architectural, urban and civic realms. GASP! is his first short film, with best Judy and colleague Evan Tapper.
Tammy Renée Brackett creates work that poses epistemological questions regarding identity, categorization, and location. Brackett has an MFA in Electronic Integrated Art from the School of Art and Design at Alfred University and has exhibited work in China, Japan, Croatia, Hungary, and the United States. She is a recipient of the College Art Association Professional Development Fellowship for Visual Artists, funded by the NEA. Her work has been included in the Albright Knox's biennial exhibition Beyond/In Western NY, at the Ball State Museum of Art, and in a solo show titled Deer Dear at SUArt Galleries in Syracuse NY. Brackett is currently Professor and Chair of Digital Media and Animation at Alfred State College, Alfred NY.
Tess Martin is an independent animator who works with cut-outs, ink, paint, sand or objects. Her work often blurs the boundary between experimental and narrative, animation, film and art. She has received numerous grants, prizes and artist residencies in support of her work which can be seen in festivals and galleries worldwide. Recent residencies include the Camargo Foundation (France, 2019), the Bogliasco Foundation (Italy, 2017) and Open Workshop (Denmark, 2016). Filmography: Orbit (2019), Ginevra (2017), The Lost Mariner (2014), Mario (2014), They Look Right Through You (2013), Hula Hoop (2012), The Whale Story (2012)"
16th Animation Fest curator: Leanne Goldblatt is a mother, student, and coach born and raised in Westchester, N.Y.  She is currently pursuing a masters in Studio Art at the University of Buffalo.  As an interdisciplinary practitioner Leanne works primarily in the mediums of print, sculpture, and glass to create an autobiographical body of work. 
---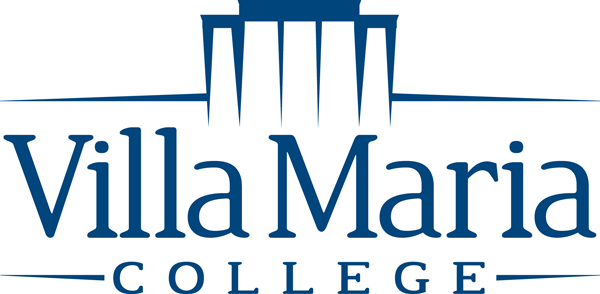 Squeaky Wheel's Animation Fest is sponsored by Villa Maria College's Animation program. Villa Maria College's Animation Program teaches the fundamentals of animation and fine art, and builds from there. The small classes are instructed by our renowned faculty, and allow students to get a personalized, hands-on education.
Banner image: Gay Alien Shame Parade (GASP!) by Evan Tapper and Scott Sørli. Squeaky Wheel's Animation Fest is sponsored by Villa Maria College's Animation program.