---

Punctures | Cecilia Vicuña & Charlie Best
September 20, 2019 @ 6:00 pm

–

February 7, 2020 @ 10:00 pm

EDT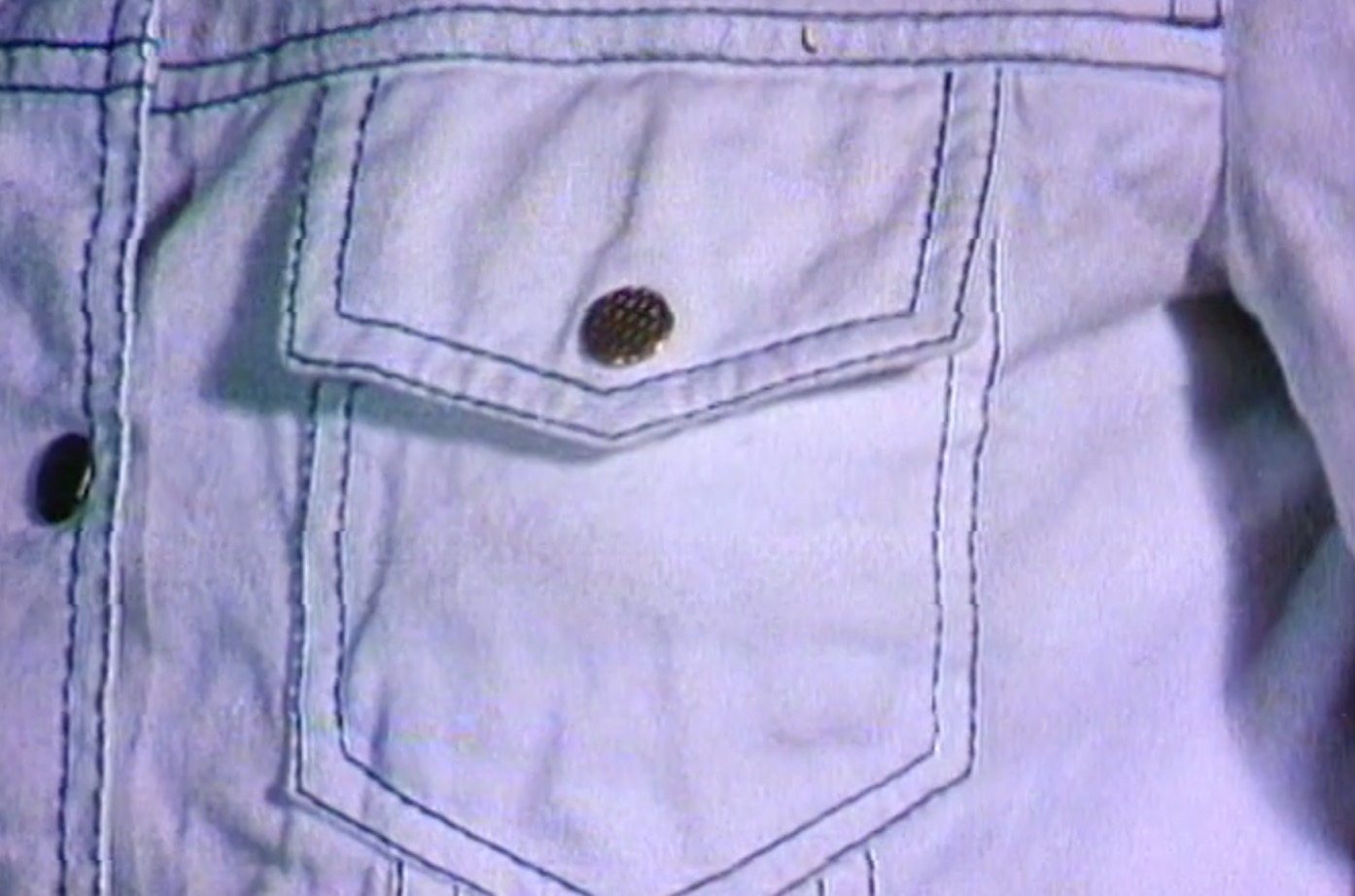 Opening and performance: Friday, September 20, 2019, 6–10pm
Curator's talk at 7:30pm
Performance by Charlie Best at 9pm.
Cecilia Vicuña on view through November 8, 2019. Charlie Best on view through February 7, 2020.
Free and open to the public.
The opening exhibition of Punctures features installations by Cecilia Vicuña and Charlie Best. Vicuña's lyrical, three-channel video La Noche de la Especies (2016) on the extinction and rebirth of life is emblematic of the legendary artists long-standing practice in text, textiles, and media. Best's We Interrupt This Program (2019) creates an invitation for confusion and joy, full of noise, for trans people. The opening will conclude at 9pm with a performance by Charlie Best, with performers Amy, Harper, Kalub, Lux, Robbi, Seth, Tabia, Taylor, and Vivian.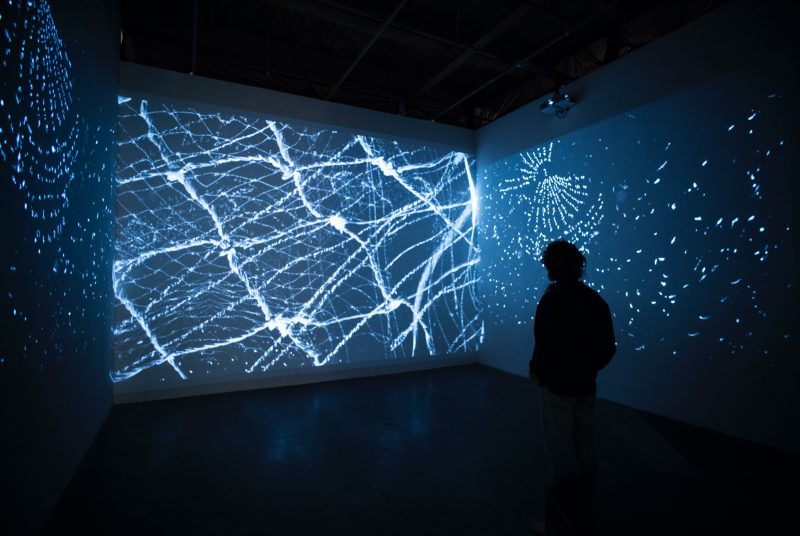 Installation view, Cecilia Vicuña: About to Happen, Contemporary Arts Center NewOrleans, March 16–June 18, 2017. Courtesy the artist and Lehmann Maupin, New York, Hong Kong, and Seoul.Photo: Alex Marks
In the gallery
Cecilia Vicuña, La Noche de la Especies, graphite on paper with three-channel video animation, 60 minutes, sound, looped, 2009
In the window gallery
Charlie Best, We Interrupt this program, four digital videos installed on crt monitors, mixed media, 5 minutes, sound, looped, 2017–2019
Charlie Best is an artist and seamstrix living and working in what is currently known as buffalo, ny. Picking and choosing between fiber and textiles, video, collage, performance, and sculpture, Charlie's work interrupts transmissions of the gender binary, lack of imagination, capitalism, and other ills lurking in common cultural forms. Richard Scarry illustrations, men's shirts, catholic mass, and network television are just some of what awaits the cut of the scissors. Charlie is committed to the joys, lessons, fears, and aesthetics of nonbinary imagination practices. They received a bfa in sculpture and expanded media from alfred university's school of art and design (2018), and were the recipient of a fellowship to the cite internationale des arts, paris, france. They have exhibited locally and nationally, most recently at sugar city (buffalo, ny) with "something from the basement". The current interests of their practice include the application of anarchist tactics/thoughts/dreams and children's stories to garment and accessory design, and the history of VHS. Charlie and collaborator Jaz Palermo are in pre production for their first film, titled st. tilapia's school for gayward girls, which they both hope gets banned somewhere.
Cecilia Vicuña is a poet, artist, filmmaker and activist. Her work addresses pressing concerns of the modern world, including ecological destruction, human rights, and cultural homogenization. Born and raised in Santiago de Chile, she has been in exile since the early 1970s, after the military coup against elected president Salvador Allende. Vicuña began creating "precarious works" and quipus in the mid 1960s in Chile, as a way of "hearing an ancient silence waiting to be heard." Her multi-dimensional works begin as a poem, an image that morphs into a film, a song, a sculpture, or a collective performance. These ephemeral, site-specific installations in nature, streets, and museums combine ritual and assemblage. She calls this impermanent, participatory work "lo precario" (the precarious): transformative acts that bridge the gap between art and life, the ancestral and the avant-garde. Her paintings of early 1970s de-colonized the art of the conquerors and the "saints" inherited from the Catholic Church, to create irreverent images of the heroes of the revolution. A partial list of museums that have exhibited her work include: The Museu de Arte Moderna do Rio de Janeiro, Brazil; The Museo Nacional de Bellas Artes de Santiago; The Institute of Contemporary Arts (ICA) London; Art in General in NYC; The Whitechapel Art Gallery in London; The Berkeley Art Museum; The Whitney Museum of American Art; and MoMA, The Museum of Modern Art in New York.
This exhibition is part of Punctures: Textiles in Digital and Material Time. Consisting of three exhibitions and public programs that weave into each other, Punctures features artists who are invested in the intersections and history of textile practices, media art, and critical and liberatory politics, including trans fashion and domesticity; gendered and immigrant labor under global racial capitalism; Gelede women's commemoration, protest and power as represented in textile work; speculative future-casting through Oglala Lakota knowledge systems, and more. The exhibition features installations by Betty Yu, Cecilia Vicuña, Charlie Best, Eniola Dawodu, Kite, and Sabrina Gschwandtner, performances by Charlie Best, Jodi Lynn Maracle, and Kite, and screenings of work by Jodie Mack, Pat Ferrero, Sabrina Gschwandtner, and Wang Bing. Punctures design by Kelly Walters.
Image: Charlie Best, We Interrupt This Program (2019). Special thank you to Lehmann Maupin Gallery and Seneca Lake Wine Trail.
Related Events