---

Punctures: Textiles in Digital and Material Time
September 20, 2019 @ 6:00 pm

–

February 7, 2020 @ 10:00 pm

EDT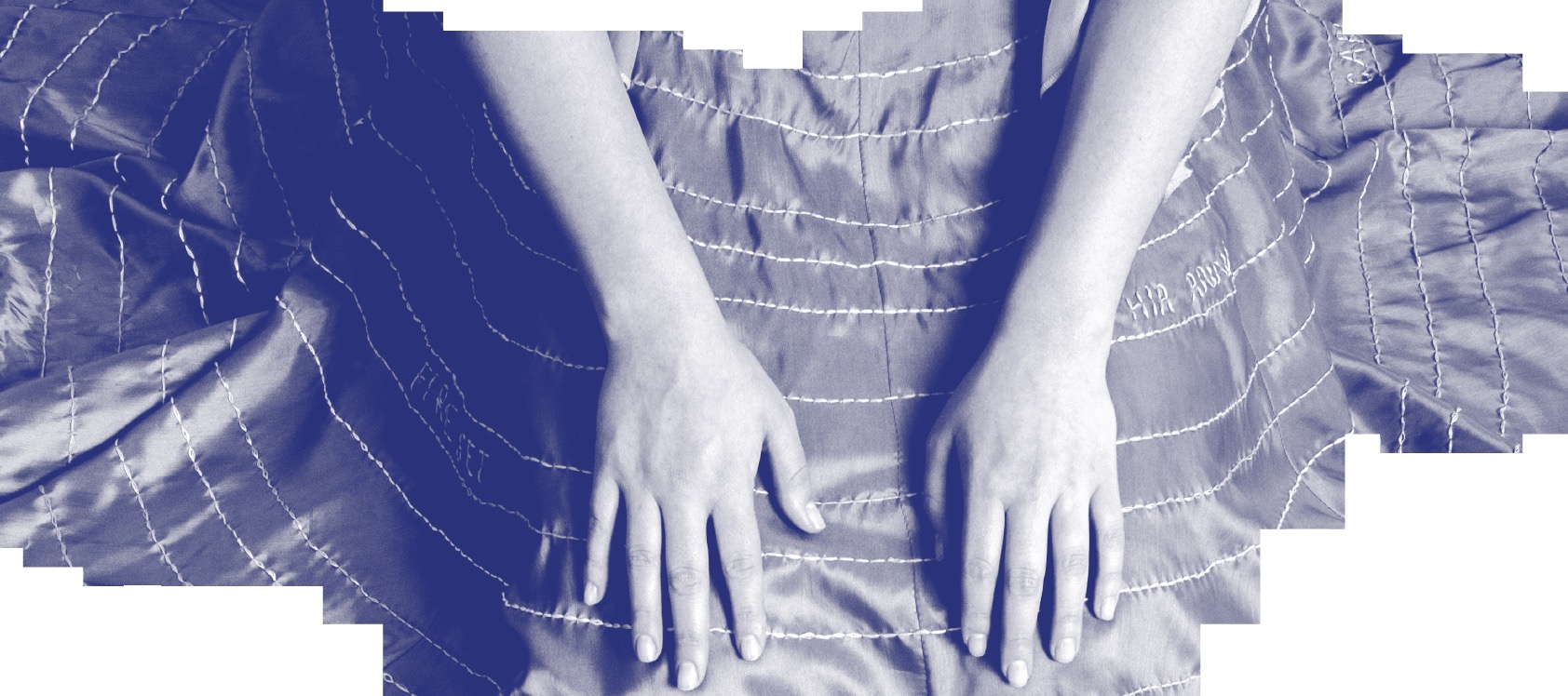 September 20, 2019–February 7, 2020
Squeaky Wheel is pleased to announce Punctures: Textiles in Digital and Material Time. Drawing from the little-known but expansive history connecting media arts and textile production, the exhibition features artists invested in the material, critical and liberatory politics of their intersections.
From the Lumière brothers taking the intermittent motion of a sewing machine to create the cinematograph, to the punch cards of the Jacquard loom forming the basis of modern computation, and the role of sewing and gendered labor in jobs like editing and dyeing in film production, textile production remains an essential, but insufficiently unacknowledged formal and social influence on media arts. These underpinnings aim to not only explicate an alternate history, but are meant to find ways to speculate new futures for media practice.
Consisting of three exhibitions and public programs that weave into each other, audiences will engage with artworks exploring a wide range of practices including, trans fashion and domesticity; gendered and immigrant labor under global racial capitalism; Gelede women's commemoration, protest and power as represented in textile work; speculative future-casting through Oglala Lakota knowledge systems, and more.
The exhibition features installations by Betty Yu, Cecilia Vicuña, Charlie Best, Eniola Dawodu, Kite, and Sabrina Gschwandtner, performances by Charlie Best, Jodi Lynn Maracle, and Kite, screenings of work by Jodie Mack, Sabrina Gschwandtner, and Wang Bing, and guest speakers such as Jasmina Tumbas and Jolene Rickard.
Additional Punctures events in 2020 to be announced. Punctures design by Kelly Walters. See the schedule below.
Friday, September 20, 2019, 6–10 pm
Performance at 9pm
Opening | Punctures: Cecilia Vicuña and Charlie Best
Cecilia Vicuña on view through November 8, 2019
Charlie Best on view through February 7, 2020
Wednesday, September 25, 2019, 7 pm
Screening | Punctures: Wang Bing's Bitter Money
Friday, November 22, 2019, 6–9 pm
Opening | Punctures: Eniola Dawodu and Kite
On view through December 21, 2019
Saturday, December 7, 2019, 7 pm
Performance | Punctures: Kite's Everything I Say Is True
Wednesday, December 11, 2019, 7 pm
Screening | Punctures: Jodie Mack's The Grand Bizzare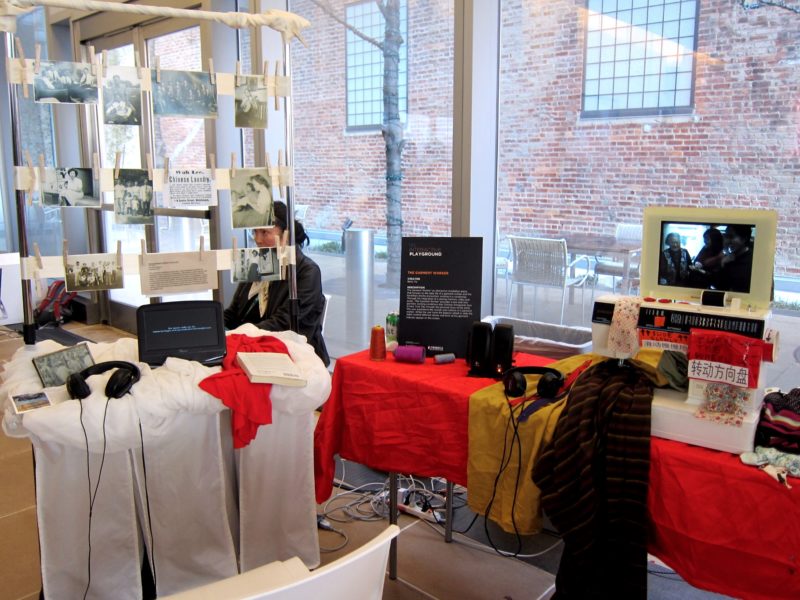 Friday, January 10, 2020, 6–9pm
Opening | Punctures: Betty Yu and Sabrina Gschwandtner
On view through February 7, 2020
Saturday, January 11, 2020, 12–2 pm
Special Workshop | Punctures: Threading Roots with Augmented Reality
Wednesday, January 15, 2020, 7 pm
Screening | Punctures: no idle hands and Hearts and Hands
Wednesday, January 29, 2020, 7 pm
Screening | Punctures: Threading Histories
Friday, February 7, 2020, 7 pm
Artist Talks & Closing | Punctures: Charlie Best and Jodi Lynn Maracle
---
Punctures is made with generous support by the County of Erie and County Executive Mark Poloncarz, the National Endowment for the Arts, New York State Council on the Arts with the support of Governor Andrew M. Cuomo and the New York State Legislature, the Andy Warhol Foundation for Visual Arts, the Creative Arts Initiative at the University at Buffalo, and individual members, businesses, and supporters. The curator would like to thank 5harfliler, Independent Curators International and the SAHA Foundation, Aily Nash, Claire Schneider, Elisa Auther, Faraz Anoushahpour, Herb Shellenberger, Patrick Friel, Rachel Adams, RAW Material Company, Steve Polta, and Tina Rivers Ryan.