---

Squeaky Wheel's 18th Animation Fest!
September 3, 2021 @ 8:00 pm

–

September 4, 2021 @ 9:00 pm

EDT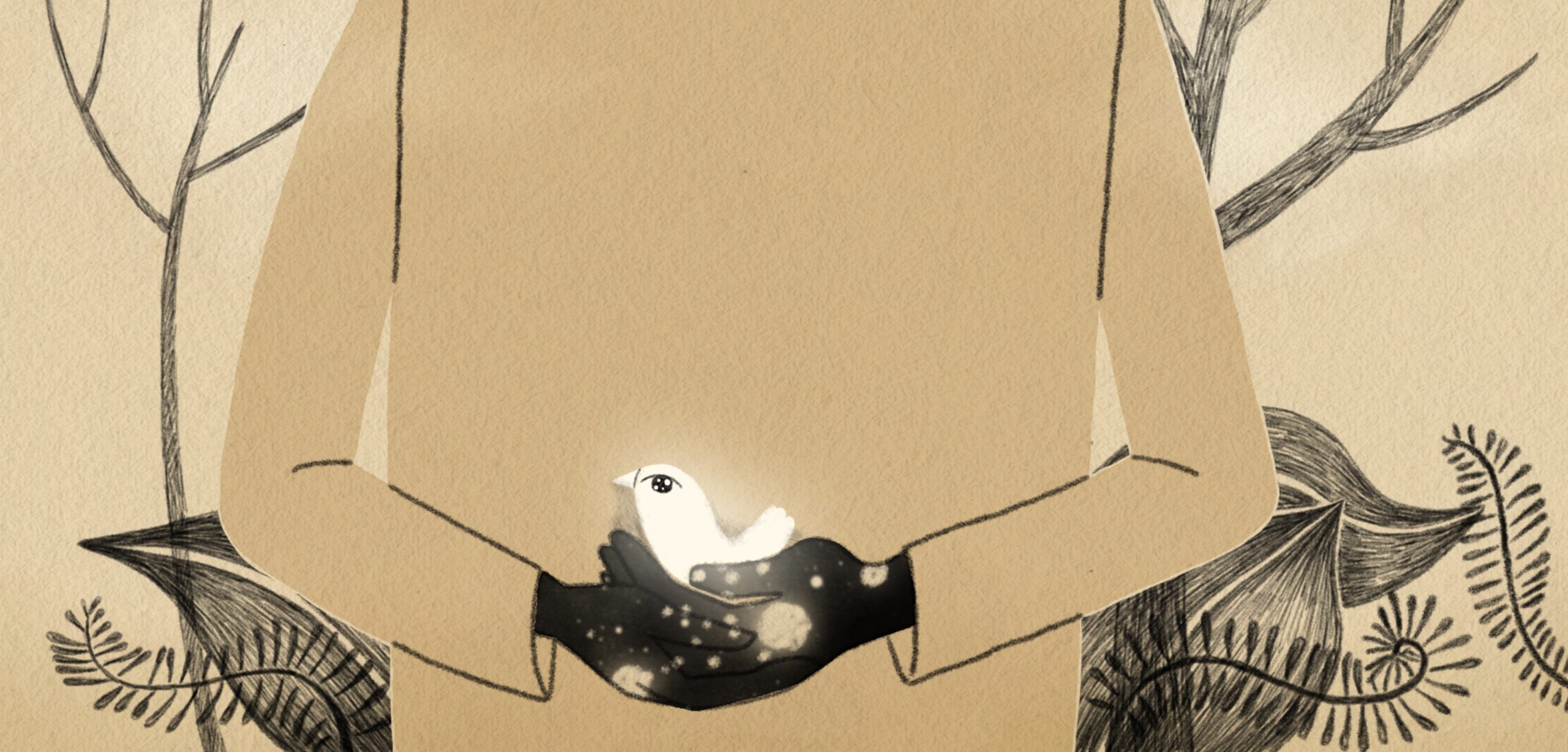 September 3, 2021, 8 pm ET
@ Albright-Knox Northland and virtually
Free
Reserve your in-person spot here or register for the virtual screening here.

Squeaky Wheel's family-friendly Animation Fest returns to delight, amaze, and excite with a program of short films from Western New York and around the world! In partnership with Villa Maria College, this year's Animation Fest will be an outdoor drive-in and sit-down screening at the Albright-Knox Northland in Buffalo, NY. Join us under the stars for a dazzling showcase of artist-made animations, from the hand-drawn to stop-motion to 3D modeling, and more. If you can't make it in person, be sure to join the virtual Fest, screening simultaneously wherever you are!
The 18th Animation Fest features films by Abby Castillo, Becky Brown, Benjamin Rosenthal and Eric Souther, Emma Geiger, Gabriella Mykal, Hanlin Wang, Lydia Moyer, Petra Zlonoga, S4RA, Terrance Houle & Neko Wong-Houle. This years event welcomes back curator Tabia Lewis who will provide a special remote introduction to the event. A post-screening Q&A with the curator and filmmakers will take place on Google Docs after the screening. Please note that some of the films include flashing images, and distorted video and audio. See details in the program below.
How to attend in-person:
RSVP for the event at the link above on the Albright Knox to reserve your spot! Drive-in and view the event from your car, or bring blankets and lawnchairs for an open air screening. See more information, including guidance regarding COVID-19, at the Albright-Knox event page.
How to attend virtually:
Register above at the link. An email with a link will be sent to your email address, accessible on the event date. The films will be accessible for 24 hours. Squeaky Wheel members get extended access to the films for 72 hours. Not a member? Sign up here.
Click on the arrows below to expand.
[expand title="Program"]
Total duration: 45 minutes. Please note that some films feature flashing images, distorted video, and distorted audio. You can see which films below. Descriptions and images for the films provided by the filmmakers.
These pieces speak to disruption or (re)construction, largely by non-narrative means. It felt really relevant considering the world at large had experienced a huge disruption and almost simultaneous reconfiguration of their lives so recently. These two things aren't necessarily opposites, but complementary and sometimes the very antidote to one another.  When something we know to be just or honest isn't, we make a motion to disrupt that; that which we don't understand, we examine in an attempt to. – Tabia Lewis.
Terrance Houle & Neko Wong-Houle, Otanimm/Onnimm (Daughter/ Father), 3:33 min, 2020
A short animation based on the relationship of an Indigenous artist and his daughter, and their deep connection to one another. Using dialogue, music, traditional animation, stop-motion, experimental DIY photography using Caffenol (coffee/vitamin C developer) and 2D rotoscoping Terrance and his daughter Neko share a unique look at an indigenous father/daughter story.
Emma Geiger, Elysian, 1:06 min, 2021
Elysian is an expression of a memory of connection, reduced to momentary sketches.  In it the passage of time is experienced as the alternating absence and presence of light.  The images are a collection of memories in Southern California, linked by their emotional content- a found paradise.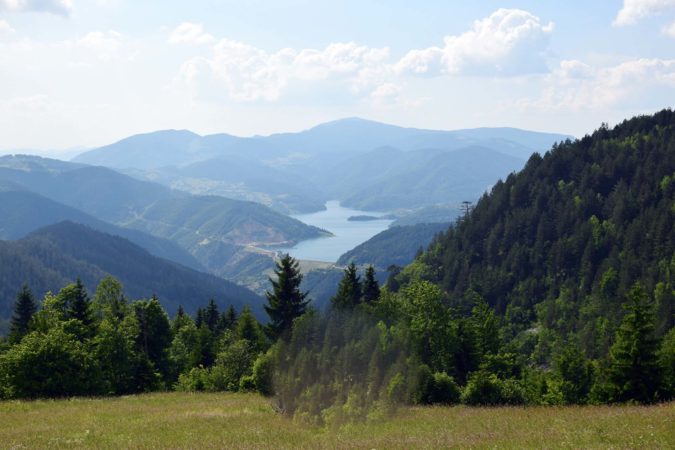 Lydia Moyer, Study for Unsettling, 2:16, 2016. This film features flashing images.
Sourced from images on cabinporn.com, a popular website that catalogs pictures of tiny cabins in sublime landscapes, Study for Unsettling is a frame-by-frame animation that erases the focal point of the built structures to recast the viewers' attention on the natural environments in which the structures sit. The marks left are remnants of the disruptive energy of settlers.
Becky Brown, dark parts, 4:51 min, 2020. This film features distorted audio and video.
"I was learning Blender when I started making this piece, and while browsing related content, I frequently saw renders posted of manicured houses too perfect to imagine myself living in them. These were renders of houses so well done you could mistake them for reality, but so uncluttered that no one could possibly live there. So I decided I wanted to make a piece about putting some ugliness back in. I wrote and finished everything by February 2020, just a month before the dream-like house-trap shown in this piece became a reality for everyone! Or, said another way:
This piece is inspired by perfect, impossible homes,that exist only between magazine covers and the visions of architects. Homes before the people are in them, before the newspaper pile on the sofa, before the rotting grapefruit in the back of the fridge, before the overflowing laundry basket beside the bed. Homes when they are just ideas, places that seem to smudge all their textures away when you dream about them, illuminated by axioms you are so certain of until you wake up. Homes that make you feel less like yourself. Homes when you're not sure how to change. Homes that are just houses, raw buildings in someone else's plan for no one's future."

Benjamin Rosenthal and Eric Souther, the gleaners, and: ritual for signaled bodies, 8:33 min, 2020. This film features flashing images and distorted audio.
the gleaners, and: ritual for signaled bodies performs at the edges between body and the external, oscillating and eroding those boundaries. A ritual for creating new worlds and situations for fragmented bodies, signals pass through the joints of animated and genderless bodies and body parts entangling the body-signal-actions both materially and conceptually as these control mechanisms interfere with pre-animated content. Perpetually shifting surfaces and skins serve as sites of projection and interference, contributing to the further ""queering"" of the state of these bodies and fragments that are stretched and submerged into and outside of the environment they inhabit, as they encounter desire, distress, and ritualized oscillations. Signals that generate sounds and compel movement, the making of the images, and the body, further challenges the stability and integrity of the space; it's otherworldliness and the spatial relationships it establishes with the audience. At the edge between crisis and satisfaction, the work adopts the role of Millet's own ""gleaners,"" making-do on the boundary between sustenance and the devoid.
Extended Technical Information/Statement on LGBTQ Content:
This is an experimental animation that is made in part with live techniques where 3D animations are ""performed"" in synchronization with sound to produce images that are recorded, layered, re-performed, and re-recorded. The process in which we make this is an innovative process that pushes the boundaries of what is possible via real-time rendering.
It is important for us to clarify as artists that we feel strongly that this film comes from a queer point of view and a queer perspective. Rosenthal (as a member of the LGBTQ community) and Souther as a strong ally, are interested in disrupting hegemonic structures around what constitutes gay and queer aesthetics, which often privilege cis-white, gay male sexual desire as opposed to more diverse and divergent points of departure. The bodies in our work are both fundamentally queer in their presentation and in their actions, but the work also subjects viewers to an experience of queer ""fragmentation."" Rosenthal describes this ""fragmentation"" as related to a kind of slippage, rather than traditional compartmentalization, where identity and body construction become unstable. By subjecting the viewer to sensorially intense fragmentation, we destabilize normative viewing experiences and ""queer"" the space of the audience."
Petra Zlonoga, One of Many, 5:32 min, 2018
I am one. One of many. One of everyone yet the only one. What is it that I am looking for, that always seems out of reach?
S4RA, privacy-GrDN. Info, 8:00 min, 2021
Hybrid emulation of a website that deals with prediction (in a broad sense) which uses the coding produced into programming its own simulation as the backbone structure into a semiotic < container >  / metalanguage.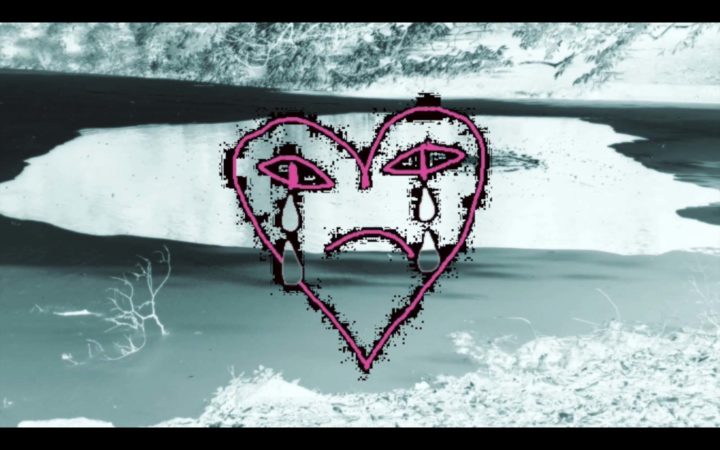 Abby Castillo, easy_v3.4, 2:21, 2020
This is the music video for my song easy_v3.4, which is composed of looping animations superimposed on clips of Portland, OR during 2020 (back when I went as "Twin Chicken" instead of "abbymachines"). Some of the clips focus on animals and nature, and one is from last year's wildfires. The song itself is a pop song about perseverance and strength, inspired by my recovery from an abusive relationship.
Gabriella Mykal, all i have pt iii, 1:47, 2021. This film features captions.
a deep dive into reality stardom and digital death, 'all i have pt iii' explores online archetypes and politics surrounding light skin black women by focusing on four case studies: Disney star turned adult actress and producer Zendaya, widely loved reality star and former Bachelorette Tayshia Adams, conservative political commentator Candace Owens, and former actress turned Duchess of Sussex Meghan Markle.
The four women's images grind and faze into each other in an illusion of cohesion as the automated voice considers how far they must be willing to go to be desired, accepted, protected, or respected."
Hanlin Wang, Neither Here Nor There, 7:47 min, 2021. This film features flashing images.
Told solely through images captured from Google Street View, Google Maps, and Google Earth coupled with text, Neither Here Nor There traverses a life from birth to death via the places that define it.
[/expand]
[expand title="Bios of the filmmakers and curator"]
Abby Castillo (she/her) is a transgender Mexican-American multidisciplinary artist working primarily in music, literature, visual and video art. She currently lives and works in Portland, OR, and she grew up at the US-Mexico border between San Diego and Tijuana.
Becky Brown is a composer, harpist, artist, and web designer, interested in producing intensely personal works across the multimedia spectrum. She focuses on narrative, emotional exposure, and catharsis, with a vested interest in using technology and the voice to deeply connect with an audience, wherever they are. She is currently pursuing graduate studies in Composition and Computer Technologies at the University of Virginia.
Benjamin Rosenthal holds (b.1984, New York, NY, Lives and Works in Kansas City, Missouri) an MFA in Art Studio from the University of California, Davis and a BFA in Art (Electronic Time-Based Media) from Carnegie Mellon University. His work has been exhibited internationally in such venues/festivals as the Stuttgarter Filmwinter (Stuttgart, Germany), High Concept Labs at Mana Contemporary (Chicago, IL), ESPACIO ENTER: Festival International Creatividad, Innovacíon y Cultural Digital (Tenerife, Canary Islands, Spain), FILE Electronic Language International Festival (São Paulo, Brazil), Vanity Projects (New York, NY), Locomoción Festival de Animacion (Mexico City, Mexico), the LINOLEUM Festival of Contemporary Animation and Media Art (Kyiv, Ukraine), and SIGGRAPH Asia (Bangkok, Thailand), among others. He has been in residence at the Fjúk Arts Centre (Husavík, Iceland), Signal Culture (Owego, New York) and the Ox-Bow School of Art (Saugatuck, Michigan), the Charlotte Street Foundation (Kansas City, Missouri), and is currently in residence at The Studios Inc (Kansas City, Missouri). His work across media explores what he theorizes as queer "technosexuality" and challenges the supremacy of physical contact in a technocultural age. Rosenthal is Associate Professor of Expanded Media in the Department of Visual Art at the University of Kansas, where he has been since 2012, and teaches video art, performance art, experimental animation, a variety of special topics seminars and interdisciplinary practices.
Eric Souther is a new media artist who draws from a multiplicity of disciplines, including anthropology, linguistics, ritual, critical theory, and New Materialism. He develops video instruments that investigate technological & cultural ecologies, agency, and emergence. He looks for new ways of seeing beyond the seductive qualities of an image, and to find unseen connections that help us understand our digital and non-digital existence. His work takes many pathways, which include single-channel video, interactive installation, projection mapping, print, virtual reality, and audiovisual performance. His work has been featured nationally and internationally at venues such as the Museum of Art and Design, NYC, Everson Museum of Art, Syracuse, NY, and the Museum of Art, Zhangzhou, China. His work has screened in The Athens Digital Arts Festival, Athens, Greece, Istanbul International Experimental Film Festival, Beyoglu, Instanbul, Cronosfera Festival, Alessandria, Italy, the Galerija 12 New Media Hub, Belgrade, Serbia, the Simultan Festival, Timisoara, Romania, and the Festival ECRÃ of Audiovisual Experimentations, Rio de Janeiro. In 2016, Eric won the Juried Award for Time-Based at the international art competition ArtPrize. He received his BFA in New Media from the Kansas City Art Institute in 2009 and his MFA in Electronic Integrated Arts from the New York State School of Ceramics at Alfred University in 2011. He currently is an Assistant Professor in the Division of Expanded Media at NYSCC at Alfred University. Eric is also a board member of Signal Culture, where he co-develops experimental video instruments (software).
Emma Geiger is a filmmaker and photographer currently based in Durham, North Carolina.
Gabriella Mykal is a West Indian American visual artist and filmmaker. Through film, video installation, writing, and sculpture, her work treats personal trauma as an access point to humor and social hyperreality. She combines narrative and experimental techniques to explore vulnerability, femme friendship, romance, and sexual disfunction as grounds for political discourse. Found footage, unreliable narrators, and oversharing craft a technicolor, Cyberfeminist sensibility. Mykal's films have been shown nationally and internationally.
Hanlin Wang grew up in Fremont, California. He discovered a love for filmmaking in the many video projects he created during high school. In college he explored this storytelling instinct through various mediums from live-action narrative and experimental shorts to virtual reality and computer-generated imagery. He admires the creative work of Richard Linklater, Wong Kar-Wai, Alfonso Cuarón, and Philip Glass. Hanlin is currently exploring the fields of VFX and computer graphics and hopes to pursue a career at the intersection of moviemaking and technology.
Lydia Moyer is a visual artist and media maker who lives and works in Central Virginia, USA.  She is a professor in the art department at the University of Virginia in Charlottesville.
Petra Zlonoga (1982) holds an MA in Graphic Design from the School of Design (2007) and MA in Animated Film and New Media from the Academy of Fine Arts in Zagreb (2011). Since 2009 she works as a freelance graphic designer, illustrator and animator. Filmography: One of Many (2018), Dota (2016), Hunger (2014), Daniil Ivanovich, You Are Free (2011, graduation film), Fox (2010, student film), Gregor (2010, student film), Daniil Ivanovich, Marry Me (2007, student film).
S4RA is a non-binary && genderqueer transmedia artist that spent endless hours fighting monsters & strolling through mazes. so, it only felt natural 2 evolve through an experimental & explorative process of gaming visual culture & popular gif files. also feeds on social media platforms 2 engage animations into the depths of gender role play & political plots. still plays old school video games.
Tabia Lewis is a Black, trans writer, curator, and DJ living on Catawba Nation territory in Charlotte, NC. While they mostly creative non-fiction and critical essays they also have an affinity for poetry. Their work is aligned with Black radical imagination, memory, mythography, and transness beyond physical matter. They're also a big fan of cartoons.
Terrance Houle and Neko Wong-Houle are an award winning father/daughter duo team who have collaborated on the recent short animation Otanimm/Onnimm. Terrance has worked extensively in the Arts Film/ Video and Performing Arts internationally, nationally & locally, Neko recently graduated from a High School program in a Performance Visual Arts and is the Award winner of the Golden Sheaf Indigenous Art Award  at the Yorkton Film Festival for Otannim/Onnimm (writer, director actor)
[/expand]
About our Partner Sponsor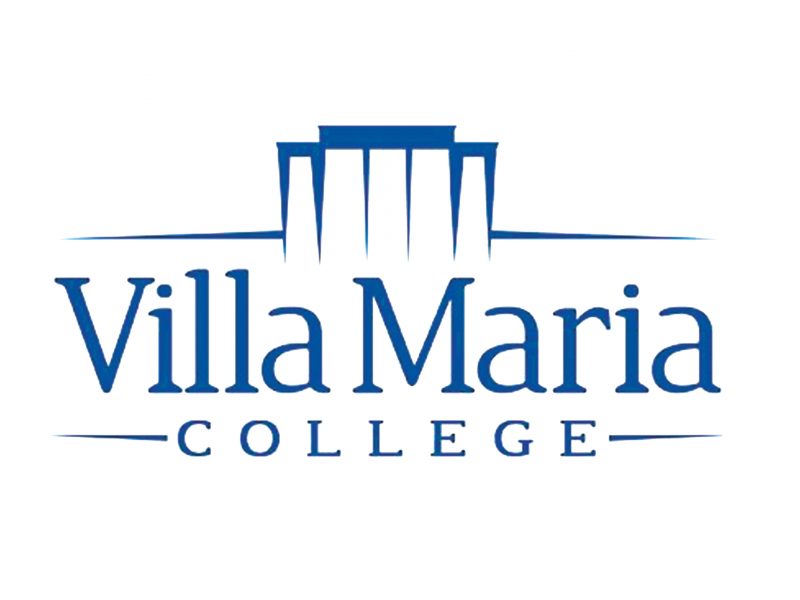 Animators belong at Villa. Look around: Animation is everywhere—movies and TV, advertising, video games. Future animators are curious, creative, and embrace technology in meaningful ways. But most importantly—they're storytellers. They have rich imaginations and take inspiration from other disciplines like photography, music, and film. At Villa, you'll channel what you discover to create characters and environments that capture the interests of a range of audiences. Click here for more information.
Sponsors
Squeaky Wheel wishes to thank the following event sponsors: Clover Group Inc., Rigidized Metals, Buffalo State College Communication Department, Department of Art at the University of Buffalo, Department of Media Study at the University of Buffalo, Fox Pest Control, Pan American Sound, and Stephens & Stephens Law Offices.
Banner image: Petra Zlonoga, One of Many, 2018
Related Events