---

Squeaky@x0: Index
March 19, 2016 @ 4:00 am

–

March 25, 2016 @ 1:00 pm

EDT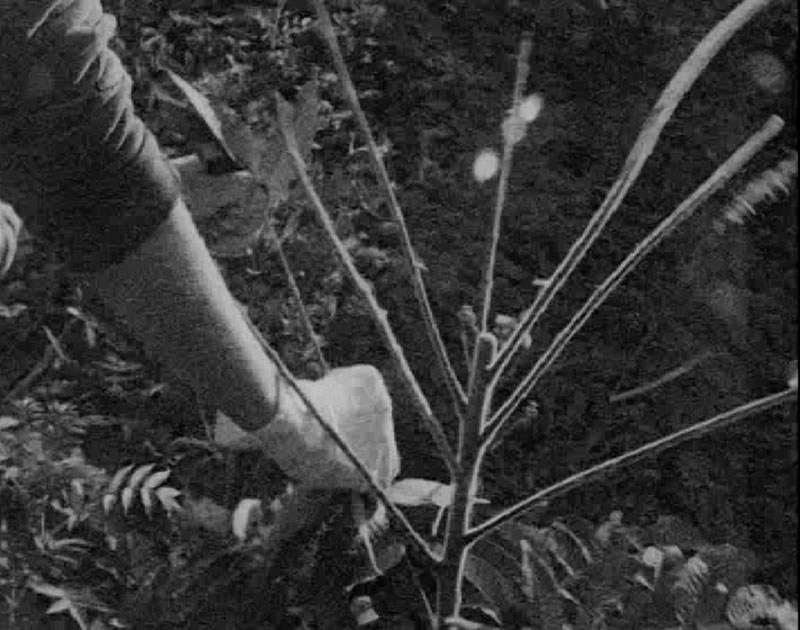 March 19th – March 25th
With work by George Bagdasarov, Diane Bonder, Cade Bursell & Jan Nagle
As part of Squeaky@x0
Video was the medium of the moment in the 80s when Squeaky Wheel was founded, becoming ever more available, ubiquitous – an icon of its era. This wasn't the only reason for its attraction though. An attempt by two Texas based investors to corner the silver market in the 70s caused the price of silver – and accordingly of film stock – to skyrocket in the late 70s. Even after the prices came down and stabilized, Kodak, in its wisdom, kept these higher prices for film stock.1 These developments greatly contributed to the decline of celluloid, and the transfer of artistic energies to electronic media that has become the norm today.
Despite the rule of electronic media, many artists continue to shoot, process, and project celluloid. To dismiss this attraction as 'mere nostalgia' is a misinterpretation of both those words. Some of these artists are older, having shot film for many years –finding mastery in muscle memory. Some are younger, allured by its deliberate process, its sculptural and performative possibilities, its colors, its opacity, its moment in history, its ability to show a physical manifestation like a fingerprint.
The artists gathered for this week's exhibition – all of whom were artists-in-residence at Squeaky Wheel – are filmmakers, post-Y2K. They capture their surroundings, they experiment with processes chemical and digital, they utilize the emotional qualities the film image has acquired in our age. We are surrounded by millions of uniform pixels, all of them vying for our attention. Perhaps there is no better time than now than to look at some light engrained on silver. – Ekrem Serdar
1 p. 85. Quarles, Mike. Down and Dirty: Hollywood's Exploitation Filmmakers and Their Movies. Jefferson, NC: McFarland, 1993.
INDEX
Program length: 42 minutes
Motels Motels Motels Motels
Jan Nagle
3:33 min, Super 8mm transferred to digital, USA, 2010
Once a booming tourist destination, Niagara Falls, New York exists as a shadow of its former glitz and glory; this film attempts to describe the psychic space that has been created in its wake, while celebrating, commemorating and mourning that history.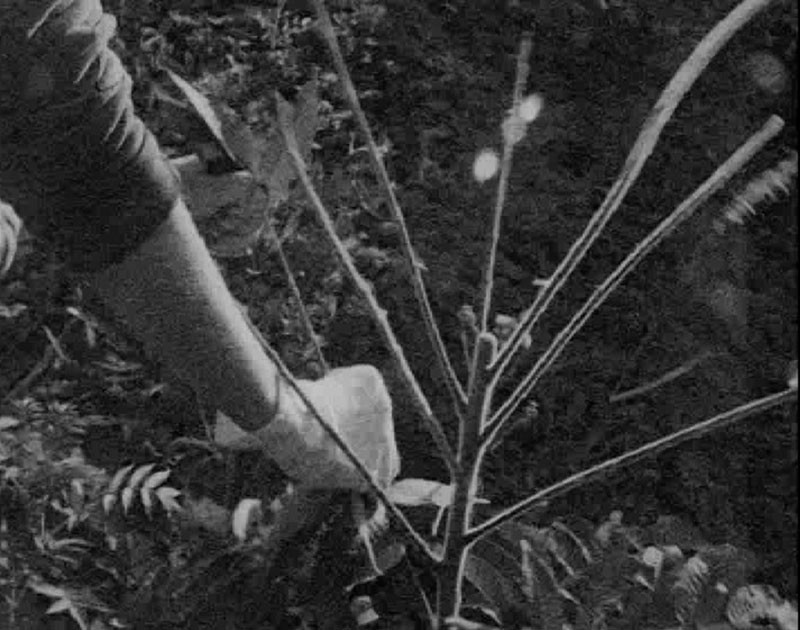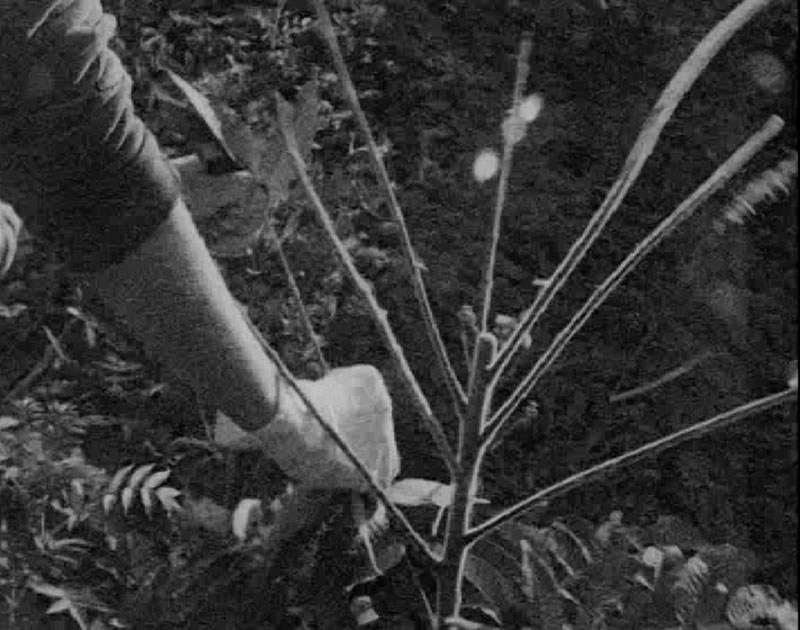 Rhus Typhina
George Bagdasarov / LABODOBLE INFINITO (with Alex Moralesova)
2:48 min, 16mm transferred to digital, Germany, 2010
Rhus Typhina is one in a series of Labodoble experiments of the natural (organic) film developers. The structure of the film is based on the chemical formula of the Rhus Typhina's developer. The main protagonist of the film is a species of flowering plant in the family Anacardiaceae, which has leaves and berries that have been mixed with tobacco and other herbs and smoked by Native American tribes (LI). We tried to apply the properties of the Rhus Typhina in the photochemistry. The film catches the research, experiments, harvesting and preparation of the film developer in which latter original negative was developed. The nonlinear structure of the chemical formula as well as nonlinear research of the process reflected in an order of the frames. There is no post-production except sound all editing work is made while film was loaded in camera before chemical development.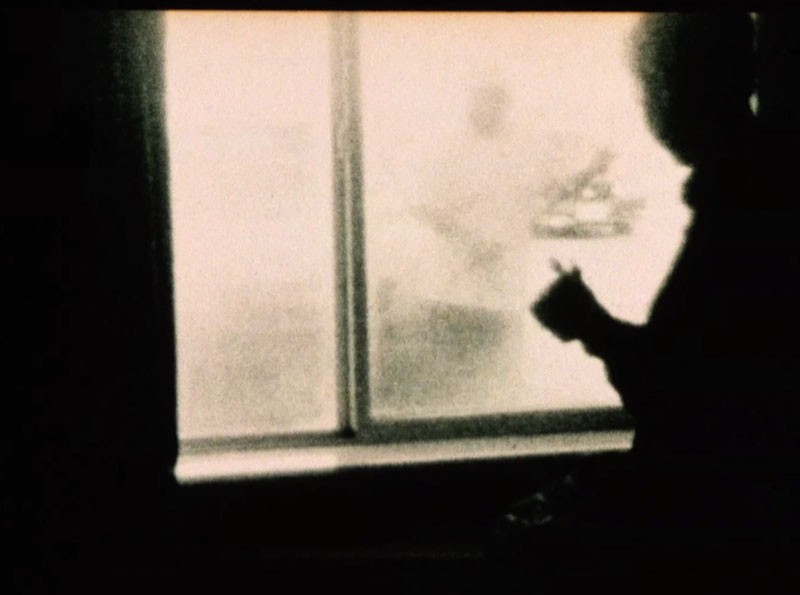 Closer to Heaven
Diane Bonder
15 min, 16mm transferred to digital, USA, 2003
Urban ghosts collide, abandoned umbrellas tumble down the streets, my father calls again and again to say goodbye. A film about loss, longing and changing weather.
Original Score: Terry Dame
Sound and Effects: Mary Feaster
Awards: Best Experimental Film, Arts Fest Film Festival, 2004; Best Experimental Film, Bearded Child Film Festival, 2004; 2nd Place, James River Film Festival, 2004; Third Place, Sarah Lawrence College Experimental Festival, 2004; Best Audio Award, Ann Arbor Film Festival, 2003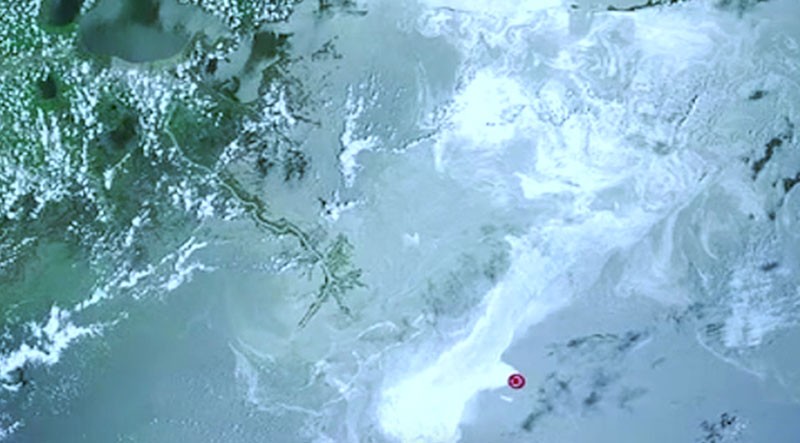 Wavelands
Cade Bursell
21 min, Super-8, 16mm & Hand painted leader transferred to digital, USA, 2014
Waveland is a deeply personal elegiac tone poem that speaks to the sensual and polyphonous relationship connecting humans, sea life and waves.
Related Events