---

Virtual Event
Hala Lotfy's Coming Forth by Day
October 28, 2020 @ 7:00 pm

–

9:00 pm

EDT

Virtual Event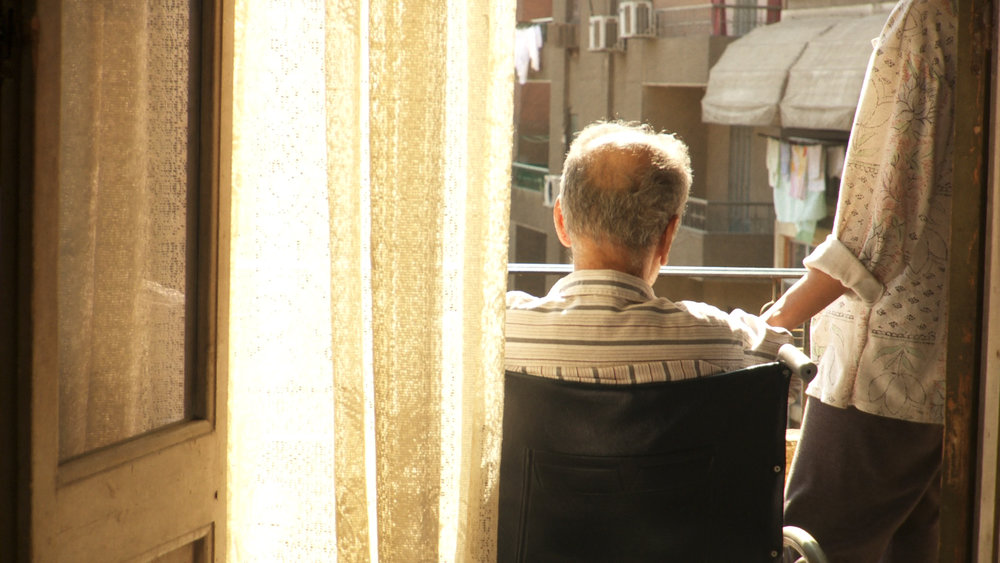 Wednesday, October 28, 2020, 7–9:30 pm ET
Free or suggested donation
Conversation with Hala Lotfy and Ekrem Serdar at 8:50 pm ET.
Registration required. Click here to register.
Access information: The film is presented in Arabic, with English subtitles. Video introductions and conversations will feature ASL interpretation and open captions. The Google Doc Q&A features screen reader and screen magnification support. If you encounter any issues, please send us a text message at 716-427-4125.
Hala Lotfy's 2012 intimately observed narrative feature film Al-khoroug lel-nahar (Coming Forth by Day) follows a day and night in the life of a young woman named Suad living in Cairo on the days before the Egyptian Revolution. Living with her sick and disabled father, whom she takes care of with her nurse mother, Lotfy's quiet and powerful film depicts the vigilance, routines, exhaustion and isolation that can accompany care work. When Suad decides to leave the house for a few hours, a tide of change is set into motion. Set against the backdrop of a country at a moment of change, and titled after the Egyptian Book of the Dead, Lofty's award-winning film heralded a new Egyptian cinema as it stretches time to imagine what comes tomorrow.
I had this feeling that we were suffocating. Anyone who visited Egypt before the revolution just caught this feeling in the air. It was a huge despair and everyone had the feeling we could not proceed this way. So the film was not intended to be like this but it was something I could not avoid. Losing hope, I could not avoid that. – Hala Lotfy, The National
Following the screening, the filmmaker will be present for a conversation and Q&A with Ekrem Serdar. Audiences will be able to leave reactions, comments, and questions through a shared Google Doc. Instructions for how to view and participate in the event will be communicated via email. The event will be available to view for 24 hours after the event and SW members will have access for 72 hours.
This event is part of Timeline(s) of Care. Comprised of five single-night screenings, artist talks, and interactive events taking place throughout Fall 2020. The series focuses on illness, disability, and care work across generations, crisscrossing timelines, and the minutiae of personal, social, political, and institutional life. These works acknowledge the lives and work of those who came before us to create different tomorrows.
Bio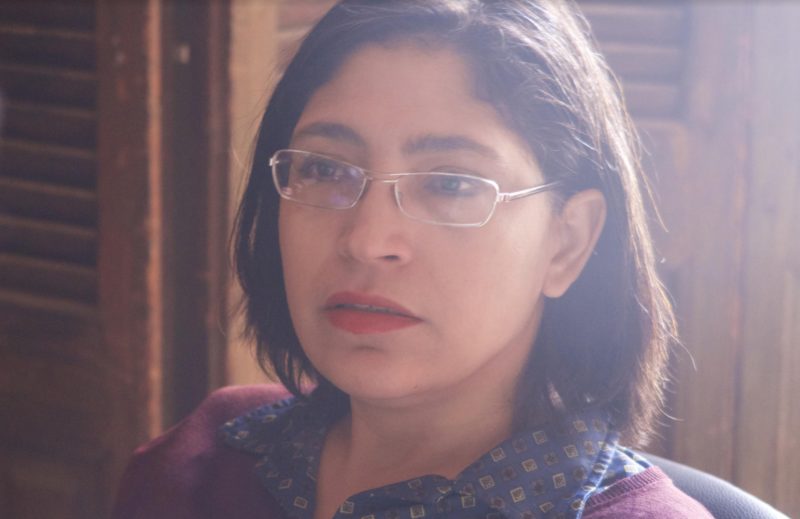 Hala Lotfy is an Egyptian director, producer and the founder of Hassala Films collective. Ann Al Sho'our Bel Berouda ("Feeling Cold", 2005) is one of her notable documentary works, which received numerous awards including the Special Jury Prize at the National Film Festival in Egypt. Lotfy also created seven documentaries for the TV series Arabs of Latin America for Al Jazeera. In 2011, she was chosen by Charlotte Rampling to receive the Katrin Cartlidge Foundation Award. Lotfy's feature fiction debut "Al-khoroug lel-nahar (Coming Forth by Day, 2012) had its European premiere at the Berlinale Forum in 2013 and won many awards including the Prize of the FIPRESCI jury and Best Director from the Arab World at Abu Dhabi Film Festival. EXT./Night (2018) is the latest feature fiction she produced, which premiered at the Toronto International Film Festival in 2018.
Ekrem Serdar is the curator at Squeaky Wheel.
Related Events