Friday, November 6, 2020, 7–9:30 pm ET
Conversation with Jordan Lord and Emily Watlington at 8:45 pm ET.
Free or suggested donation
Registration required. Click here to register.
Access information: The film is presented with open captions and audio description. Video introductions and conversations will feature live captions and ASL interpretation. The Google Doc Q&A features screen reader and screen magnification support. If you encounter any issues, please send us a text message at 716-427-4125.

Watch the conversation with Jordan Lord, Albert Lord, Deborah Lord, and Emily Watlington above.
Made over five years, Jordan Lord's feature-length documentary Shared Resources depicts the filmmaker and their family after Lord's father was fired from his job as a debt collector and their parents declared Chapter 13 bankruptcy. Following their parents day to day lives and the filmmaker's complicated relationship with them, the film self-reflexively utilizes open captions and visual descriptions both to provide access to Blind and Deaf audiences and to open the processes of documentary-making and reception. Much as the film finds the ties of moral, institutional, societal, and financial debt amongst the filmmaker and their family members, it accordingly asks what debts are owed to audiences. Moving, humorous, and propelled by Lord's central question – what does it mean to owe each other everything – Shared Resources depicts a Southern, white, middle-class family navigating the devastating effects of capitalism to propose a documentary practice based in continual consent and acknowledgment of the debts between filmmakers, the people whose lives they document, and audiences.
The filmmaker will be present for a conversation and Q&A with Emily Watlington following the screening. Audiences will be able to leave reactions, comments, and questions through a shared Google Doc. Instructions for how to view and participate in the event will be communicated via email. The event will be available to register and view for 24 hours. SW members will have access to the event for 72 hours.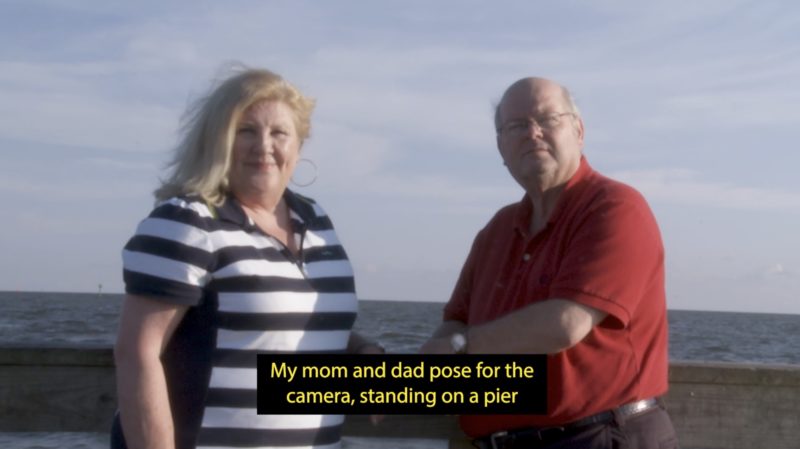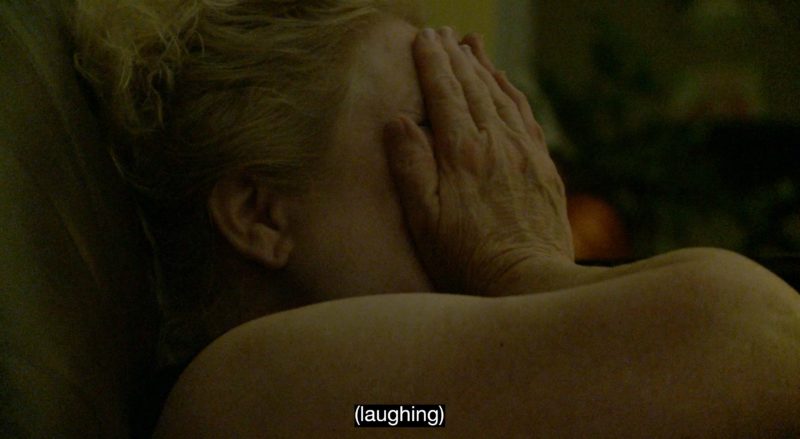 This event is part of Timeline(s) of Care. Comprised of five single-night screenings, artist talks, and interactive events taking place throughout Fall 2020. The series focuses on illness, disability, and care work across generations, crisscrossing timelines, and the minutiae of personal, social, political, and institutional life. These works acknowledge the lives and work of those who came before us to create different tomorrows.

Bios of the artists
Jordan Lord is a filmmaker, writer, and artist, working primarily in video, text, and performance. Their work addresses the relationships between historical and emotional debts, framing and support, access and documentary. Their work has been shown internationally at festivals and venues including DOCNYC, Artists Space, Anthology Film Archives, and Camden Arts Centre. Their solo exhibition of video work "After…After…" was presented by Piper Keys at Raven Row in London, UK, and their work was screened as part of the festival on art and disability "I Wanna Be with You Everywhere" at Performance Space NY.
Emily Watlington is assistant editor at Art in America. She writes about contemporary art—primarily video—often through the lenses of feminism and disability justice. A Fulbright scholar with a master's degree from MIT in the history, theory, and criticism of architecture and art, she has held curatorial positions at the MIT List Visual Arts Center and MassArt's Bakalar and Paine Galleries (now the MassArt Art Museum). Her writing has appeared in publications such as Artforum, Mousse, and Frieze, and she has contributed to numerous books and exhibition catalogues, including Before Projection: Video Sculpture 1974–1995 (2018), An Inventory of Shimmers: Objects of Intimacy in Contemporary Art (2017), and Independent Female Filmmakers (Routledge, 2018).
Images provided by Jordan Lord and Emily Watlington. Jordan Lord's picture by Mengwen Cao.