---

Squeaky Wheel's 19th Animation Fest!
October 14, 2022 @ 5:30 pm

–

7:00 pm

EDT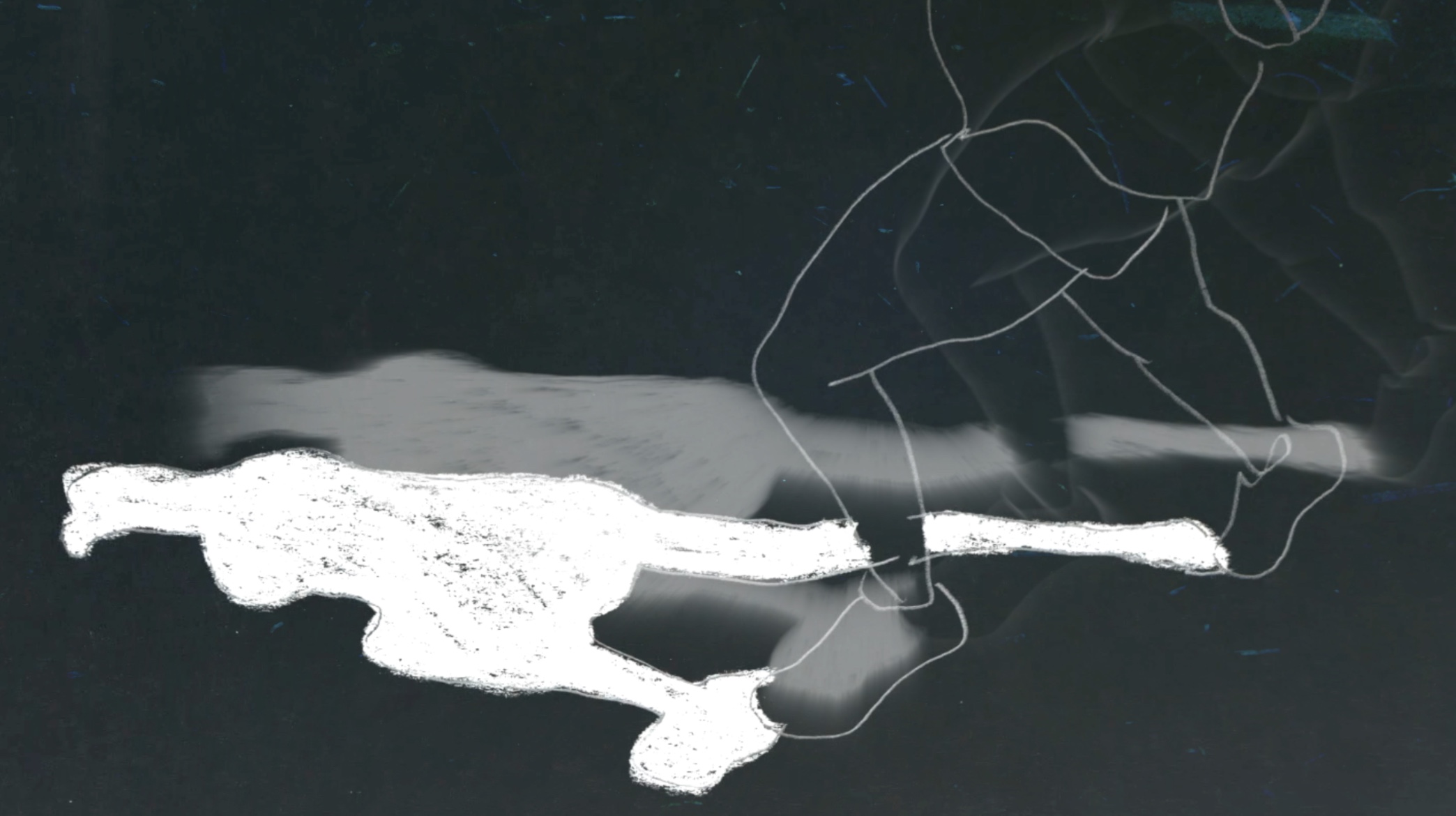 Friday, October 14, 2022, 5:30 pm ET
In-person at the Burchfield Penney Art Center as part of M&T Second Fridays
Free or suggested donation
To attend the in-person event, just come to BPAC!
Squeaky Wheel is excited to present the annual 19th Animation Fest! The annual festival features some of the most exciting voices working in animation today, from Western New York and beyond.
The eleven short films in the 19th Animation Fest feature animation techniques such as rotoscoping, 3D animation, stop-motion, hand-drawn celluloid films, music videos and documentary works. These unique and personal films address topics and concerns such as gender and sexuality, women in the history of animation, disability and belonging, the perceptual possibilities of animation, and much more.
Featuring films by Ahmad Saleh, Anne-Marie Bouchard, Hannah R.W. Hamalian, James Leong Holston, Kelly Gallagher, LIZN'BOW (Liz Ferrer & Bow Ty Enterprises Venture Capital), Lynn Kim, Marisa Michaels and Sianna Le, Poyen Wang, Wenhua Shi, and Youmee Lee. Curated by Ekrem Serdar and Zainab Saleh.
Access information:
For in-person viewers, see accessibility information for BPAC here. The in-person screening will feature an ASL interpretation for the introduction and Q&A. See individual film descriptions for caption and subtitle information in the "Program" section below.
For online viewers: See individual film descriptions for caption and subtitle information in the "Program" section below.The screening will be available to view for 24 hours, and 72 hours for Squeaky members. Ahmad Saleh's Night is not available for online viewers.
Please see the individual film descriptions for content notes. Some of these films may contain strong themes such as war, trauma, body dysmorphia, flicker, or images that may be unsuitable for young children.
Youmee Lee, Rite of Identity
4:16 min, sound, 2022, USA
A 2D animation film about a deaf girl who has exceptional artistic talent but struggles with an overwhelming soundscape. Many deaf symbols and motifs are conveyed through her lens. The film is based on Youmee Lee's personal experience as a deaf student in a mainstream school.
Wenhua Shi, Because the Sky is Blue
4 min, sound, 2021, USA
Muybridge captured the galloping horse one hundred forty years ago in a brief 12 frames. The duration of today's social media video clips is similar to Muybridge's brevity. Wenhua tries to reimagine what subject Muybridge would capture today. All source footage is from Wenhua's social media feed. He used the cyanotype method to reprint the individual frames to create the final short videos.
Anne-Marie Bouchard, Bleue
2:48 min, sound, 2021, Canada
Content notes: Flickering imagery
An improvised film around the color blue and a questioning. This gestural film is woven over my moods during the pandemic lock-down. Constraints: 100 feet of transparent film; work on the persistence of vision (drawings 1 image out of 2). Acrylic paint, nail polish, and inks are applied directly on 16mm film. Marie-Loup Cottinet improvised the music on her cello over the animation.
James Leong Holston, Olive and Otis
5:20 min, sound, 2022, USA
Content notes: Animated nudity, body dysphoria, brief animated images of surgery and blood
A short animated horror film about dysphoria, gender transition, and the self.
Marisa Michaels and Sianna Le, You Are What You Eat
1 min, sound, 2022, USA
A short, gem-like and precise animated film by two students working collaboratively at Nichols School. Winner of the Squeaky Wheel award at the 2022 Nichols School Flickfest.
Hannah Hamalian, The Golden Age
9:58 min, sound, English with captions, 2021, USA
An experimental documentary examining the traumatic history of being a woman at work in the animation industry. I put myself into conversation with a generation of women who experienced restricted creative opportunities in animation and a lack of acknowledgement as artists. Each manipulated frame is an ode to the disregarded labor of women, wielded to create films that told young girls to dream.
Poyen Wang, Recess
4:16 min, silent, 2020, USA
Recess is a moving image work from The Black Sun series, which is informed by the literature of Japanese author Motojiro Kajii. Melancholy atmosphere permeates throughout a series of dreamlike vignettes in Recess, depicting a boy-man figure sitting alone in a timeless, cave-like classroom. The wind blows the curtains; ceiling fans operate endlessly; clouds slowly pass through the blue sky; a group of butterflies subtly flap their wings on a bulletin board. Conversely, the protagonist remains still while a ray of sun breaks the darkness of the room through the window, almost like a rope, illuminating the statue-like figure. Written in a confessional manner, Kajii conflates fiction and autobiography, reflecting on the banality and wonder of quotidian life through the vision of a dying person. Reinterpreting Kajii's literature through my lived experience as a queer person and an immigrant from East Asia, I create a series of portraits and still lifes to explore repressed emotions and foreground mortality and alienation as a universal human experience.
Kelly Gallagher, In the Future
3:30 min, sound, English with captions, 2021, USA
Knowing that another world is possible, individuals young and old share their hopes and dreams for the future.
Ahmed Saleh, ليل (Night)
16 min, sound, Arabic with English subtitles, 2021, Palestine/Germany
Content notes: Non-violent depictions of war victims and parental trauma
The dust of war keeps the eyes sleepless. Night brings peace and sleep to all the people in the broken town. Only the eyes of the mother of the missing child stay resilient. Night must trick her into sleeping to save her soul.
Please note: This film will only be available in the in-person screening
Lynn Kim, CONDUIT
5:25 min, sound, 2022, USA
Content notes: Flickering imagery
A running body powers the cycle between states of being. CONDUIT is a tribute to Korean musical rituals and the wonder of locomotion, both spiritual and physical.
LIZN'BOW (Liz Ferrer & Bow Ty Enterprises Venture Capital), Dame Leche
3:24 min, sound, English and Spanish partially subtitled, 2022, USA
Content notes: Flickering imagery, brief language
Liz Ferrer and Bow Ty's collaborative work spans film making, photography, video, and performance art. Through a queer and comedic lens, their work together has been building a reputation for critiquing American and Latin pop. Their most recent projects together are feminist reggaeton band Niña and new media collaborative LIZN'BOW. Niña is a feminist reggaeton duo and performative art project. They started this project to bring diverse voices to the traditionally male genre of reggaeton. Dame Leche was directed, produced, written, edited, and animated by Liz Ferrer and Bow Ty. This video is part one of our visual album Niñalandia. Niñalandia pushes social constructs by bringing diverse voices to the traditionally male genre of reggaeton. Dame Leche is set in a post climate change Miami where half of the city is underwater, people ride jet skis to work and everyone has an addiction to leche. This project has been funded by Oolite Arts Ellies Creator Award.
Ahmad Saleh is a Palestinian/German writer and director. His first film, HOUSE, 2012 was nominated for the German Short Film Award and his second film, AYNY, 2016 won the Student Academy Award. Recently he finished his third short film, NIGHT and is developing his first feature.
Anne-Marie Bouchard lives and works in Québec City. She directed several experimental videos and installations. Her work is about exploring the mysteries and wonders of the world and questioning the way we perceive and analyze it. To sense, to feel, to be immersed, and to question: her cinema is poetry.

Hannah R.W. Hamalian (she/her) is an artist intrigued by how complicated the world is. In her animation and film practice she tends towards an experimental and poetic mode of expression, working with the movement of animation in collaboration with dance and landscape to represent paradox and complexity. She uses an interdisciplinary approach to aim for the emotional core of an experience and craft immersive soundscapes that create a space specifically designed for asking questions.
James Leong Holston is a Los Angeles-based animator and filmmaker originally from Berkeley, California. He studied Experimental Animation at the California Institute of the Arts and graduated in 2022.
Kelly Gallagher is a filmmaker, animator, and Associate Professor of Film at Syracuse University. Her creative work is rooted in themes of resistance, struggle, political histories, and personal explorations. Her award-winning films and commissioned animations have screened internationally at venues including: the Museum of Modern Art, the National Gallery of Art, Sundance Film Festival, the Smithsonian Institution, and Tribeca Film Festival. Her most recent animations have also screened on Netflix and PBS. She's presented solo programs of her work at institutions including: SFMOMA, Close-Up Cinema London, SF Cinematheque, and Wexner Center for the Arts.
Liz and Bow's work has been featured at Mana Contemporary, Squeaky Wheel, Borscht Film Festival, ICA Miami, The Bass Museum, The Satellite Show Art Fair Art Basel, Albright-Knox Art Gallery,  The Koubek Center, Cunsthaus, MOCA Miami, Museum of Modern Art Santo Domingo, and Albright Knox Center. They are recipients of the Knights Art Challenge award from the Knight Foundation, Franklin Furnace Grant, Locust Projects WaveMaker, Oolite Arts Ellies Award, Knight Sundance Short Film Miami Intensive Fellows, Atlantic Center for the Arts Residency, Elsewhere Southern Constellations Fellowship, Caldera Arts Residency, Squeaky Wheel Residency, Borscht Film Festival Grant, En Residencia Fellowship, Tempus Projects Residency Fellowship, Acre Residency, and La Sierra de Santa Marta Residency.
Lynn Kim is a Korean American filmmaker and educator who uses live-action and animation techniques to create short films that explore the social conditions and realities of the human body. She is particularly interested in how questions around gender, race, health and sexuality can be explored through metaphorical and abstract means, and her work is often centered in her own body and lived experiences.
Poyen Wang was born in Taiwan and is currently based in New York City. His recent practice employs world building through 3D computer graphics to create narratives that grapple with issues of identity, sexuality and masculinity. He has solo exhibitions at Taipei Digital Art Center (2020), 18th Street Arts Center (Los Angeles, 2018), Flux Factory (New York, 2018), and the National Taiwan Museum of Fine Arts (2016).
Wenhua Shi pursues a poetic approach to moving image making, and investigates conceptual depth in film, video, interactive installations and sound sculptures. His work has been presented at museums, galleries, and film festivals. He is the founder and one of curators of RPM Fest.
Based in upstate New York, Youmee Lee is a deaf Korean American animator who weaves narrative illustrations into her art. She currently teaches courses on deaf art and cinema after earning her M.F.A. in Film and Animation at Rochester Institute of Technology. Growing up with limited access to the aural world, she delved entirely into the visual world and studied art in New York City, Amsterdam, and Seoul. As a first-generation American raised by an immigrant family, her work is a colorful tapestry of her intersectionality. She strives to deconstruct the stigma towards people with disabilities. Youmee continues to explore storytelling with different materials, embodying the nuances of sign language and physical movements. Her goal is to create visually poetic work that is accessible to a wide audience.
About our Partner Sponsor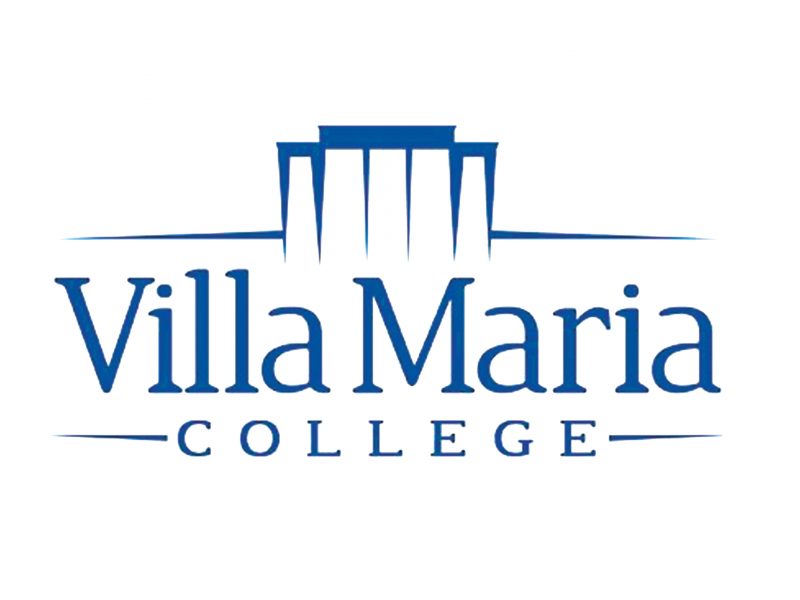 Animators belong at Villa. Look around: Animation is everywhere—movies and TV, advertising, video games. Future animators are curious, creative, and embrace technology in meaningful ways. But most importantly—they're storytellers. They have rich imaginations and take inspiration from other disciplines like photography, music, and film. At Villa, you'll channel what you discover to create characters and environments that capture the interests of a range of audiences. Click here for more information.
Image: Lynn Kim, CONDUIT (2022). A traced image of a person moving over a black backdrop. An abstract white shadow falls on the floor.
Related Events