May 14th – May 20th
With work by 8mm News Diaries, Buffalo Artists Against Repression and Censorship, John Bono, Roberta Dombrowski, Ruth Goldman, Paris Henderson, Meg Knowles, Carl Lee, Vince Mistretta, Matthew Rouselle, Doug Ruffin, Paula Watkins, Diedie Weng
As part of Squeaky@x0
Squeaky Wheel was never a closed affair, a monolithic institution separated from its city. Buffalo – its people, its institutions and organizations, its problems, its accomplishments, and its character – has always been central to Squeaky. The numerous artists who've come through our staff, our residencies, our youth programs have all done tremendous work in introducing us and reintroducing us to ourselves. This week's selection – the single busiest one in our exhibition series – hosts a batch of documentaries about our Electric City in a variety of facets. Viewers will be able to choose which of the 13 works they'd like to play on the numerous screens we have installed in our gallery, the multiple screens reflecting our multifarious voices. – ES
Included Works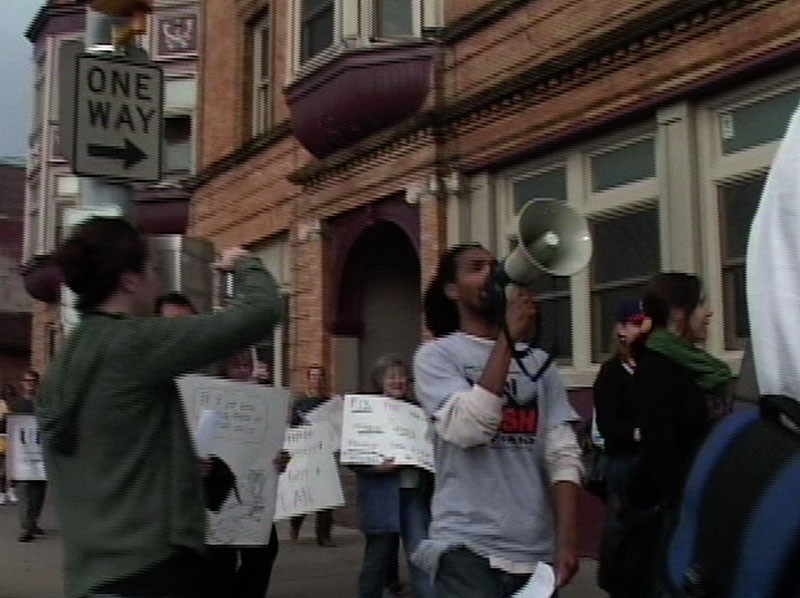 PUSHing Straight Up People Power
Ruth Goldman
18 min, DV, USA, 2008
PUSHing People Power: Rebuilding Buffalo's West Side by Ruth Goldman is a story about ordinary citizens working together to create and sustain an urban community that values equitable housing, jobs and lifestyles.
Growing Green
Meg Knowles
20 min, DV, USA, 2007
Growing Green in Buffalo, NY is the story of 30 teenagers coming together to grow food on an urban farm in 8 vacant lots on Buffalo's West Side. Growing Green is the Massachusetts Avenue Project's youth entrepreneurial program which trains and builds garden-based businesses with neighborhood youth and trains them in sustainable urban agriculture and food systems issues. The film profiles follows the progress of the garden and the participating youth over a summer growing season. The video project was conceived by 5 youth participating in the program, who applied for a Channels grant to hire local filmmaker Meg Knowles to help them realize their project idea.
Buffalo ReUse: Building Community
Carl Lee
20 min, DV, USA, 2008
Buffalo ReUse: Building Community focuses on the multi-faceted work of Buffalo ReUSE to deconstruct houses in order to create jobs and community. Carl Lee is an award-winning documentary and experimental filmmaker who is currently working on a documentary about musician William Parker.
Prisoners are People Too!
Doug Ruffin
12 min, DV, USA, 2007
The film features interviews with reformed offenders and prison justice workers, including Prisoners Are People Too! Founder Karima Amin. Filmmaker Doug Ruffin is a documentary filmmaker whose work focuses on the history and culture of the East Side in Buffalo.
Our Squeaky Heritage
Paula Watkins
9:21 min, 3/4 U-matic to DV, USA, 1996
A video made for the 10th anniversary of Squeaky Wheel.
Build on the Past for our Future
Diedie Weng
22:26 min, DV, USA, 2009
With the severe, long-term economic and population decline in Buffalo and the surrounding older suburbs, the housing vacancy rate has rapidly increased. Since 1990 vacancy rate estimates have increased from 10% to as high as 23% — among the highest in the nation. Decent, solidly built vacant older houses become community problems, dragging down communities as targets for vandalism and crime. As they are demolished, though, they leave holes in the sense of place, the fabric of community, and a visual and psychological emptiness. This short film aims to promote a conversation about low-income communities' efforts and struggles in revitalizing neglected historical neighborhoods by valuing the people and the place as assets.
Produced by Preservation Buffalo Niagara
Funded by the Community Foundation for Greater Buffalo
News Diaries, Part 1: News in the Raw
8mm News Collective
15 min, Digital8 to DV, 1990
News Diaries is a three-part experimental documentary series produced for public-access TV examining the ways in which television news is manufactured in Buffalo, New York. The News Diaries utilize an eclectic, confrontational style in order to challenge the assumptions of the television news enterprise: objectivity; truthfulness; professionalism and adherence to production values which are equated not simply with credibility, but also coded as congruent with "familiarity" and "family values," compelling the uncritical trust and loyalty of an homogeneous viewing audience… In this episode. News Diaries protagonist Jody is lured out of her sleep by the spirits of the 8mm News Collective and taken on a strange journey. – Barbara Lattanzi
Members of the 8mm News Collective have included (but was not limited to): Bruce Adams, Heather Connor, Tony Conrad, Cyndi Cox, Garland Godinho, Andy Goldstein, Jim Hartel, Armin Heurich, Chris Hill, Serena Howeth, Cheryl Jackson, Meg Knowles, Wago Kreider, Jody Lafond, Lisa Laske, Barbara Lattanzi, Lou Mang, Melissa Scott, Brian Springer, Cathy Steffan, Maria Venuto, Richard Wicka, and Julie Zando.
Disorderly Concept
Buffalo Artists Against Repression & Censorship (BAARC)
30 min, 3/4 U-matic & VHS to DV, USA, 1990
When a scheduled performance by Survival Research Lab (SF) at Artpark, a state park in Niagara County was cancelled, an ad hoc group of Buffalo artists planned a series of cultural events to protest this local incident of art censorship on a Labor Day weekend. During attempts to carry out the various acts that would take place on a stage resembling a Bible, 18 artists were arrested. The tape was edited for local public access to provide documentation of each of the aborted performances, arrests and the confiscation of the Bible/stage. BAARC's actions contributed to a rising national discourse around art censorship as well as an invigorated effort to expand citizens' access to local media cultural spaces. Many of the members of BAARC had been involved with the 8mm News Collective and the First Amendment Collective (organized around re-establishing public access cable in Buffalo).
You Are Where You Live
Vincenzo Mistretta
23:30 min, HDV, USA, 2011
You Are Where You Live chronicles the personal stories of the Clean Air Coalition's fight for the people's right to a healthy environment. Organization: Clean Air Coalition.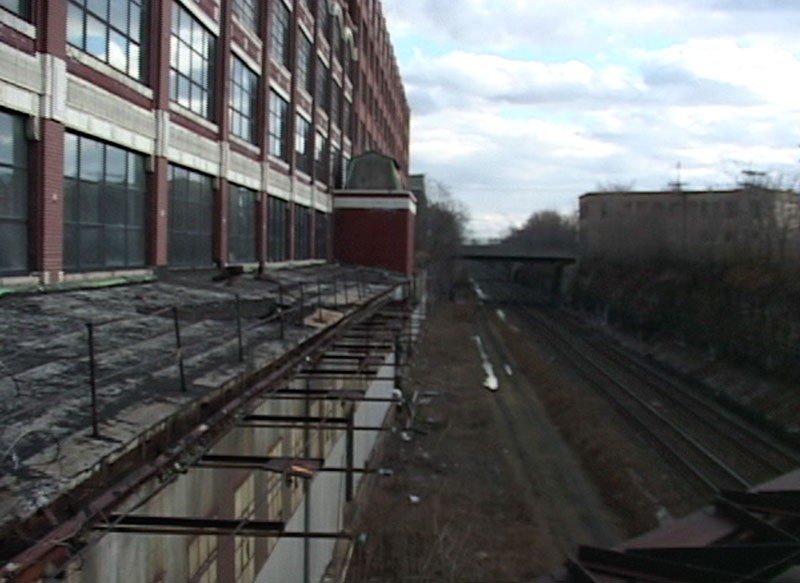 Creative ReUse
John Bono
6 min, DV, USA, 2006
Creative ReUse: on the successful reuse of Buffalo's Tri-Main Building at 2495 Main Street, done as part of Squeaky Wheel's first Youth Media Institute, Portraits of Main Street, when John Bono was 18 years old.
Bikes in The Blue
Roberta Dombrowski
6:32min, DV, USA, 2009
A film that portrays the benefits of biking in the City of Buffalo. While also demonstrating the journey of refurbishing a bicycle at the organization Buffalo Blue Bicycle.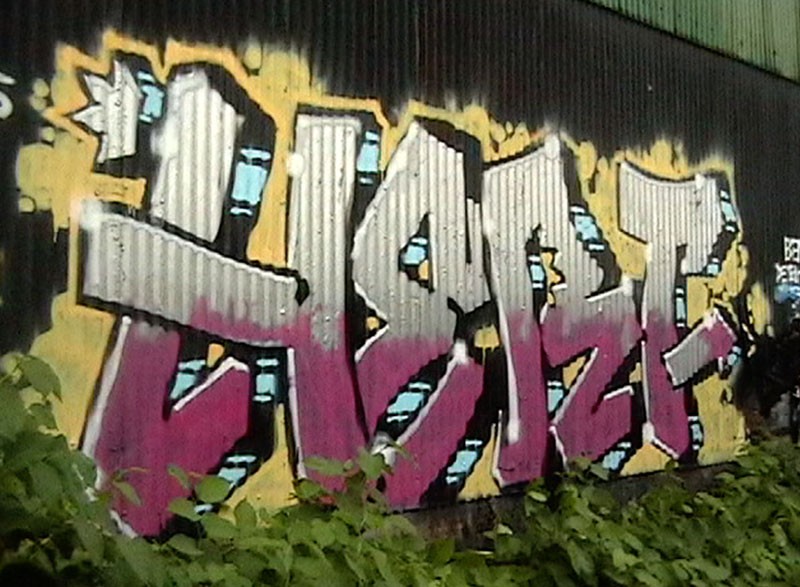 Main Attraction
Paris Henderson
4:17 min, DV, USA, 2006
Main Attraction brings to life the reason for graffiti on Main Street and in Buffalo. It explores the origin of graffiti in Buffalo, its place on Main Street and its recent position in Buffalo's art scene. The goal of this video is to show graffiti as an art and not just a form of vandalism.
Per Amore Del Cibo
Matthew Rousselle
15:40, HDV, USA, 2013
A documentary about Guercio & Sons. Guercio & Sons is an Italian market on Grant Street in Buffalo's West Side. It has been providing the community with the finest imported and domestic produce, meats, and cheeses for the past 52 years. In my documentary, I pay homage to the market's rich history, how it kindles a sense of Italian heritage in Buffalo, and the reasons for its vitality despite changes to the city around it. I hope to impart this message through interviews of the people that have worked there for decades, and through filming the daily goings-on.
Over an 8-week period, Buffalo youth were able to explore this region's up-and-coming West Side community through the lens of a journalist, documentarian, and producer. Under the guidance of local filmmaker, Mark James, and a mentorship team of community partners, students independently explored issues of pollution, illiteracy, and poverty, as well as featuring some of the unique grassroots businesses flourishing on the West side. Community partners included Buffalo Association of Black Journalists, Buffalo First, Journey's End Refugee Services, People United for Sustainable Housing (P.U.S.H.), Preservation Buffalo Niagara. The finished documentaries represent a team effort that truly uncover and capture the spirit of a thriving community!
Funding for the Buffalo Youth Media Institute is provided by: Children's Foundation of Erie County, the Cameron Baird Foundation, the Margaret L. Wendt Foundation, City of Buffalo and Erie County Cultural Funds.